Alexander Hayne vince il GP Montreal
WhatsApp
E' Alexander Hayne, membro della Magic Pro League (MPL), il vincitore del GP Montreal, primo grande evento in formato Limited dal rilascio di Throne of Eldraine.
Il giocatore canadese, originario della stessa Montreal, ha preferito non perdersi l'evento di casa piuttosto che testare per l'imminente Mythic Championship.
"I should have been testing for the Mythic Championship, but I couldn't pass up a hometown GP."

Congratulations to @InsayneHayne, champion of Grand Prix Montreal! #MTGMontreal pic.twitter.com/ZPp1FdwqTw

— ChannelFireball (@ChannelFireball) October 7, 2019
In Top 8 Hayne ha draftato un ottimo mazzo GB Foods, che gli ha permesso di sbaragliare la concorrenza e portare a casa il suo quinto trofeo a un Gran Prix.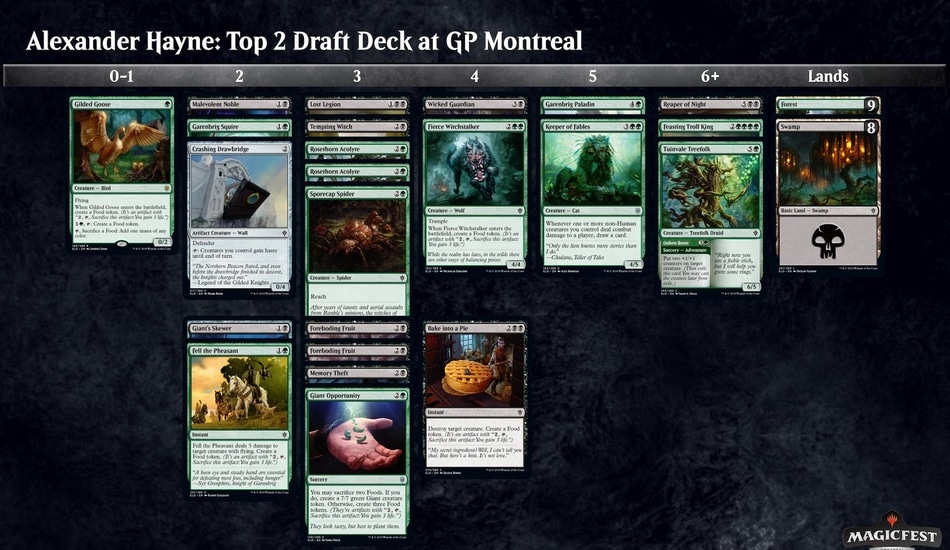 Al GP Montreal hanno partecipato 800 giocatori, per un prize pool di 50000 $.
Il Full Coverage dell'evento, con le liste del GP e dei tre PTQ Modern che si sono tenuti durante il weekend sono disponibili al seguente link: https://coverage.channelfireball.com/event/34
Gli articoli di questo sito sono stati realizzati utilizzando
Asus ROG G701
WhatsApp