Call of Duty Mobile: ecco le novità della nuova stagione!
WhatsApp
Con una lista di note della patch gli sviluppatori di Infinity Ward hanno presentato tutte le ultime novità in arrivo con la nuova stagione su Call of Duty Mobile!
Oltre ovviamente ad un nuovo Battle Pass, giungono sulla versione mobile di COD la nuova abilità HIVE, grazie alla quale potremo controllare un lanciatore di mine da utilizzare contro i nostri avversari nei punti cruciali della mappa, ed anche la nuova mappa Cage (che sarà disponibile nelle modalità Team Deatmatch, Snipers Only, Gun Game e Free-for-all).
Parlando dell'ultimo contenuto citato, c'è da dire che CAGE sarà una mappa particolarmente adrenalinica, fatta di spazi angusti e ristretti e di un'estensione generale che farà di questa una mappa "piccola", pensata per degli scontri frequenti e particolarmente impegnativi.
Insieme a queste novità giungono poi delle nuove armi come i fucili AK117 e RUS Viking, ed anche due nuovi personaggi (uno dei quali farà letteralmente impazzire gli amanti del genere COD…) ovvero il celebre John "Soap" Mactavish, che sarà disponibile al tier 1, e l'Urban Tracker, che sarà invece ottenibile a partire dal tier 12.
Di seguito andiamo quindi a riportare le note della patch complete, augurandovi una buona consultazione ed un buon divertimento in questa nuova stagione!
Le note della patch
Introducing Disavowed, the latest addition to Call of Duty: Mobile which is packed with new content. Experience tension in the new Multiplayer map, Cage, devastate your foes with the HIVE Operator Skill, and get gear and more in a new Battle Pass.
Read on for a preview of all the new content now live in Disavowed.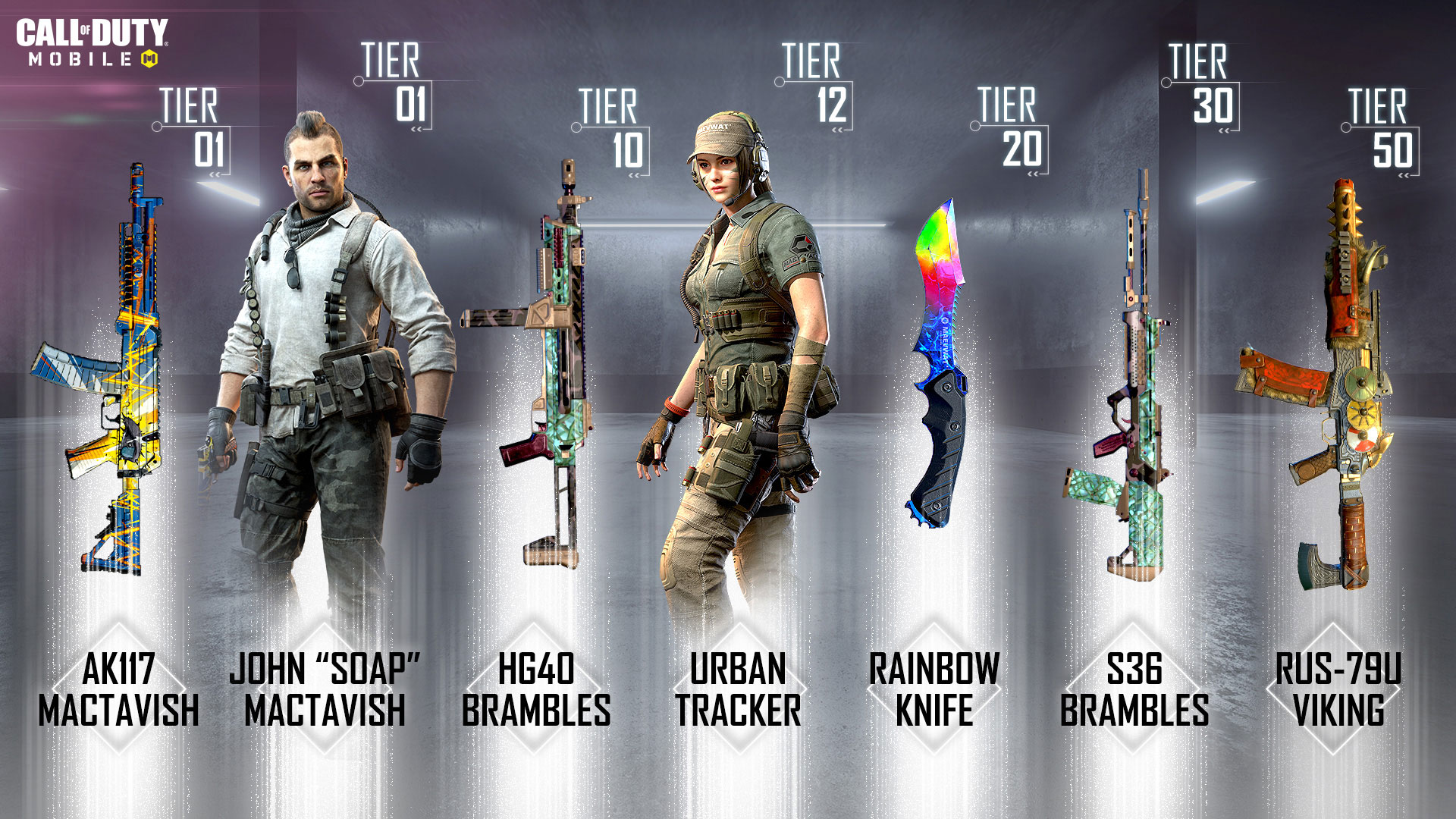 Earn More with the Battle Pass
The Battle Pass is a free, tiered system through which players can unlock new in-game items by completing Daily and Weekly tasks across Multiplayer, Battle Royale, and Ranked Mode.
For extra tiered content, purchase the Premium Pass to get even more rewards as you progress. The Premium Pass offers more content parallel to the Standard Battle Pass, including exclusive Premium Pass items. Plus, the Premium Pass includes Elite Tasks offering more ways to progress through the tiers.
New Battle Pass content includes St. Patrick's Day themed items and the Brambles camo variant for the Combat Knife and ASM10.
Premium Pass owners will unlock the Modern Warfare® series favorite Operator Soap at Tier 1, with later tiers adding a new female Operator, the Urban Tracker, the Knife Rainbow camo, and the deadly RUS-79U Viking.
These items and more are available in the Battle Pass and the Premium Pass including Weapon XP cards, weapons camos, and Credits which can be used to get even more gear! View all the Battle Pass and Premium Pass content in Call of Duty: Mobile by selecting the Disavowed Battle Pass in the Main Menu.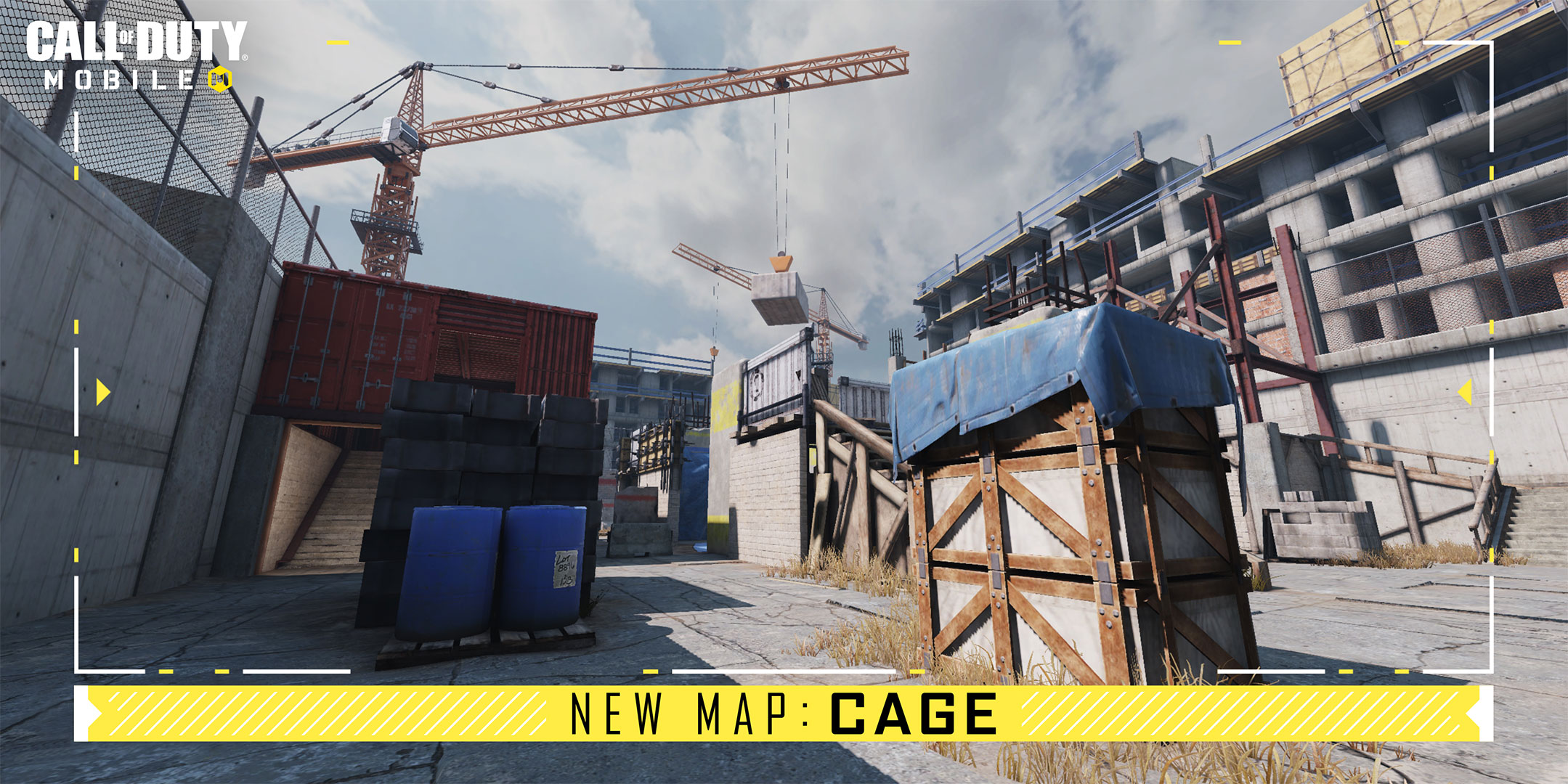 Fight on a new Multiplayer Map
Disavowed launches a new Multiplayer map never seen in a major Call of Duty release – Cage. A small map with an emphasis on close quarters combat, Cage heightens the tension in fast-paced battles that encourage frequent engagements. Cage supports Team Deathmatch, Snipers Only, Gun Game, and Free-for-All.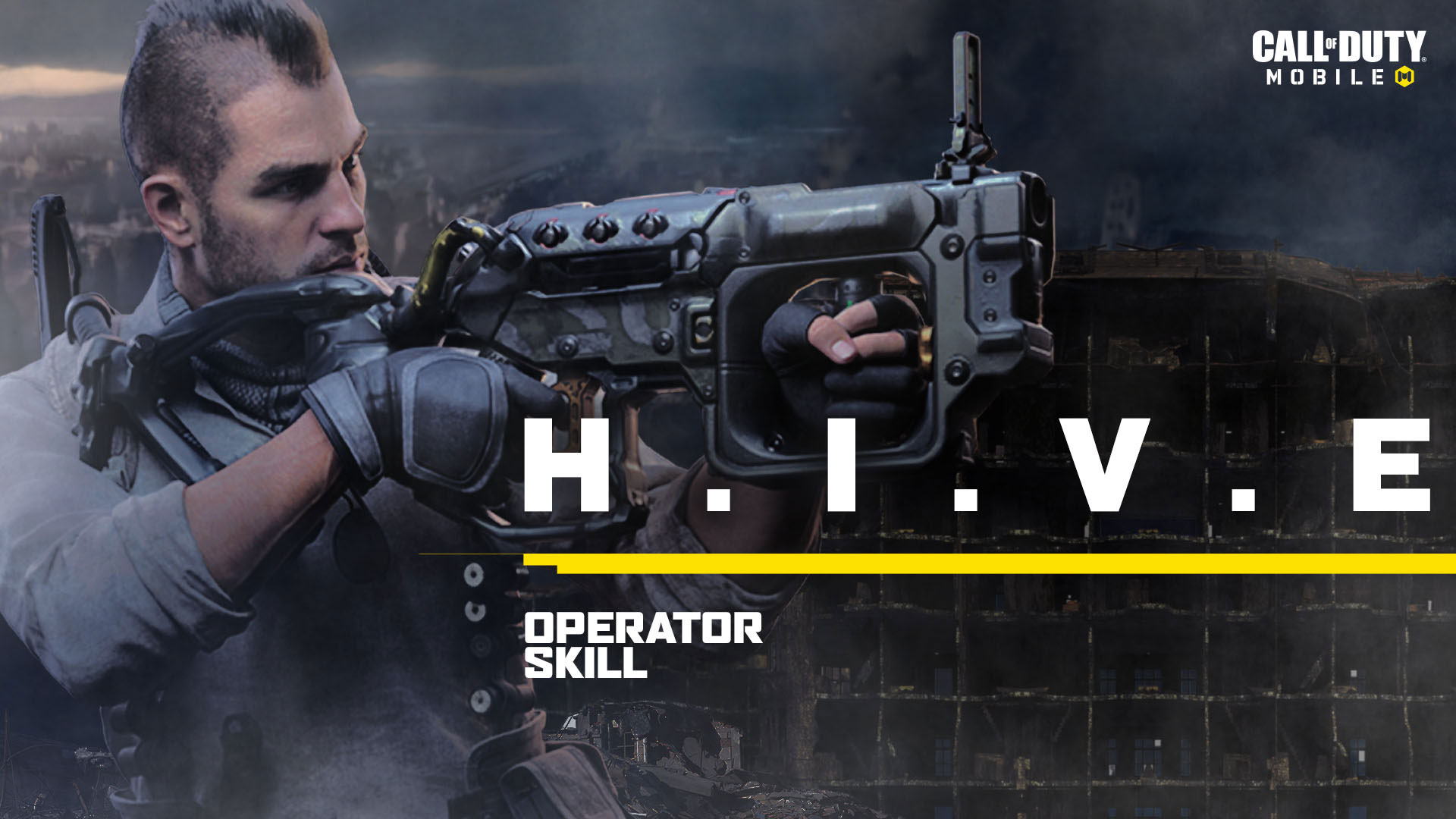 Expand Your Skills with HIVE
Bring carnage to Cage and eliminate enemies with the new HIVE Operator Skill, giving players brief control of a launcher that deploys proximity mines. Pods explode when enemies get too near, releasing a swarm of nano-drones that damage and kill your opponents. Use the launcher to cut off exits and entryways, and to ward off enemies trying to take the objective. The HIVE Operator Skill rewards players who best anticipate where the enemy will be and punishing them when they arrive.
Credit Store Update & More
For those who can't get enough camo options, an update to the Credit Store at the launch of the new season, Disavowed, includes the HSO405 Ukiyo-e, the AK-47 Metal Note, the AK117 St. Patrick's Day, and the MSMC St. Patrick's Day. Earn Credits by playing the game and through the Battle Pass and spend them to expand your growing arsenal.
Get more insight on Cage in our upcoming Cage Map Snapshot and jump into Call of Duty: Mobile Disavowed now to experience all the new content.
---
Call of Duty Mobile: ecco le novità della nuova stagione!
Gli articoli di questo sito sono stati realizzati utilizzando
Asus ROG G701