Patch 8.3 di WoW: svelata la mount "N'Zoth Serpent"
WhatsApp
Pochi minuti fa il team di Icy Veins ha mostrato in anteprima una nuova cavalcatura di World of Warcraft, presto in arrivo anche sul server live di gioco con la patch 8.3 Visions of N'zoth (clicca qui per leggere ulteriori dettagli).
Stiamo parlando della nuova nuova mount chiamata N'Zoth Serpent, presumibilmente ottenibile come drop da un npc "Adherent of the Abyss" presente nella Stormsong Valley.
Il nome della cavalcatura non è definitivo, e potrebbe pertanto essere diverso nel momento in cui verrà implementata sul live, ma di seguito possiamo vederla in tutta la sua stranezza!
Fonte immagine: IcyVeins
La mount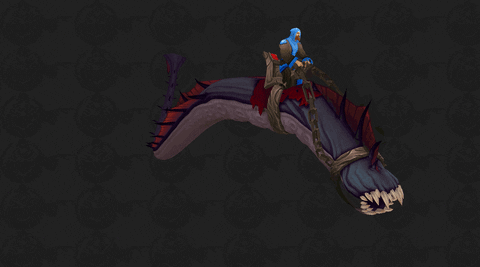 Cosa ne pensate community? Vi piace il nuovo "N'Zoth Serpent"? La discussione, come sempre, è assolutamente aperta!
Gli articoli di questo sito sono stati realizzati utilizzando
Asus ROG G701
WhatsApp