Prime informazioni sulla Overwatch League 2021
WhatsApp
Blizzard ha da poco pubblicato un nuovo post ufficiale relativo all'attesissima nuova stagione della Overwatch League, la competizione più importante del mondo per la scena dell'omonimo sparatutto.
A fornirci queste informazioni è stato il membro del team della OWL Jon Spector, che ha affermato che la stagione regolare sarà strutturata in quattro cicli di torneo diversi. Le squadre giocheranno quattro partite di qualificazione per determinare la qualificazione e il seeding per ciascuno dei tornei.
Come per la stagione 2020, le squadre saranno divise in due gruppi in base alla loro posizione per la stagione: est e ovest. L'Est include le otto squadre che gareggiano in Cina e Corea del Sud: Chengdu Hunters, Guangzhou Charge, Hangzhou Spark, Los Angeles Valiant, New York Excelsior, Philadelphia Fusion, Shanghai Dragons e Seoul Dynasty.
L'Occidente include le dodici squadre che gareggiano in Europa e Nord America, ovvero: Atlanta Reign, Boston Uprising, Dallas Fuel, Florida Mayhem, Houston Outlaws, London Spitfire, Los Angeles Gladiators, Paris Eternal, San Francisco Shock, Vancouver Titans, Toronto Defiant e Washington Justice.
Al momento, il torneo si svolgerà in formato globale e quindi tutte le squadre potranno incontrare le loro altre avversarie e non solo quelle presenti nella stessa regione (come era stato per il 2020, per correre ai ripari per colpa della pandemia di COvid-19). In merito comunque Blizzard sta  esplorando alcune opzioni per facilitare la competizione globale. Se necessario, tuttavia, a causa delle mutevoli condizioni di salute, sicurezza e viaggio, Blizz sarà sempre pronta a tornare rapidamente a un modello di tornei regionali.
Ecco il comunicato completo:
Happy New Year Overwatch League fans! I'm Jon Spector from the Overwatch League team. I'm here today to share some more details about our 2021 season.
We learned a lot last season while operating in the pandemic environment, and considering those challenges as well as the continued need for teams to play from around the globe this season, we've made several changes aimed at improving the quality of competition and the fan experience for 2021. First off, let's talk about the overall league format. Here's how the Overwatch League will work when the season kicks off in April.
Regular season play will be structured in four tournament cycles. Teams will play four qualifier matches each cycle to determine qualification into and seeding for each of the culminating tournaments. As with the 2020 Season, teams will be divided into two groups based on their location for the season: East and West. Regular season qualifier matches and tournament qualification will be based on competition within each group.
The East includes the eight teams competing in China and South Korea: the Chengdu Hunters, Guangzhou Charge, Hangzhou Spark, Los Angeles Valiant, New York Excelsior, Philadelphia Fusion, Shanghai Dragons, and Seoul Dynasty.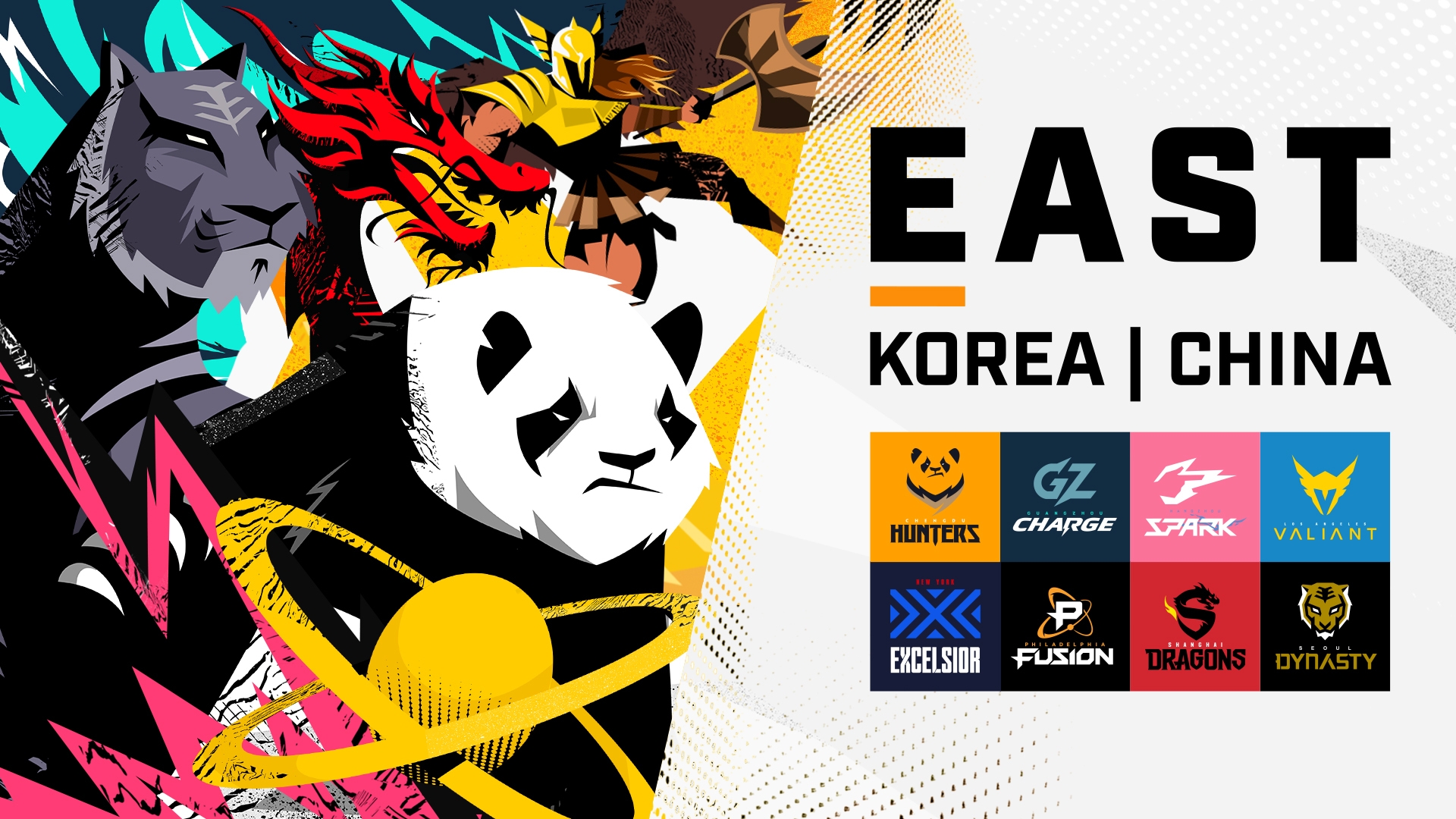 The West includes the twelve teams competing in Europe and North America: the Atlanta Reign, Boston Uprising, Dallas Fuel, Florida Mayhem, Houston Outlaws, London Spitfire, Los Angeles Gladiators, Paris Eternal, San Francisco Shock, Vancouver Titans, Toronto Defiant, and Washington Justice.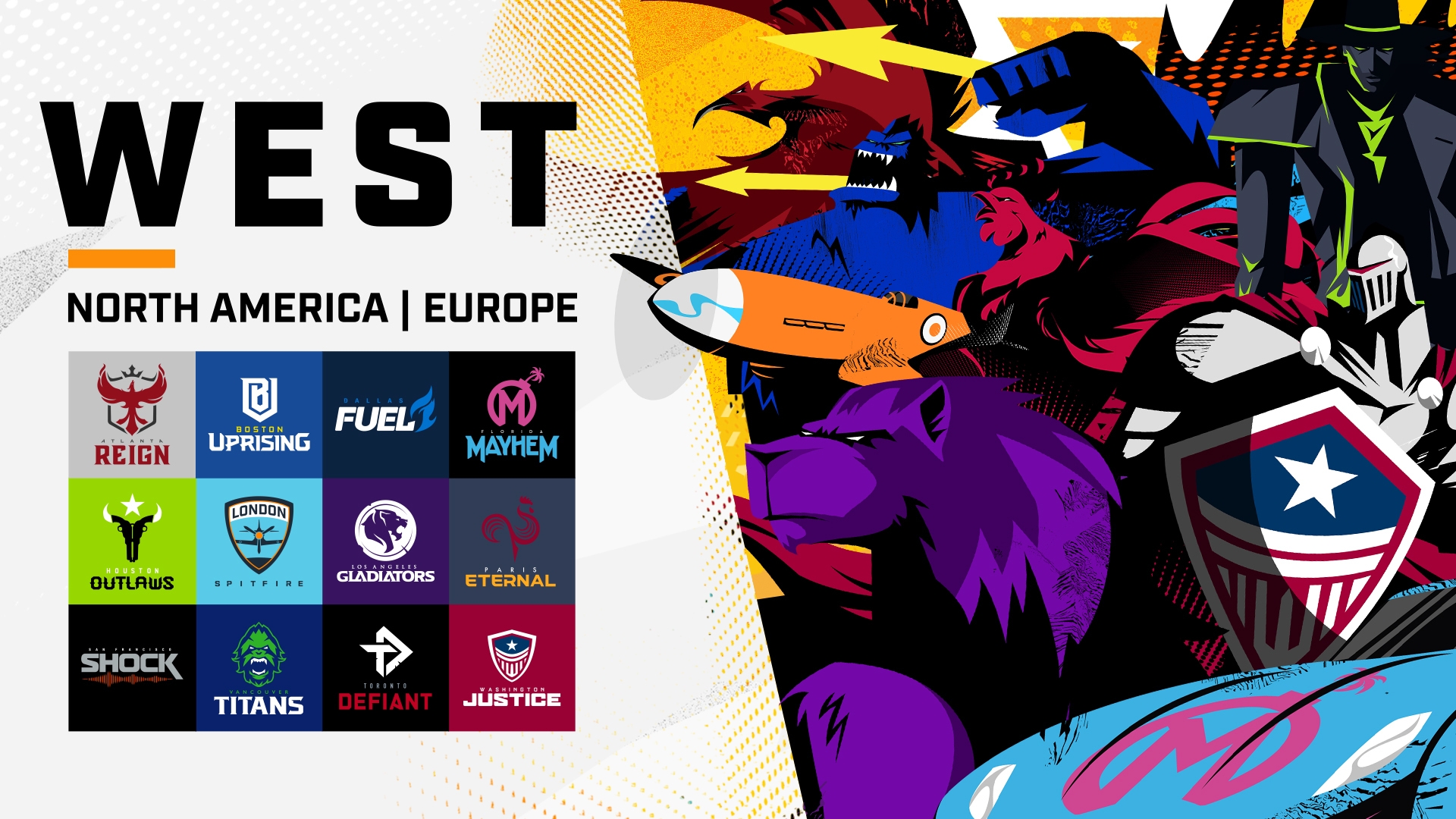 Last season, teams could only play within their regions, so fans didn't get to see the top teams from each region competing against each other in the tournaments until the end of the 2020 playoffs. While we continue to operate in an uncertain and constantly changing environment during the pandemic, our goal is to run the 2021 tournaments with global competition.
We are exploring a few different options to facilitate this global competition, but our current leading approach is to have the top qualifying teams from the West travel to Hawaii, where they will play against the top qualifying teams from the East via a directly-routed connection from Hawaii to Asia. If necessary, though, due to changing health, safety, and travel conditions, we will be prepared to quickly pivot back to a regional tournaments model.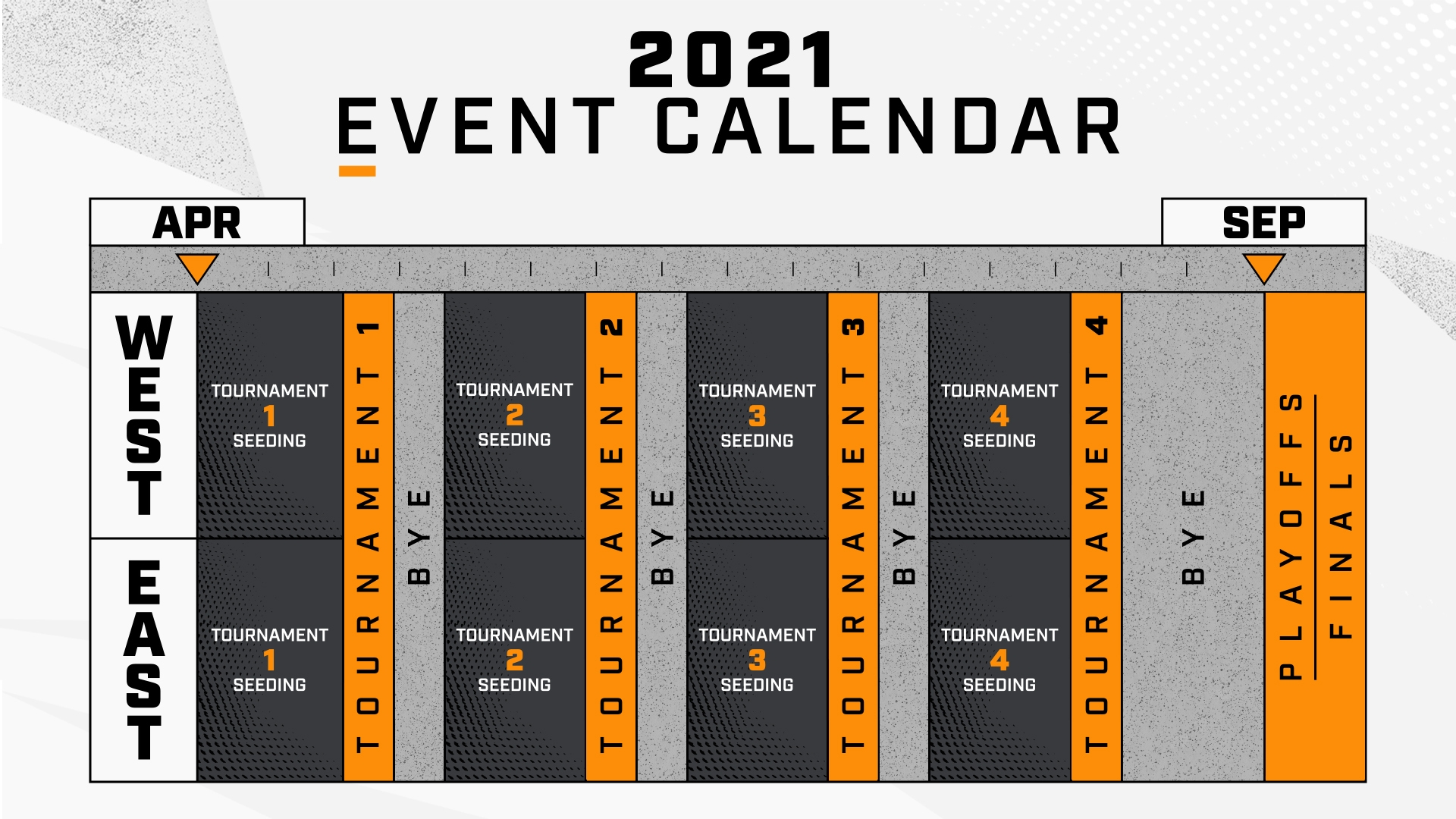 We also hope to welcome fans back to live events if health and safety conditions improve in 2021, but that might not happen, and it might not be at every location where teams compete as conditions may differ significantly in different parts of the world. Our top priority remains to keep our players, fans, and staff safe.
Regardless of where teams are located, we will be utilizing the minimum latency technology now available in Overwatch, so Overwatch League teams will be competing on a level playing field from all over the world—in North America, Europe, Korea, and China. New server deployments will also help us keep the competition fair.
Our team is hard at work on all the other details around competition and developing the match schedule for the season. We'll share all of that info as we get closer to the start of the season.
As we prepare for the 2021 season, we have also been working hard to deliver improved fan experiences. Entering the second year of our partnership with YouTube, we have been working very closely on several initiatives that I am really excited about. We can't reveal too many specifics yet, but we plan to level up the quality of our match streams, add even more value to watching live matches through our viewership rewards program, and improve the discoverability of live Overwatch content.
We're also working on improvements to our match broadcasts such as a new and improved virtual set, a freshly redesigned graphics package, and changes to our show format that place even more emphasis on match play. We'll have more to share on this later too.
Our digital fan experiences are also getting some upgrades. As we know that many fans want to follow teams competing on the other side of the world, we're working on a much-requested spoiler-free viewer mode for OverwatchLeague.com. I'm also excited about new integrations with partners like IBM that are going to significantly enhance the way our fans interact with players, teams, and stats.
In advance of our season starting, we hope you join us for some fun offseason events as well. We just announced our Kanezaka Community Tournament with signups open now. On February 19-20 at BlizzConline, we will air a very special San Francisco Shock vs. the World competition. And we are planning some cool stuff for March that we'll share soon.
Stay tuned for more info on these events and more updates on the 2021 Overwatch League season, including competition specifics and our complete 2021 regular season schedule.
For more Overwatch League updates follow us on Twitter,  Instagram, Facebook, and YouTube.
Cosa ne pensate di queste prime novità?
La discussione, come sempre, è assolutamente aperta!
Articoli correlati: 
Gli articoli di questo sito sono stati realizzati utilizzando
Asus ROG G701
WhatsApp