Ancora nerf nella Sperimentale di Overwatch!
WhatsApp
Nerf Buff – Gli sviluppatori di Overwatch stanno continuando a presentare nuovi bilanciamenti e nerf nella modalità sperimentale del gioco, con l'obiettivo di rendere le partite competitive dello sparatutto Blizzard il più bilanciate possibile.
In questo caso vediamo che con l'ultima patch pubblicata ieri, sono stati svelati degli interventi per Brigitte (che riceve un nerf alla sua vita), per Orisa, Pharah, Roadhog, Sigma, Symmetra e Zenyatta.
Ecco tutte le modifiche scelte dagli sviluppatori (ricordiamo che queste modifiche, pur essendo sul server live, non sono ancora disponibili nel gioco vero e proprio ma solo nella Mode Sperimentale):
Nerf/Buff su Overwatch – Nuova tornata nella Sperimentale
EXPERIMENTAL HERO UPDATES
The next experiment begins! This time we're hoping to get your feedback on some balance updates focused on shifting away from a barrier-heavy meta. We're using the 2-2-2 Role Queue ruleset so that you can get a feel for how these balance changes might affect the live game.
BRIGITTE
Base health lowered from 200 to 150
Inspire
Total healing decreased from 130 to 90 (Healing reduced from 21 to 15 health per second)
Self-healing is no longer reduced by half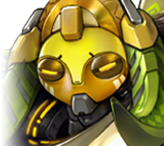 ORISA
Base armor reduced from 250 to 200
Halt!
Radius reduced from 7 to 4 meters
Projectile speed increased from 20 to 30
PHARAH
Hover Jets
Movement speed increased 20%
Regeneration rate reduced from 50 to 35 per second
Barrage
Duration reduced from 3 to 2.5 seconds
ROADHOG
Scrap Gun
General
Ammo reduced from 6 to 5
Damage per projectile increased from 6 to 7
Recovery increased from 0.7 to 0.85 seconds
SIGMA
Experimental Barrier
Health reduced from 900 to 700
Regeneration rate reduced from 120 to 80 per second
Kinetic Grasp
Cooldown increased from 10 to 12 seconds
SYMMETRA
Photon Projector
Primary Fire
Delay before losing charge increased from 2 to 4 seconds
Teleporter
Cooldown reduced from 12 to 10 seconds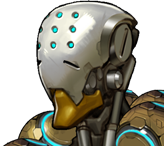 ZENYATTA
Orb of Destruction
Secondary Fire
Charge rate increased 15% (0.6 down to 0.52 seconds per orb)
Rate of fire increased from 8.5 to 9 shots per second
Articoli correlati: 
---
Ancora nerf nella Sperimentale di Overwatch!
Gli articoli di questo sito sono stati realizzati utilizzando
Asus ROG G701