Datamining su Hearthstone: ecco Il Grande Inverno e le altre novità!
WhatsApp
Quando arriva una nuova patch su Hearthstone, ecco che arriva puntuale un nuovo e straordinario lavoro di datamining su Hearthstone ad opera del preparatissimo staff di Hearthpwn.com.
Di seguito quindi tutte le nuove scoperte tra tavoli da gioco, un nuovo evento-Rissa chiamato il Grande Inverno che dovrebbe iniziare il 9 Dicembre e servirà a celebrare questo periodo natalizio anche nella Locanda, e diverse nuove risse "scoperte"!
Vi auguriamo una buona consultazione ed un buon divertimento avvisandovi che, da questo momento in poi, entrate in una zona da Super Spoiler!!
Tavolo di Gioco per il Grande Inverno:
Emote degli eroi durante il Grande Inverno
Tutti gli eroi avranno una nuova emote durante la festività del Grande Inverno!
Tutti gli Eroi – Happy Feast of Winterveil!

Jaraxxus – I WILL FEAST ON YOUR SOUL, THIS WINTERVEIL!

Ragnaros – WINTER SHOULD BE WARMER!

Medivh – Happy feasting, challenger.
Nuove Risse
Sono 5 le nuove Risse dataminate mentre 8 sono le nuove immagini delle future Risse scoperte dallo staff di Hearthpwn. 
Di seguito le "sfide" scoperte:
TB_CoOp_Mechazod_V2

Gift Exchange – Great Father is dropping crates on the battlefield! Get a gift each time you smash your opponent's crate… or your own!  Traduzione –  Scambio di Regali –Babbo Inverno lancia delle scatole sulla board! Ottieni un regalo ogni volta che rompi la scatola dell'avversario..o la tua!
Battle of the Builds – What's better?

Battlecry

,

Deathrattle

, Spells, or Murlocs? Make a deck, pick a side, and let's find out! –Traduzione – La Battaglia delle Builds- Qual è la migliore? Grido di Battaglia, Rantolo di Morte, Magie o Murloc? Fai un deck, scegli una fazione e scoprilo!
Deal Your Fate – The Tavern Keeper foretells a fateful brawl! You and your opponent

discover

random fates that affect you both!-Traduzione -Affronta il tuo destino – Il Locandiere vi racconta di alcune risse – tu e il tuo avversario rinverrete uno o piu destini (li trovate sotto NDR) che entrambi affronterete!
Blingtron's Beauteous Brawl – Blingtron is ready to rumble! He changes your hero power to "Get a random weapon." AND he gives you random weapons!-Traduzione –  Blingtron è pronto a scendere in campo! Cambia il tuo Hero Power in "Prendi un'arma casuale"…E poi ti da LUI stesso delle armi casuali!
---
Fate Cards
Queste carte fanno parte della rissa Deal Your Fate: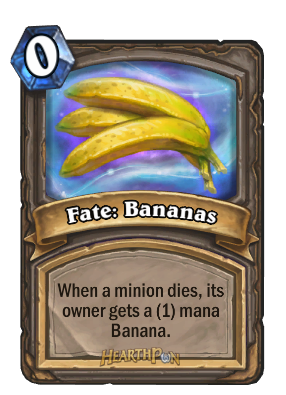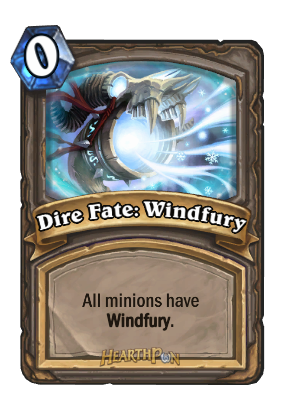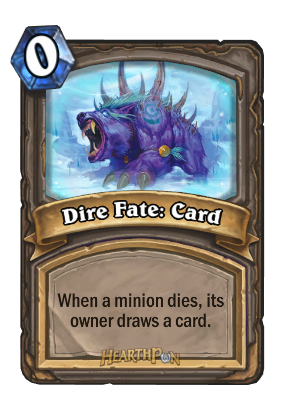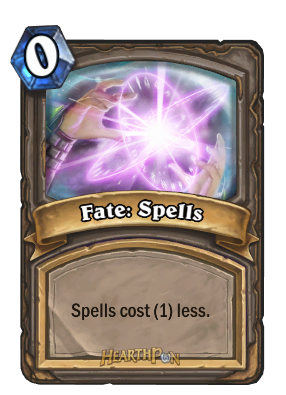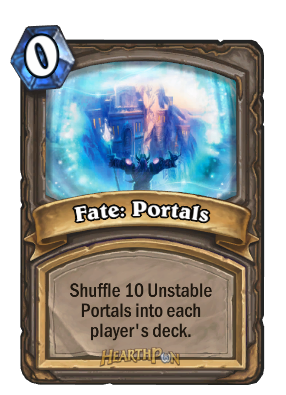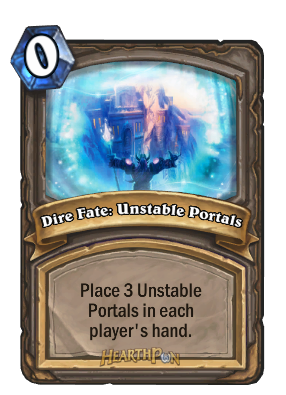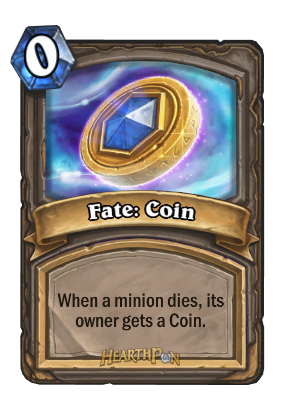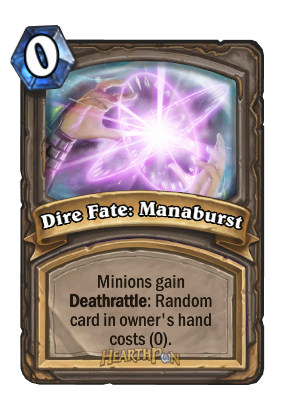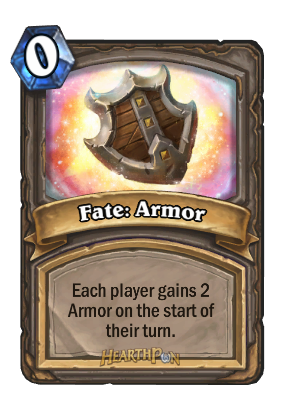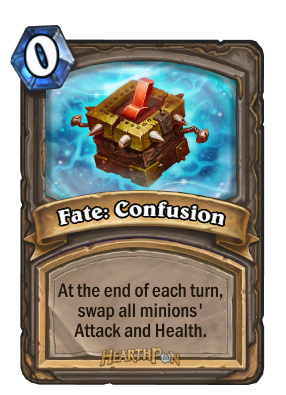 ---
Queste dovrebbero far parte della Rissa delle Battle of the Builds :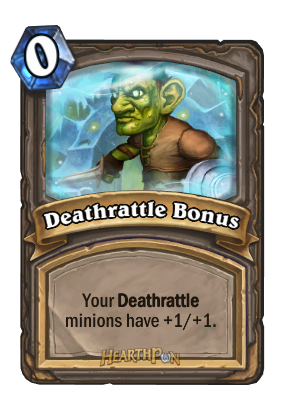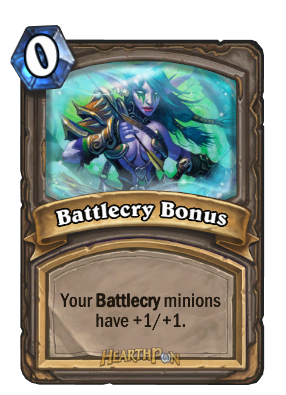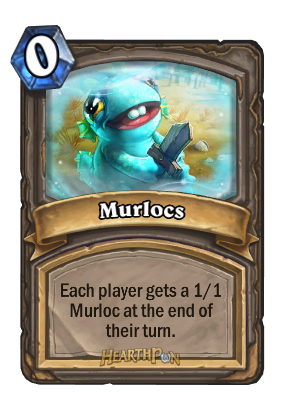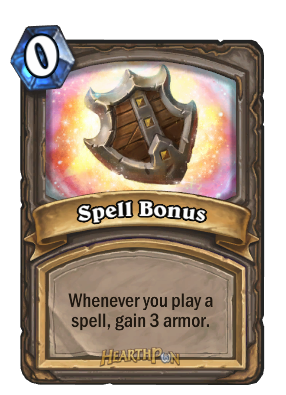 ---
Bling Brawl Cards
Queste carte/poteri fanno parte della Rissa di Bling: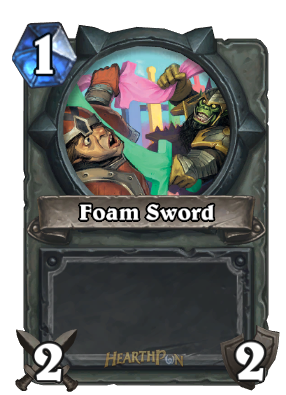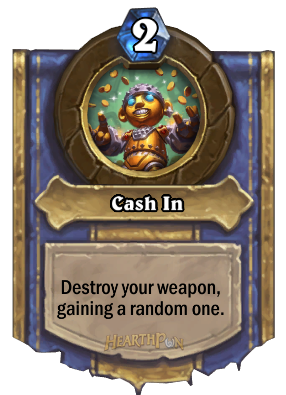 ---
Stringhe delle Risse
TB_GIFTEXCHANGE_GIFTSPAWNED If your side has no crate, then one's delivered.

TB_GIFTEXCHANGE_GIFTSTOLEN You got a gift! What could it be…

TB_GIFTEXCHANGE_START Happy Winter's Veil! Grab those gifts!

TB_PICKYOURFATE_RANDOM_NEWFATE You need a new fate!

TB_PICKYOURFATE_RANDOM_OPPONENTFATE Your opponent needs a new fate!

TB_PICKYOURFATE_RANDOM_FIRSTFATE Chosen fates affect both players!

TB_PICKYOURFATE_BUILDAROUND_NEWFATE Remember, this bonus is only for you.

TB_PICKYOURFATE_BUILDAROUND_OPPONENTFATE Remember, this bonus is only for your opponent.

TB_PICKYOURFATE_BUILDAROUND_FIRSTFATE Chosen fates affect both players!

TB_PICKYOURFATE_BUILDAROUND_OPPONENT_FIRSTFATE Your opponent's fate affects you as well!
---
Stringhe
GLOBAL_TAVERN_BRAWL_ERROR_NOT_ACTIVE Sorry. This Tavern Brawl is not currently active. Please wait a few minutes and try again.
GLOBAL_ERROR_FIND_GAME_SCENARIO_NOT_MULTIPLAYER There was an error starting your game. The scenario is not multiplayer.
GLOBAL_ERROR_FIND_GAME_SCENARIO_NO_DECK_SPECIFIED There was an error starting your game. No deck specified by player(s).
---
Datamining su Hearthstone: ecco Il Grande Inverno e le altre novità!
Gli articoli di questo sito sono stati realizzati utilizzando
Asus ROG G701