Ultima ora: nuova patch per Iron Trials e per lo Sprint Tattico su Warzone!
WhatsApp
Con una serie di nuove modifiche gli sviluppatori di Activision hanno da poco pubblicato delle brevi note della patch in questo 15 di Ottobre.
I fix riguardano principalmente la modalità Iron Trials '84, ed un importante dettaglio relativo all'utilizzo dello Sprint Tattico da parte dei giocatori "armati" di joypad (quindi tutti quelli attivi su console più i giocatori PC che preferiscono il pad a mouse e tastiera).
Secondo quanto riferito dai devs infatti, il Tactical Sprint (o Sprint Tattico), consente ai giocatori di eliminare la necessità di un doppio tocco sugli stick analogici. L'impostazione per lo Sprint Tattico ha quindi 3 diverse opzioni: può essere attivato attraverso un doppio tocco (che è anche l'impostazione predefinita), ma potrà essere attivato con un tocco singolo durante lo sprint o con un tocco singolo durante la corsa.
Activision ha motivato queste modifiche spiegando che la loro intenzione era quella di permettere ai giocatori di usare il Tactical Sprint in modo strategico senza la necessità di scegliere tra Auto Tac Sprint e le ripetute pressioni rapide delle levette analogiche sinistra/destra. In questo modo, ai giocatori viene data la possibilità di premere un solo pulsante per passare dalla velocità di base allo Sprint tattico.
Numerose anche le modifiche per la modalità Iron Trials, con il token Specialista che è stato rimosso dal negozio (ma che avrà una chance di essere droppato una volta sconfitto un nostro avversario), con la siringa medica che ora cura il 25% più velocemente e con l'update di nuove armi classificate.
E' stato inoltre aumentato il regen della vita base dei giocatori, e sono stati introdotti nella mappa i Tac Rover. Infine, segnaliamo modifiche al funzionamento degli headshot dei cecchini, che ora infliggono 24 danni in più rispetto a prima (da 300 a 325, ndr) per tutti i tiri sparati oltre i 50 metri.
Andiamo a vedere tutti i dettagli:
Weekend-Exclusive Playlist – Iron Trials '84 Trios
Last weekend, we let you pick your 3 best squad mates. This weekend, you only choose 2. Time to decide who made the cut!
This Weekend-Exclusive Playlist went live earlier today at 10 AM PST and will remain live through Monday, October 11th, at 10 AM PST.
Adjustments:
The same changes that were implemented for Quads last week will be applied to the Trios version of Iron Trials '84.
Below is a recap:
Buy Station

Specialist Token has been removed.
Equipment

Medical Syringe now heals 25% faster.
Gulag

Loadouts have been updated.
Loadout primary Weapon Attachments increased from 2 to 3.
Loot

Specialist Token now drops on death.
Classified Weapons have been updated.
Foresight has been added as an exceedingly rare drop.
Player

Base health regen speed has been increased.
Vehicles

Tac Rovers have been enabled.
Weapons

Sniper Rifle headshot down distance increased to 50 meters.
Sniper Rifle headshot damage beyond 50 meters has been increased from 300 to 325.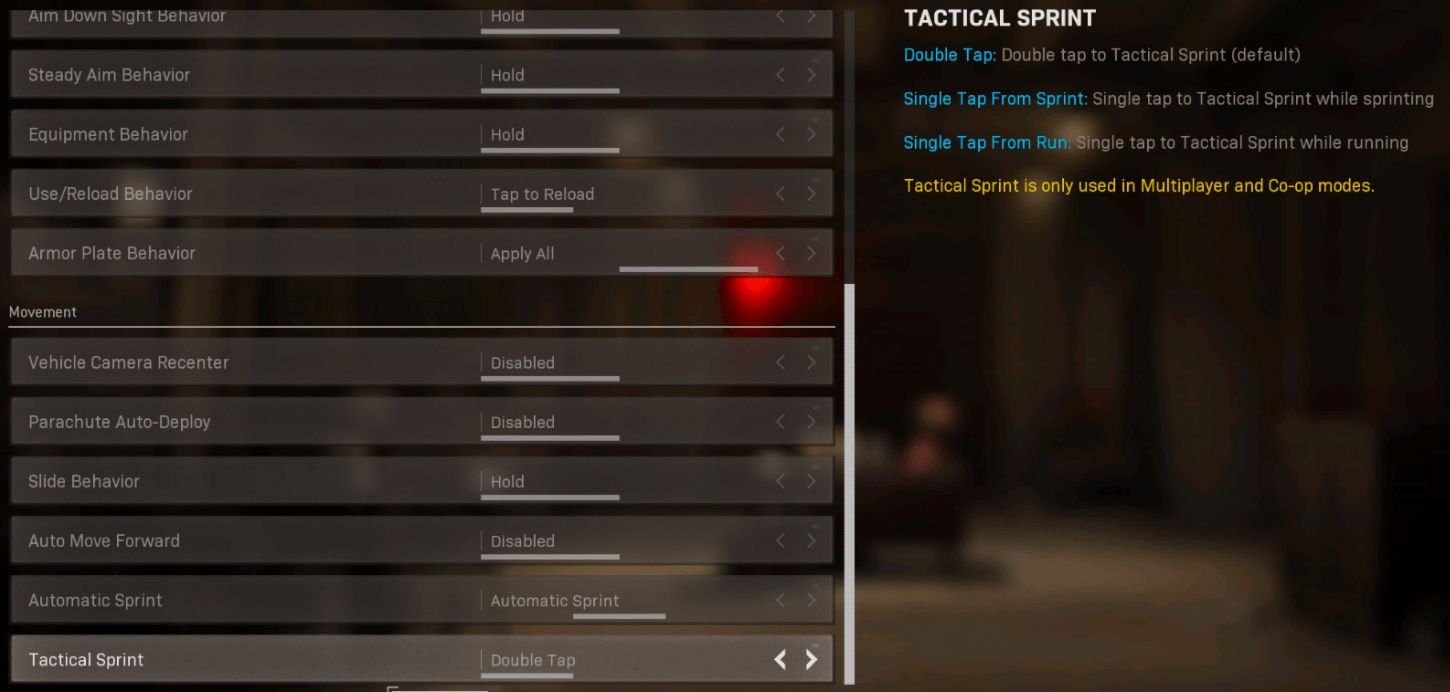 Tactical Sprint

Tactical Sprint allows players to eliminate the need for a double tap on analog sticks. This option is intended to support Fine Motor Accessibility. This menu option is located within the Controller tab of the Options and Accessibility Options menu.
The setting has 3 options:

Double Tap: Double tap to Tactical Sprint (default)
Single Tap from Sprint: Single tap to Tactical Sprint while sprinting
Single Tap from Run: Single tap to Tactical Sprint while running
We want players to be able to use Tactical Sprint strategically without the need to choose between Auto Tac Sprint and the physical pain associated with repeated quick presses of the left / right analog sticks. The option to Single Tap from Run gives players the ability to use a single button press to go from basic speed to Tactical Sprint. The Single Tap from Sprint option allows players to opt to use a single button press to go from Run to Sprint, and then another single button press to go from Sprint to Tactical Sprint. Each of the available choices allow players to customize their button functionality and balance that against individual gameplay style and noise associated with player movement. 
Fixed an issue causing Custom Weapon Modifications to lock Players out of the Armory.
Fixed an issue causing incorrect text to appear for the Unlock Criteria text on locked Attachments.
Fixed an issue causing Players returning from the Gulag to be incorrectly kicked from a live match for "being AFK".
Fixed an issue causing Players to get kicked out of the Look For Party menu when selecting the Start Looking For Party button.
Fixed an issue causing Players to occasionally experience a client crash while modifying Loadouts during a live match.
Cosa ne pensate di queste ultime modifiche community? La discussione, come sempre, è assolutamente aperta!
Articoli correlati: 
---
Ultima ora: nuova patch per Iron Trials e per lo Sprint Tattico su Warzone!
Gli articoli di questo sito sono stati realizzati utilizzando
Asus ROG G701