Call of Duty, in arrivo esperienza doppia e Battle Pass in formato "regalo"
WhatsApp
Battle Pass – Attraverso la pubblicazione del nuovo Weekly Briefing redatto dagli sviluppatori di Activision abbiamo potuto scoprire tutte quelle che sono le principali novità del momento in arrivo sia su Black Ops che su Warzone.
Leggendo le note ufficiali abbiamo quindi scoperto che vi è in arrivo un nuovo bonus con l'esperienza doppia nel multiplayer (non vi sarà alcun bonus invece sul battle royale), per un evento che andrà in scena dal prossimo 28 Maggio fino all'inizio del mese di Giugno, coprendo tutto il weekend.
I devs hanno poi anche anticipato che sarà presto disponibile la possibilità di regalare un Battle Pass ad un amico ma solo se si ha sul proprio account l'autenticazione a due fattori. Per poter inoltrare un regalo ad un giocatore, bisognerà poi anche rispettare il limite di 3 soli battle pass al giorno, ed il fatto che per poter effettivamente usufruire di questo servizio bisognerà inoltrarlo ad un giocatore che è già nostro amico su Activision da almeno 7 giorni.
In merito all'autenticazione a due fattori, Activision ne consiglia caldamente l'installazione cosi da evitare qualsiasi tipo di furto/danno sul nostro account, e per favorire in tal senso questa abilitazione ha anticipato che chiunque la inizierà ad usare riceverà  due Gettoni XP Pass Battaglia Doppia di 1 ora come ricompensa, a partire dal 27 maggio.
Ecco tutti i dettagli:
We've just kicked off the '80s Action Heroes event with Season Three Reloaded last week, so there's lots going on in the world of Call of Duty.
Let's get right into the intel…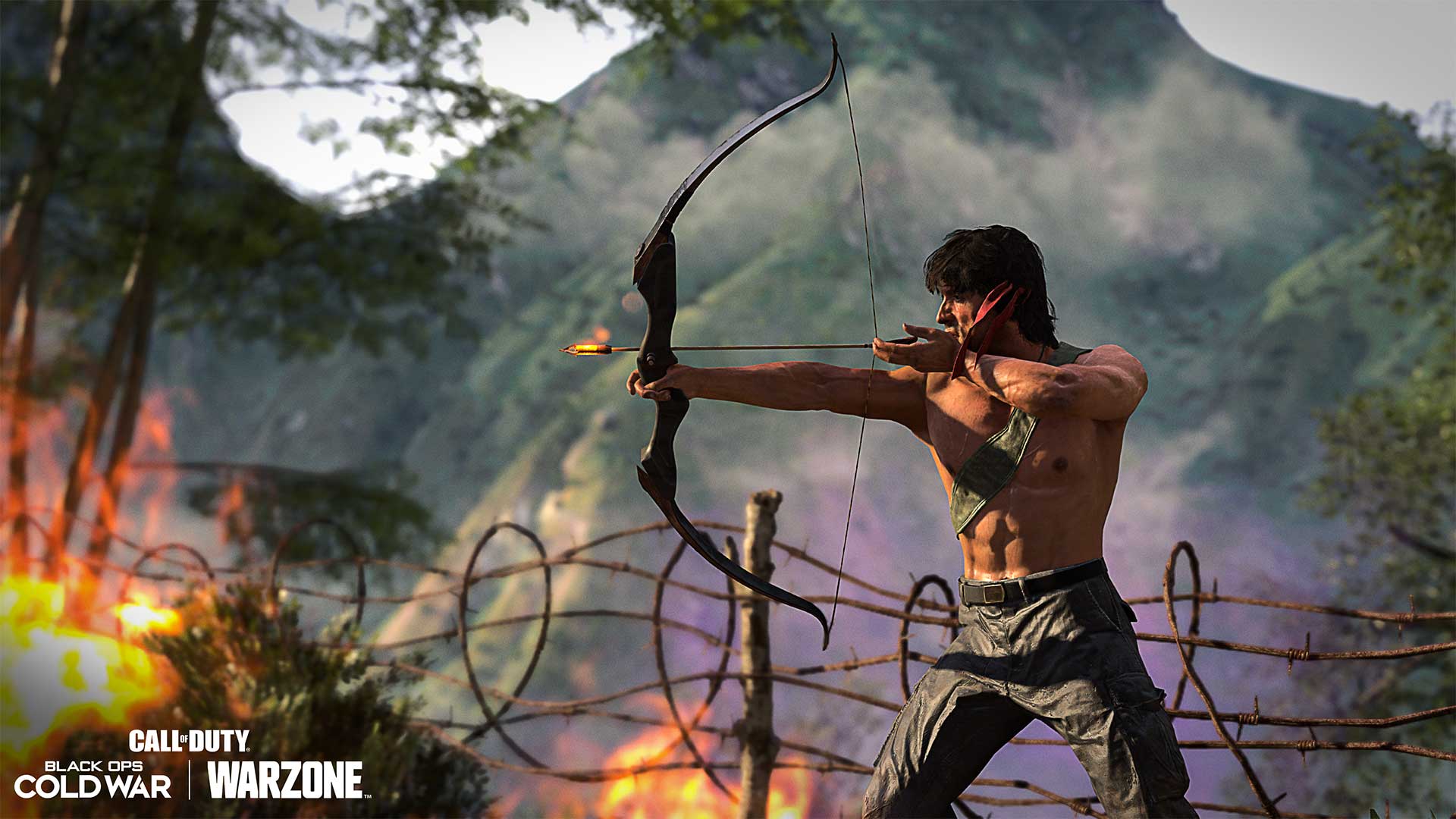 The Lead: Rambo's Gun Game Comes to Black Ops Cold War!
The '80s Action Heroes event continues as Rambo's Gun Game comes to Black Ops Cold War on May 27! This new Gun Game rotation of 20 weapons gets a serious boost in firepower, as the Combat Bow, Death Machine, RPG-7, and even the War Machine get added into a fresh set of armaments. All players will also be equipped with the Stimshot, and the gameplay is just as frenzied as ever. Dying via a melee attack sets you back one stage in the weapon rotation, and the first to get a final weapon kill by launching a Ballistic Knife wins the match. However, remember that this is the '80s Action Heroes event, so expect plenty of explosions and dramatic falls from Operators throughout the match!
Meanwhile, Snipers Only Moshpit returns, Standoff 24/7 continues for a second week, and Prop Hunt is now front and center in Featured Playlists as Gun Game and Sticks and Stones continue in Quick Play.
And coming soon… Now that you've seen 12v12 on 6v6 maps, get ready for 6v6 mayhem on the smallest maps in Black Ops Cold War with 6v6 Face Off. Jump into a Moshpit of respawn modes on our Gunfight maps for 2X the action!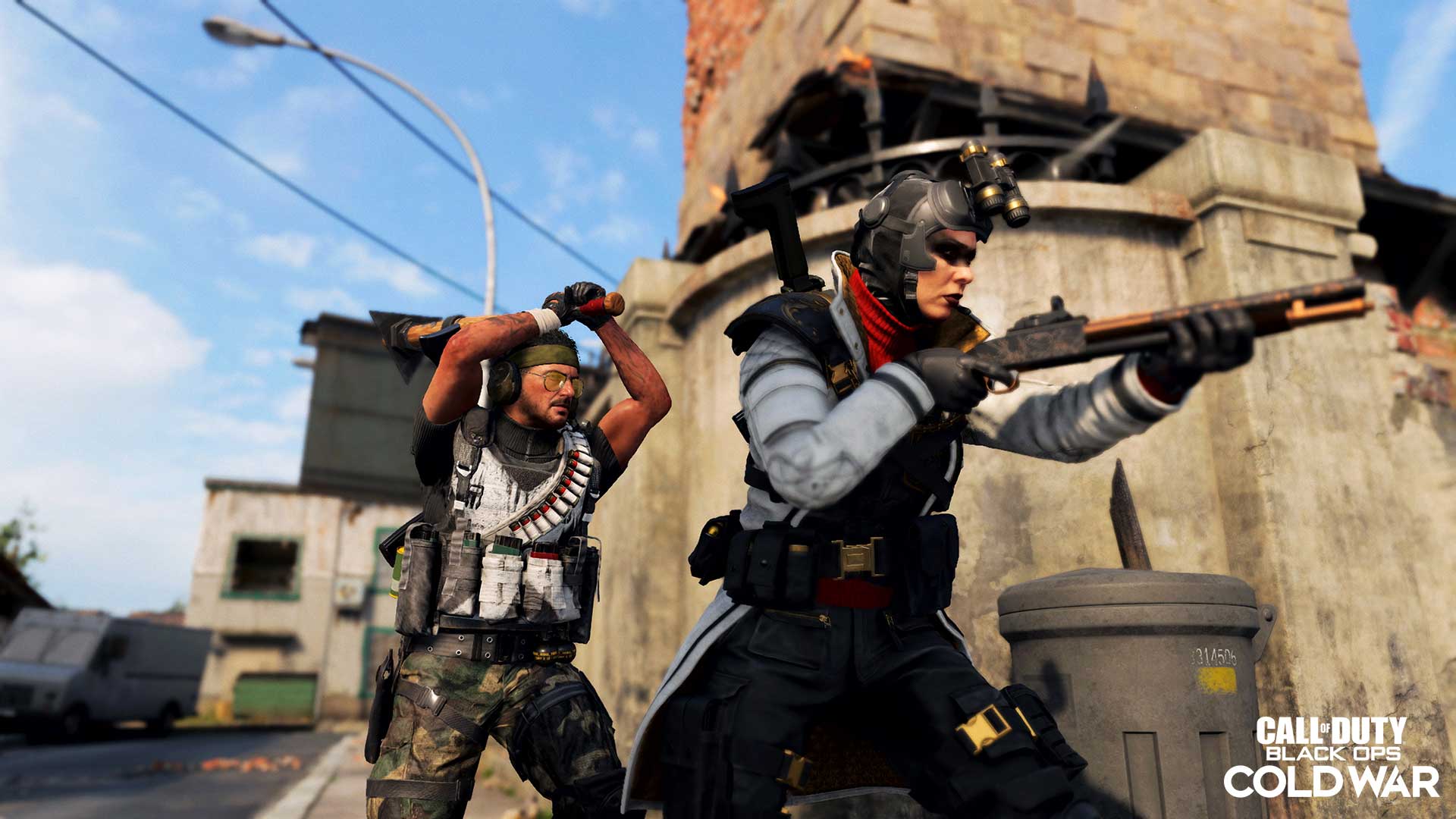 Double XP Weekend in Black Ops Cold War Only
Everyone gets Double XP in Black Ops Cold War starting at 10 AM PT, May 28 through 10 AM PT, May 31! Earn those Prestige Keys twice as fast all weekend long, and check out the new batch of Legacy Calling Cards from previous Black Ops games in the Prestige Shop with Season Three Reloaded.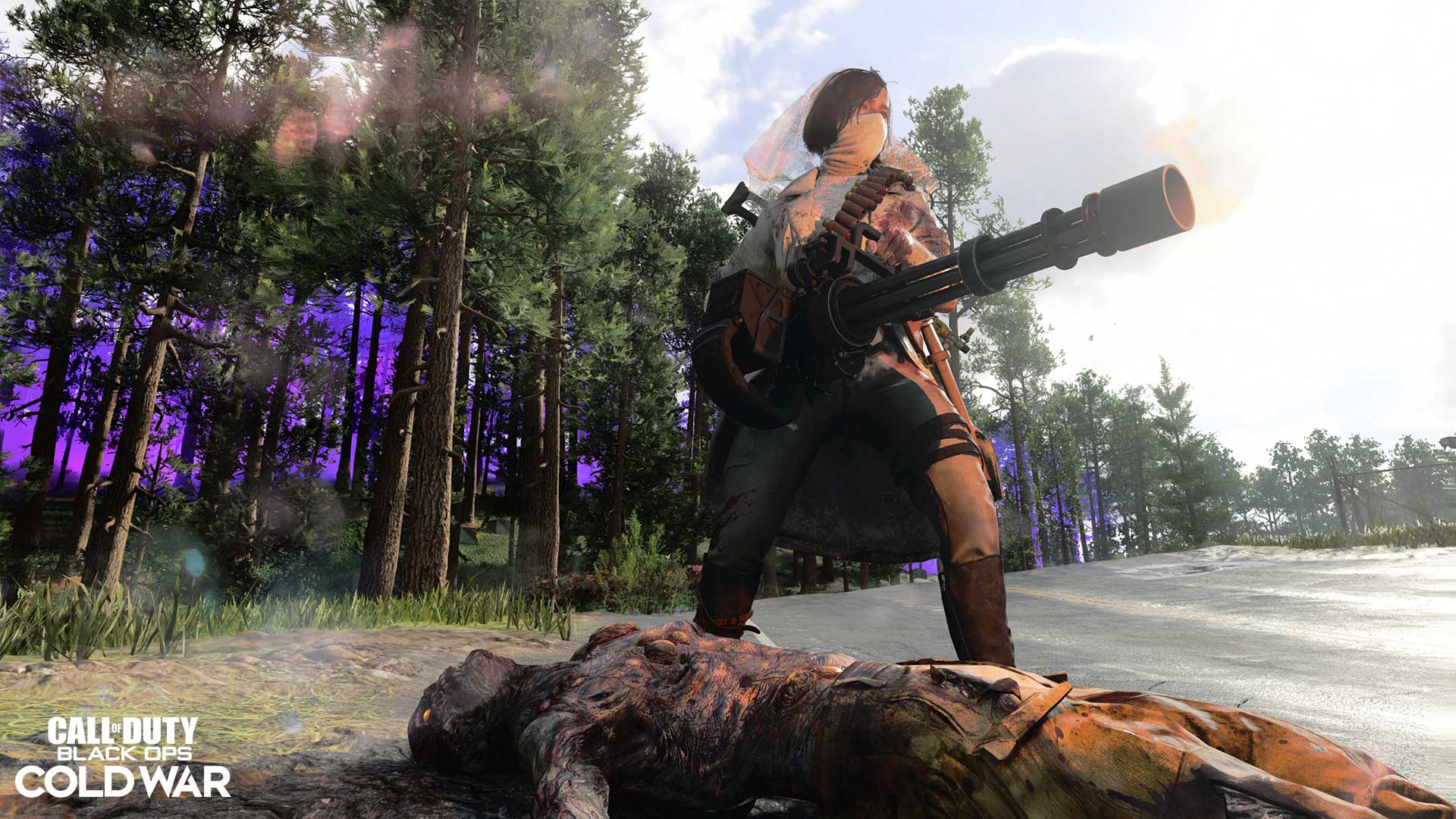 What's In Store This Week
We start off the week with Death's Veil Maxis, a nine-item Maxis bundle featuring a "Death's Bride" Operator Skin and two Legendary Weapon Blueprints: the "Death's Vow" SMG and the "Death's Protest" LMG. Also included are two Rare items — the "Lethal Blade" Charm and the "Death's Altar" Snowmobile vehicle skin — as well as the Epic "Parting Gift" melee Weapon Blueprint, Legendary "Nailed Down" Finishing Move, "Zombie Bride" Calling Card, and "Crest of Maxis" Sticker.
Next up is the Road Rage Reactive bundle, an eight-item bundle sure to send enemies into a fury. The centerpiece of the bundle includes two weapons: the Ultra "Direct Injection" Sniper Rifle and the Legendary "Battering Ram" SMG. Also included are two more Legendary items, the "Petrol" Operator Skin for Stitch and "Tire Shredder" FAV vehicle skin; two Epic items, the "Tiniest Violin" Gesture and "Stick Shift" Charm; as well as the "Road Renegade" Emblem, and the "Road Rage" Calling Card.
Finally, this week, players can access the Zeyna Cold Blooded bundle, which features the NATO Operator's Legendary "Backflip" Operator Skin. The bundle also includes two Legendary Weapon Blueprints: the "Devil's Breath" Pistol and "Heartless" Assault Rifle; the Legendary "Snow Leopard" Finishing Move with pet companion; two Epic items, the "Switchblade" Charm and the "Cyber Queen" Emblem; the "Cruel Chrono" Wrist Accessory; and the "Cruel Crest" weapon Sticker.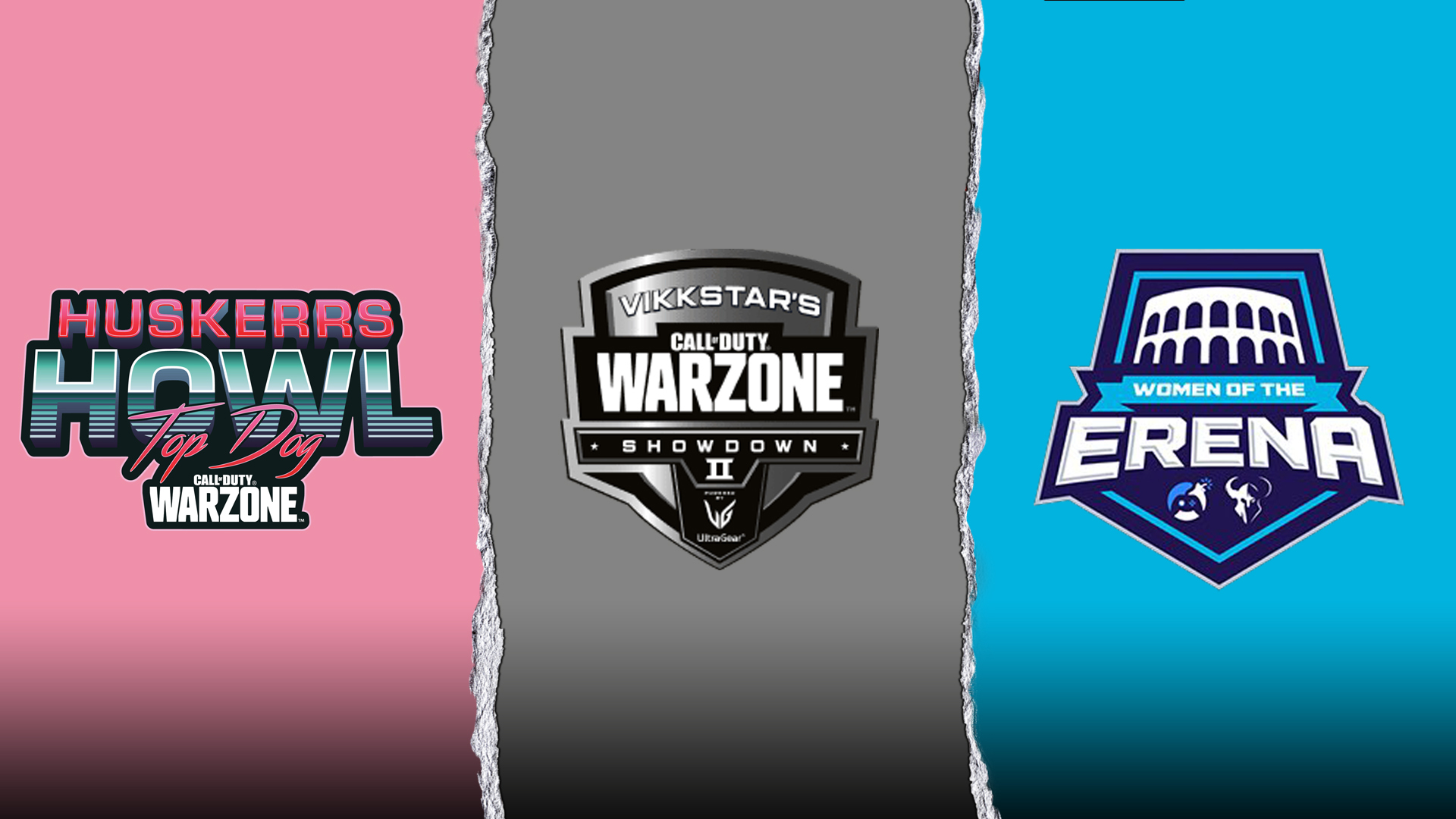 Warzone Tournaments
There are a few WarzoneTM tournaments underway this week, so let's get ready to watch!
Today and tomorrow, May 24 and 25, are days two and three of the HusKerrs' Howl Top Dog tournament, hosted by top influencer HusKerrs. The tournament streams here at 12 PM PT on both days. These two events will lead up to the finale on May 31, when $200,000 will be on the line!
Also on Tuesday May 25, the final for the Vikkstar Showdown — hosted by none other than Vikkstar himself — with be streaming here. There is $20,000 in prizes up for grabs in Warzone!
Finally, on Wednesday, May 26 at 3:30 PM PT, the Women of the eRena is set to kick off. Part of a women's esports-focused series, the Women of the eRena will be played in Warzone in partnership with the Minnesota RØKKR team.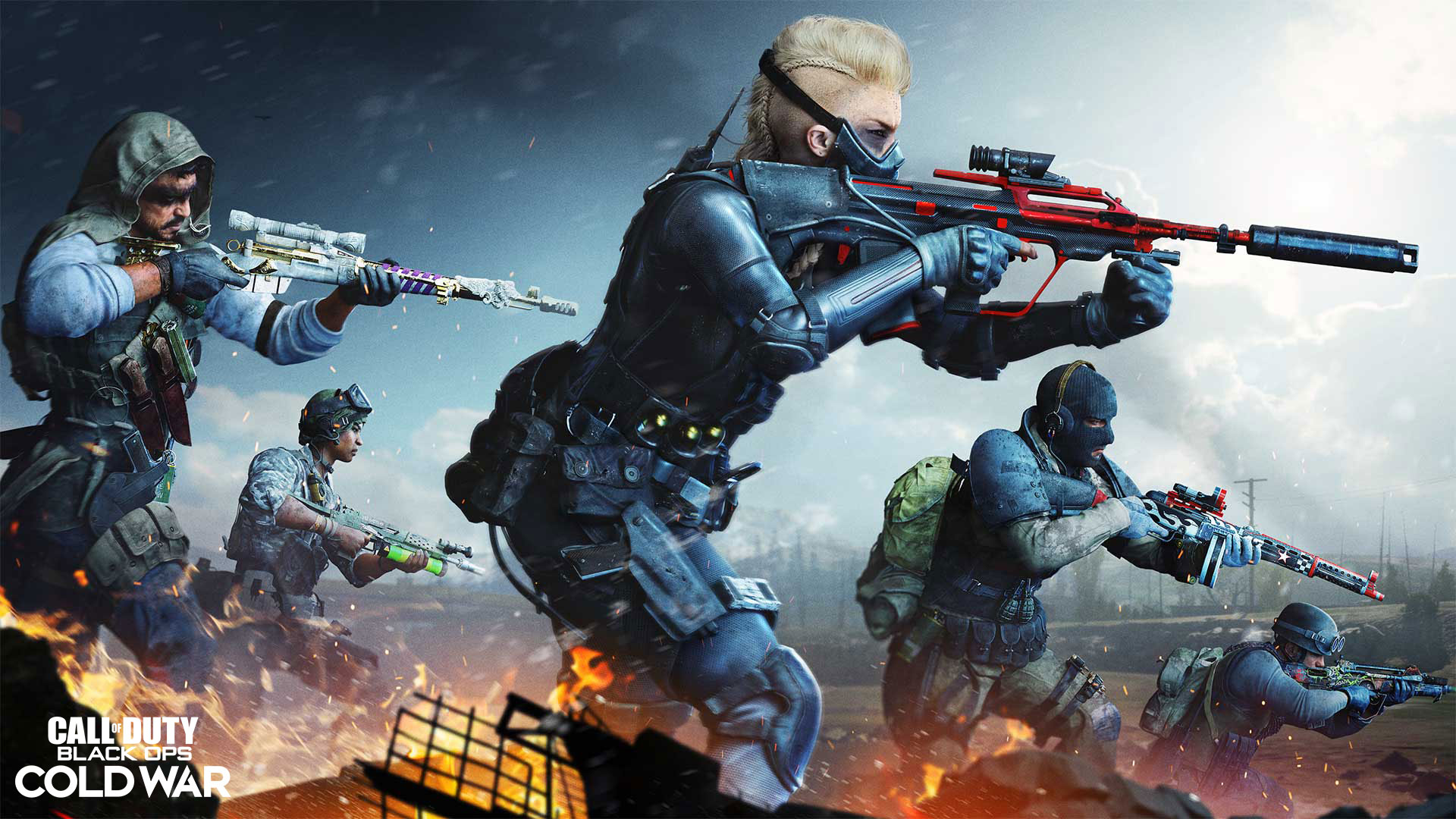 Introducing Battle Pass Gifting for Black Ops Cold War and Warzone
Back for the next generation of global combat in 1984, you can purchase the Battle Pass as a gift for your Activision friends through the Call of Duty® Companion App.
Similar to how it worked within Modern Warfare™, Battle Pass Gifting is where you can give friends the incredible value of the current season's Battle Pass via the Call of Duty Companion App. Upon gifting your friend a Battle Pass, they will visit the Battle Pass tab in-game and redeem their gifted Battle Pass Token. This unlocks Tier 0 of that season's Battle Pass and gives them the opportunity to earn all 100 Tiers of content, such as Weapon Blueprints, Operator Skins, and more.
In order to use the Battle Pass Gifting system on the Call of Duty Companion App, you must have two-factor authentication turned on for your account (the giftee is not required to have two-factor authentication but is highly encouraged to have it). Also note that there is a gifting limit of three Battle Passes per day, and the gifter and giftee must be Activision friends for at least seven days for the Battle Pass Gift to work.
Once your friend receives their gifted Battle Pass, they can make even more use of those Double Battle Pass XP Tokens they got for getting two-factor authentication for their account. So don't wait; give the gift of the Battle Pass today and get your friends' arsenal locked and loaded with badass gear from the Battle Pass.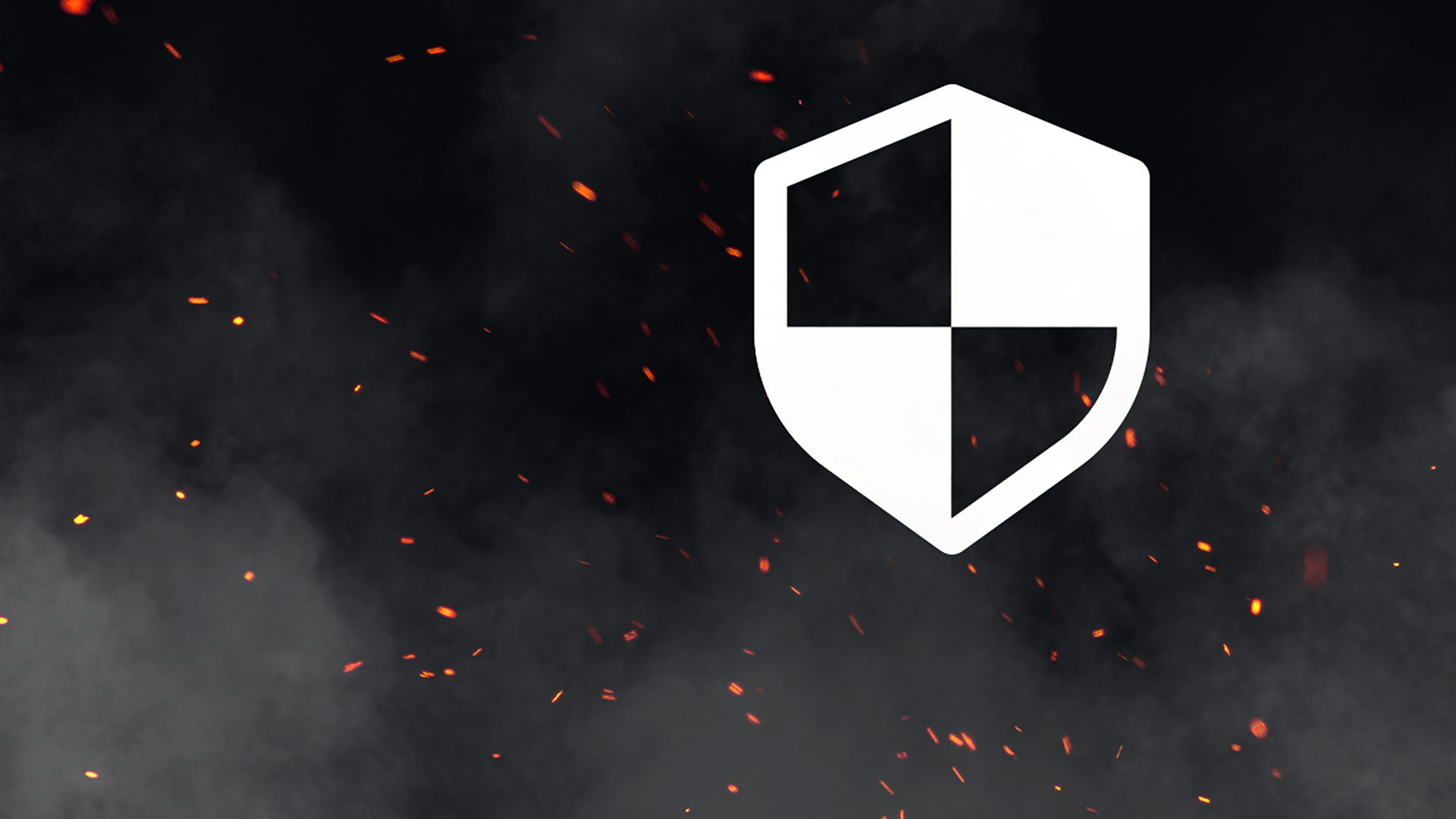 Protect Your Account with Two-Factor Authentication and Free XP Tokens!
Improve your account security with an added layer of protection. With two-factor authentication, a third-party authentication application is used when logging into your Activision account. After entering your e-mail and password, you'll be prompted to enter the security code generated from the app.
This added layer of protection is strongly recommended but is not mandatory. If you would like to improve your account security, sign up at CallofDuty.com here. To help showcase this helpful security measure, anyone who signs up will receive two 1-hour Double Battle Pass XP Tokens as a reward, starting on May 27.
Heed the call.
Cosa ne pensate community?
La discussione, come sempre, è assolutamente aperta!
Articoli correlati: 
Gli articoli di questo sito sono stati realizzati utilizzando
Asus ROG G701
WhatsApp