Oggi al via la Season 2 di COD: ecco le novità in arrivo!
WhatsApp
Come molti di voi sapranno, a partire dal tardo pomeriggio di oggi dovrebbe essere finalmente disponibile la seconda stagione di Call of Duty: Modern Warfare.
La nuova season inizierà precisamente alle 19.00 (ora italiana) e verrà introdotta da un'importante patch di aggiornamento insieme a moltissime novità che riguardano sia delle nuove armi che delle nuove mappe, che ora andremo a vedere nel dettaglio.
Questo update, lo ricordiamo, sarà disponibile per tutte le piattaforme di gioco e verrà lanciato su tutte al medesimo orario.
Non sarà tuttavia l'unico aggiornamento di questi giorni visto che ai contenuti odierni ne seguiranno altri anche durante le prossime settimane, che sono anche stati svelati in anticipo dai devs attraverso la pubblicazione della "Road to map" ufficiale della season 2:
Scopriamo quindi che a partire da oggi saranno disponibili il nuovo operatore Ghost (celebre figura del filone "Call of Duty"), due modalità multiplayer, le mappe Rust e Atlas Superstore che vengono aggiunte tra quelle disponibili online, e poi anche due nuove mappe gunfight e le armi Grau 5.56 e Striker 45, utilizzabili già dal day 1.
Durante la stagione avremo poi altre interessanti aggiunte come una nuova pistola ancora "classificata", delle modalità multiplayer, un'altra mappa multiplayer ed anche gli operatori Talon e Mace, anche se non sappiamo ancora quando esattamente questi verranno rilasciati.
Di seguito andiamo quindi a vedere il trailer e la lista con le principali novità annunciate dagli sviluppatori.
Trailer
Dettaglio season 2
Dal sito ufficiale:
Battle on More Maps for Multiplayer
New battlegrounds arrive to Modern Warfare for classic Multiplayer, Ground War, and Gunfight game modes. Each map has its own distinct look and feel for a unique, tactical, and grounded gaming experience.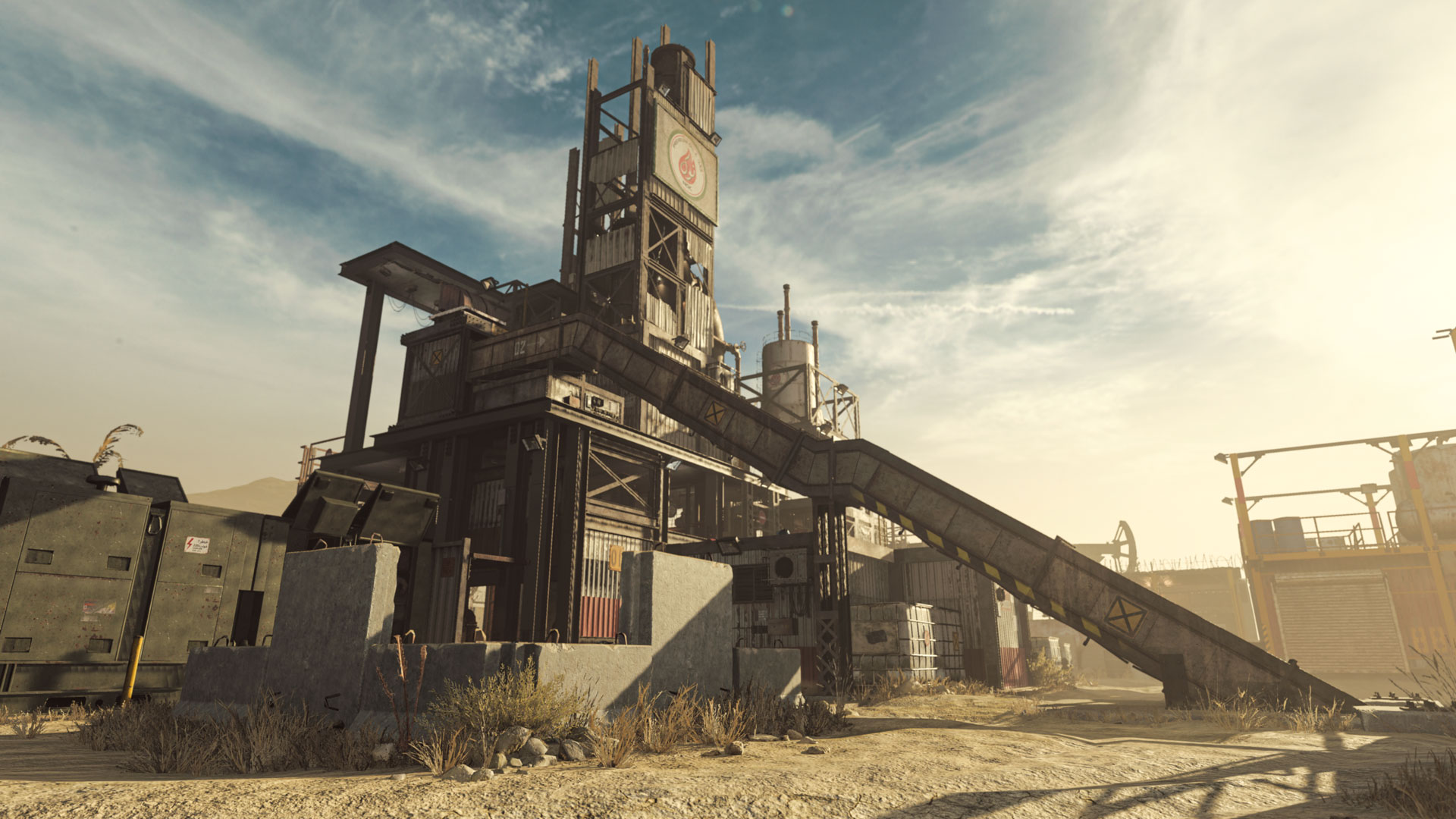 Rust – Standard Multiplayer and Gunfight (Launch Day)
The classic map returns! A small map for fast-paced combat, Rust brings the battle to an oil yard in the middle of the desert. The site of the Modern Warfare 2 Campaign mission, "Endgame", may be just that for players who don't learn the tricks to master this arid field of play. Utilize the environment for cover and grab the high ground and low ground to take advantage of your enemies.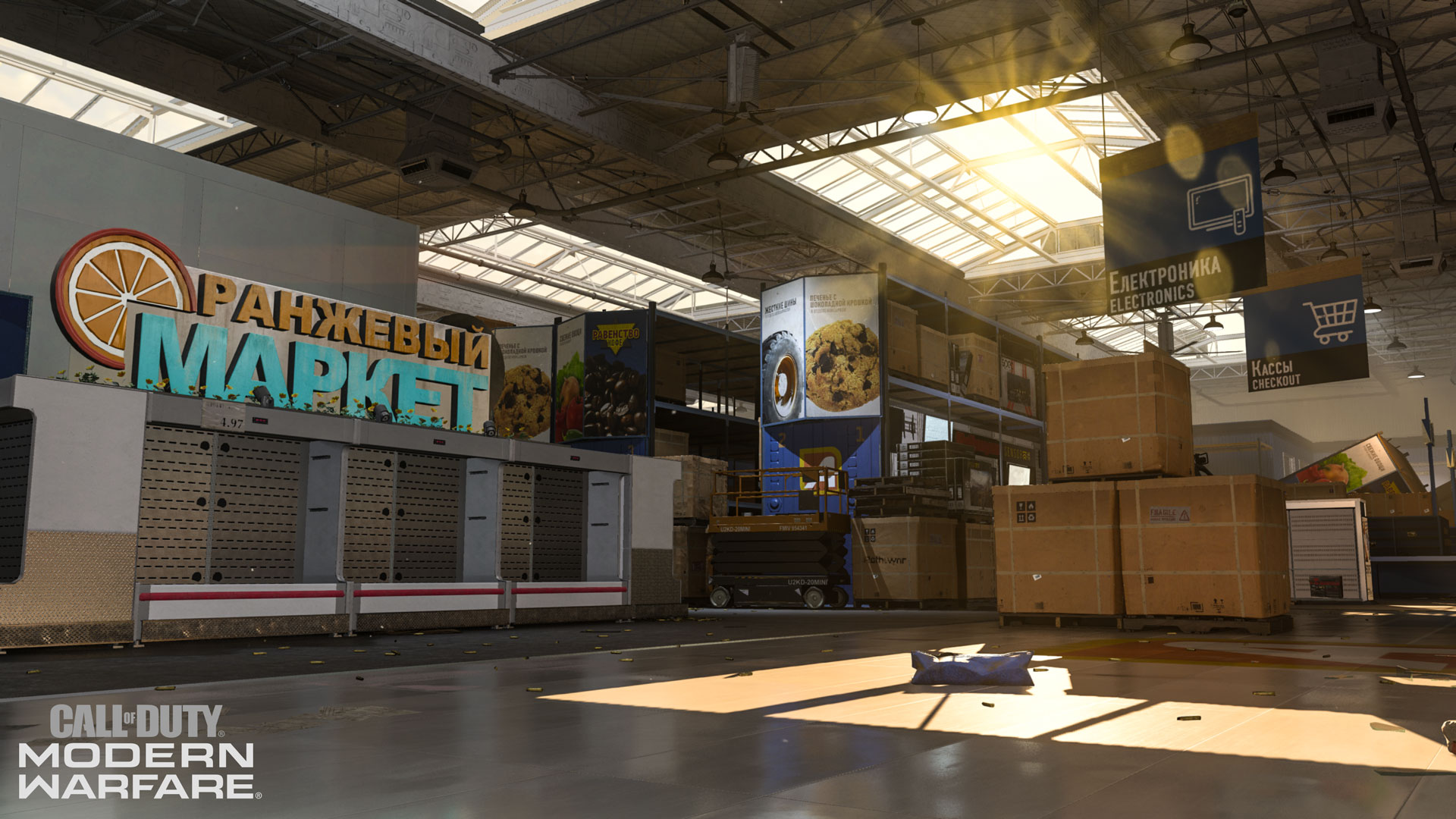 Atlas Superstore – Standard Multiplayer (Launch Day)
Go shopping in Atlas Superstore, a new Multiplayer map that takes place in a supercenter warehouse that has been taken over by Al-Qatala forces. Battle in dense lanes of traffic, over fallen shelving, and throughout the shipping, receiving, and employee-only areas. Clean up on aisle six!
Khandor Hideout – Standard Multiplayer (Mid-Season)
[Redacted Intel]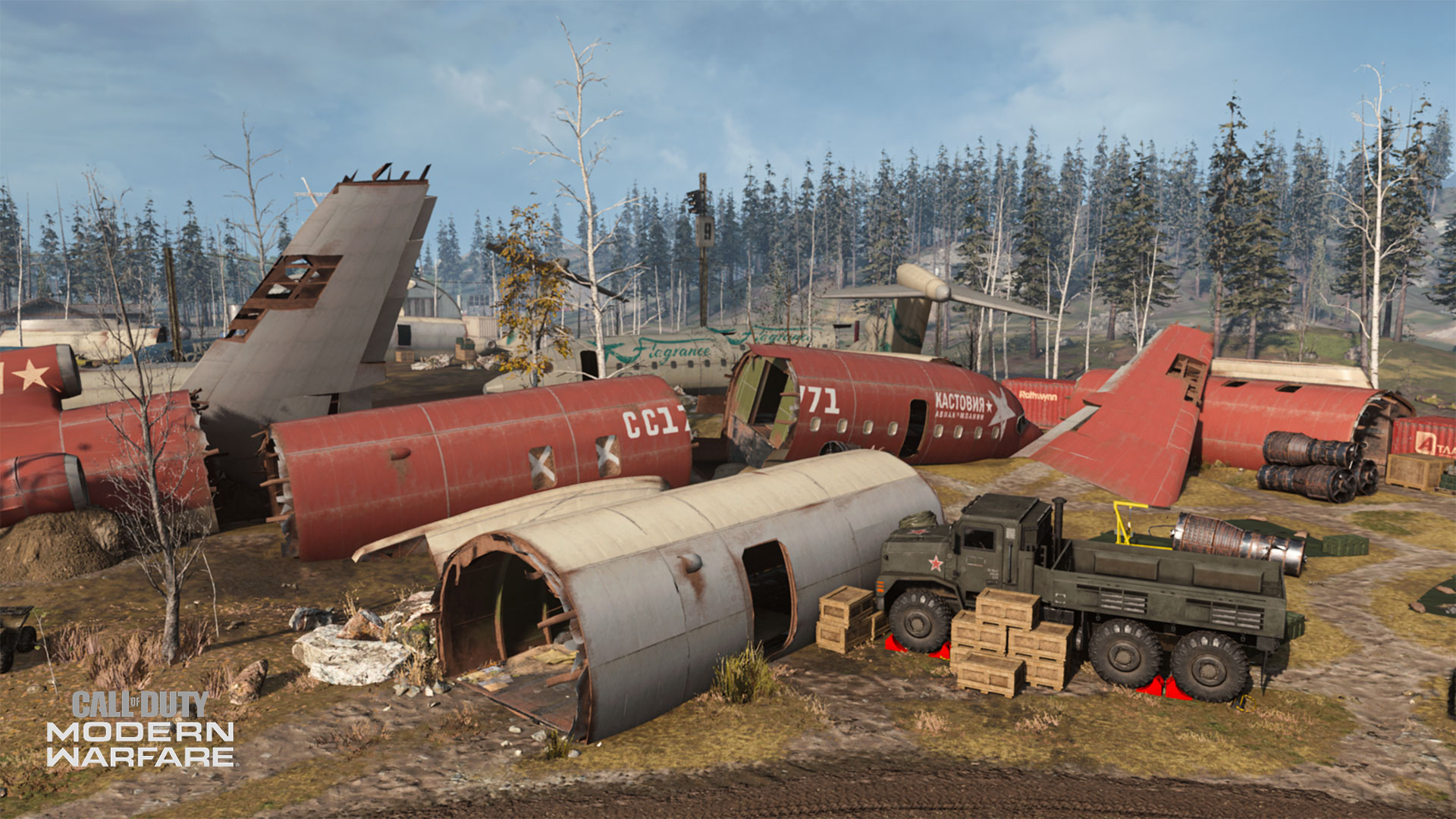 Zhokov Boneyard – Ground War (Launch Day)
A resting place for discarded airplane parts, Zhokov Boneyard is a Ground War map in Verdansk. Traipse through this airplane junk yard and avoid the turbulence of the enemy team while capturing your objectives.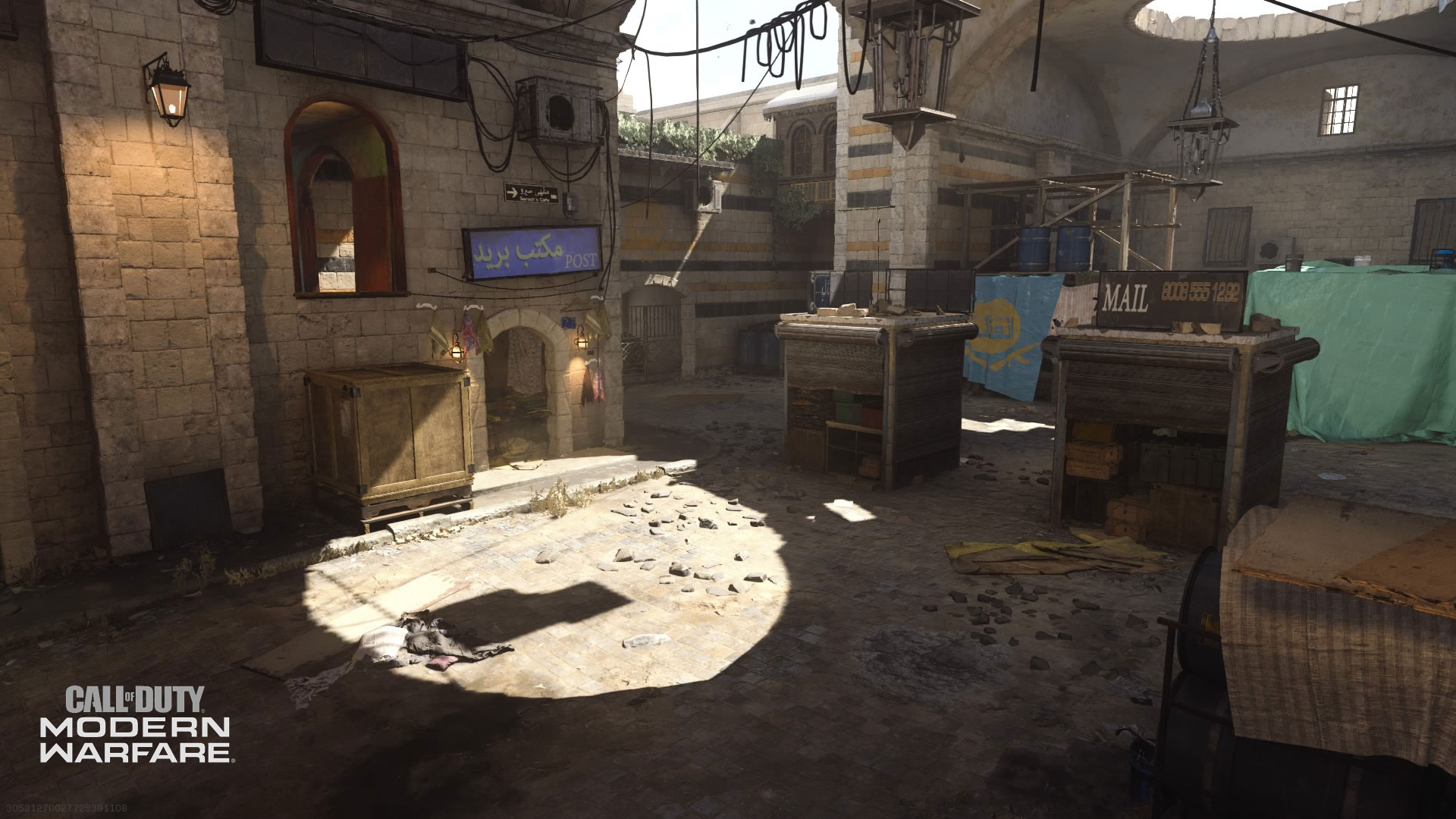 Bazaar – Gunfight (Launch Day)
A tightly contained cross-section of the streets of Urzikstan is turned into a battleground in Bazaar. Experience the tension-filled Gunfight while navigating a new zone of combat. The randomized Gunfight loadouts all have a chance to shine as the maps symmetrical layout offers opportunities for big moments and epic plays.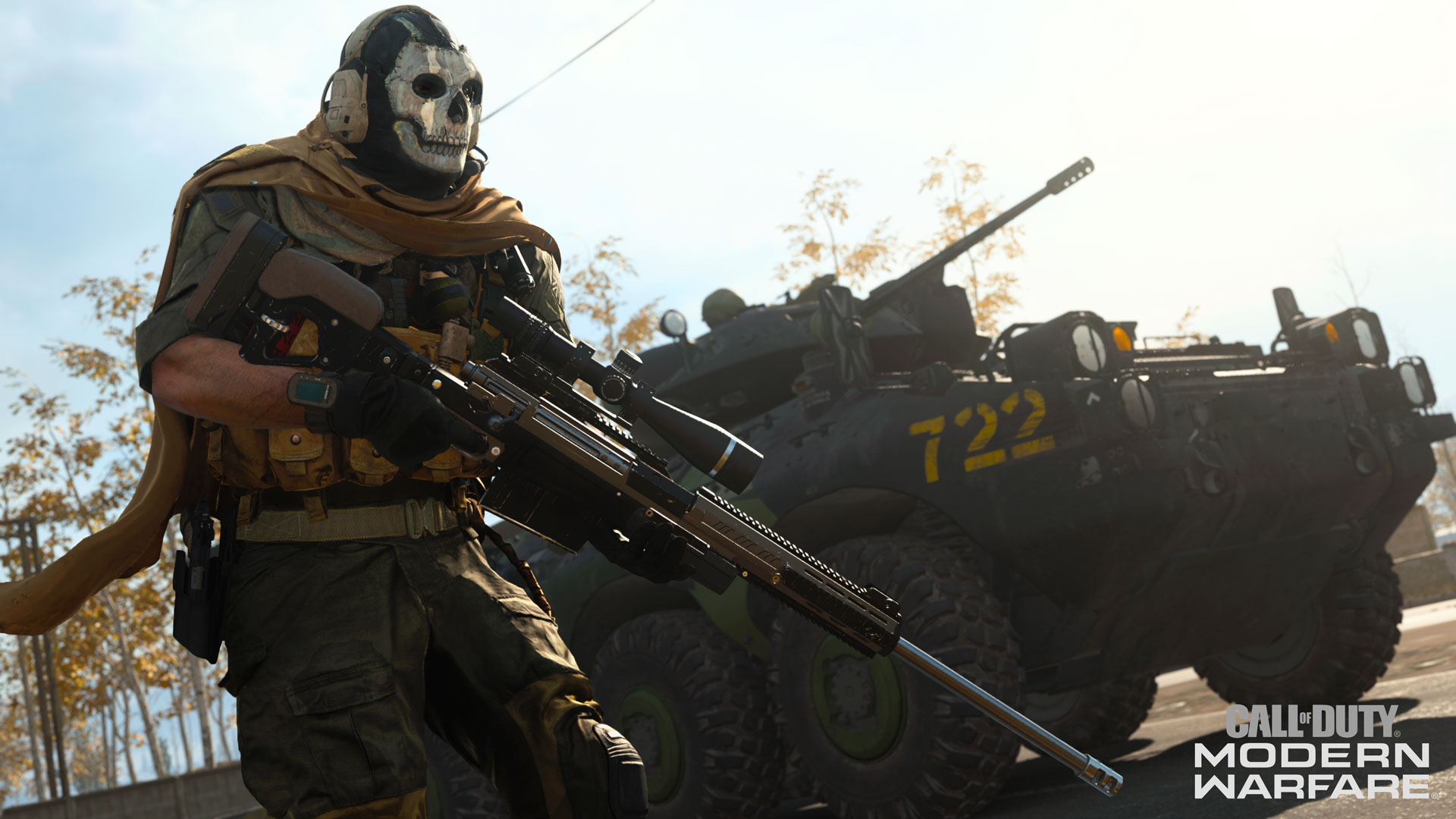 Play New and Returning Game Modes: Gunfight Tournaments, Infected Ground War, and more.
Gunfight Tournaments (Launch Day)
Enter this single elimination 2v2 firefight and battle to earn rewards. 32 teams will enter, but only one can be crowned Gunfight Tournament champion. Gunfight Tournaments will be live for a limited time.
Call of Duty League™ Ruleset Playlist (Launch Day)
Fight like the pros in this Call of Duty League ruleset playlist. In this playlist, the settings and available weapons, maps, and modes have been altered, so you can battle like the best of 'em. Get a look at the complete Call of Duty League ruleset here, then jump into the playlist.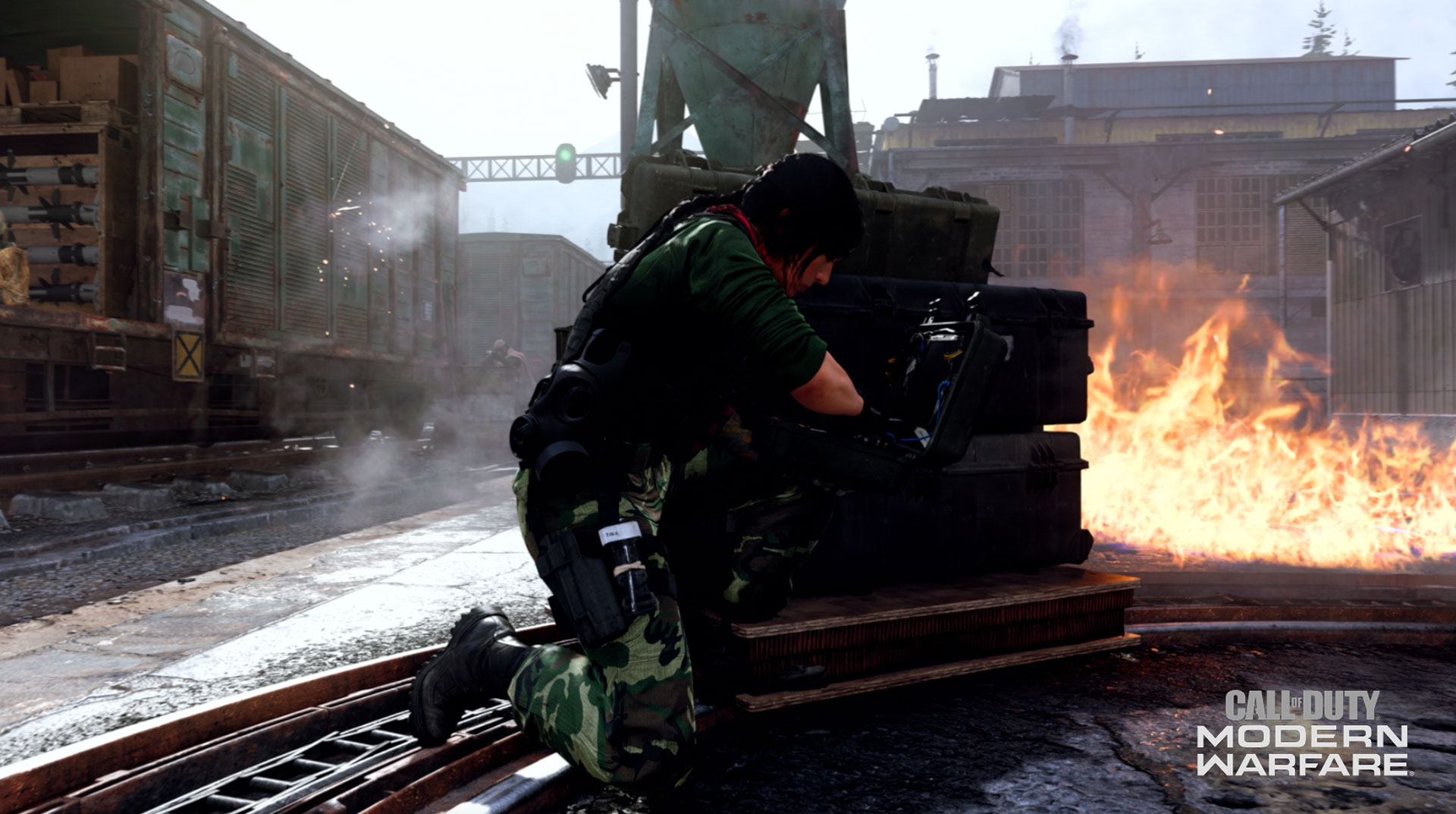 Demolition (Mid-Season)
Similar to Search and Destroy, this respawn mode pits two teams against each other with the objective of attacking or destroying bomb sites. The attacking team must destroy both bomb sites within the time limit to win the round. Decimating one bomb site adds to your time. Destroy, defend, and be mindful of explosives in Demolition.
Infected Ground War (Mid-Season)
An outbreak has occurred in Ground War. Join up with your fellow Survivors to hold off the Infected horde until the time expires. Infected players will have limited loadouts but increased movement abilities, so be wary of their crafty play. If you do get infected, attack with the horde to assault and takedown any remaining Survivors in a large-scale match of Infected.
NVG Reinforce (Mid-Season)
Battle under the cover of darkness in the NVG Reinforce playlist. Reinforce is a hybrid objective mode that blends elements of Domination with Search & Destroy.
Expect additional modes to be available in Modern Warfare playlists throughout Season Two!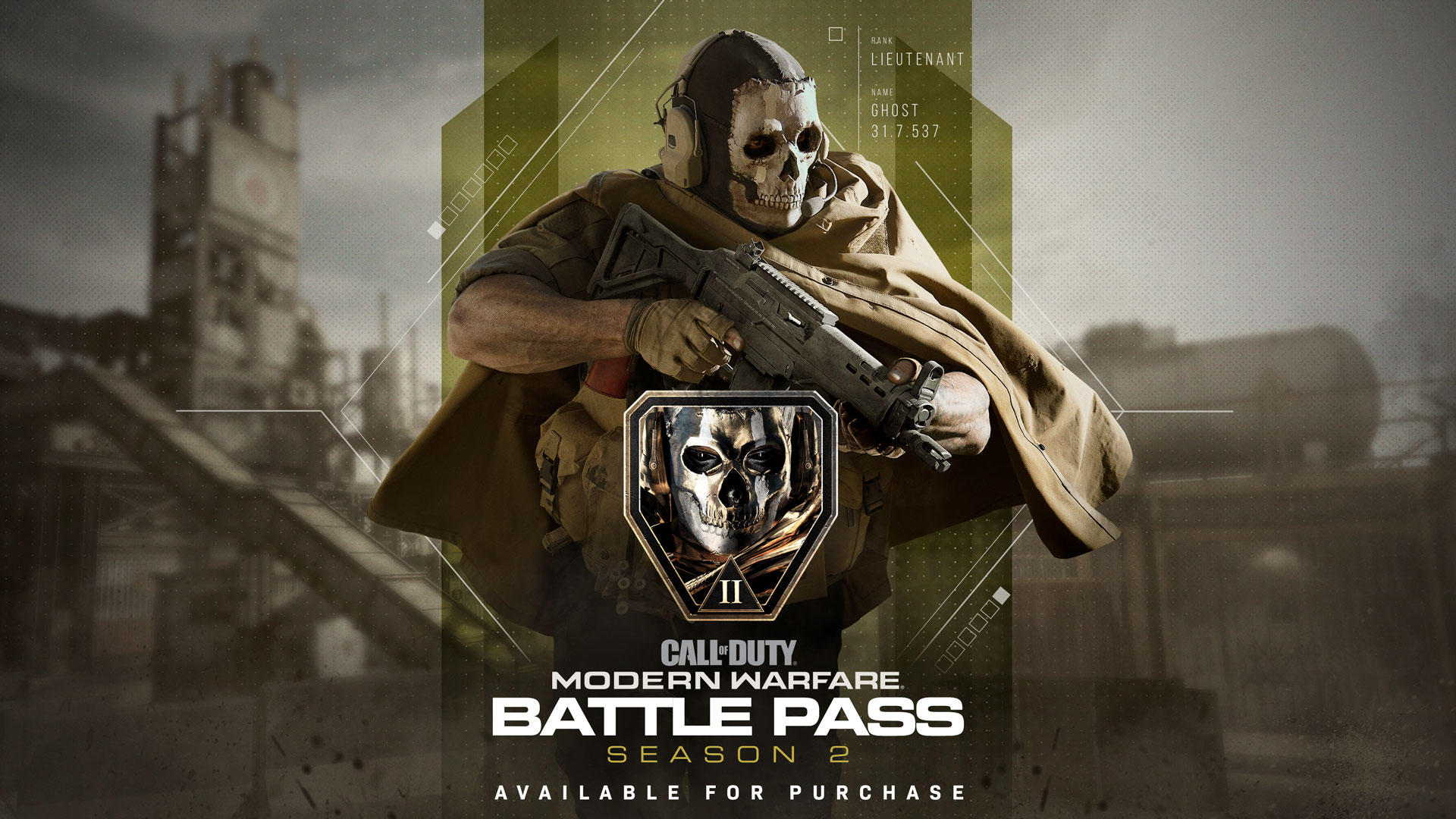 Go Ghost with the Season Two Battle Pass
Battle Pass System Free Tiers: The Season Two Battle Pass system features two Free weapons: A lightweight and mobile assault rifle the Grau 5.56 (Tier 15) which excels at range and a powerful SMG, the Striker 45 (Tier 31), that has potential at longer ranges compared to its class with a moderate rate of fire. And along the free Tiers, players can earn up to 300 Call of Duty points, calling cards, weapon charms, and more.
Battle Pass: Purchase the Battle Pass to get access to unlock up to 100 Tiers of content featuring over 100 items you can get by just playing. Unlocked at Tier 0, get Ghost alongside additional goods including a new Operator Mission instantly after picking up the Battle Pass. Simon "Ghost" Riley first originated in Call of Duty®: Modern Warfare® 2 and is a British special forces Operator and a commanding officer in Captain Price's Task Force 141. He is an expert at clandestine tradecraft, sabotage, and infiltration. Alongside Ghost, players who purchase the Battle Pass will have access to weapon blueprints, XP tokens, Operator skins and challenges, watches, and the ability to earn up to 1,300 Call of Duty Points.
Battle Pass Bundle: You can also purchase the Battle Pass Bundle which grants access to unlock up to 100 tiers and gives you 20 immediately activated Tier skips.  The Battle Pass Bundle can be picked up anytime throughout the season, and it rewards players on all of their previous tier progression, doling out any unlocked items that were behind locked tiers while advancing them 20 additional Tiers up the Battle Pass.
More Content through the Modern Warfare Store
Additional content will be arriving in the Modern Warfare Store throughout the season including new Operators Talon, a Canadian Special Forces member, and Mace, a U.S. Ranger turned gun for hire. Plus, you can get additional Blueprints, Operator skins, and more through various Store bundles.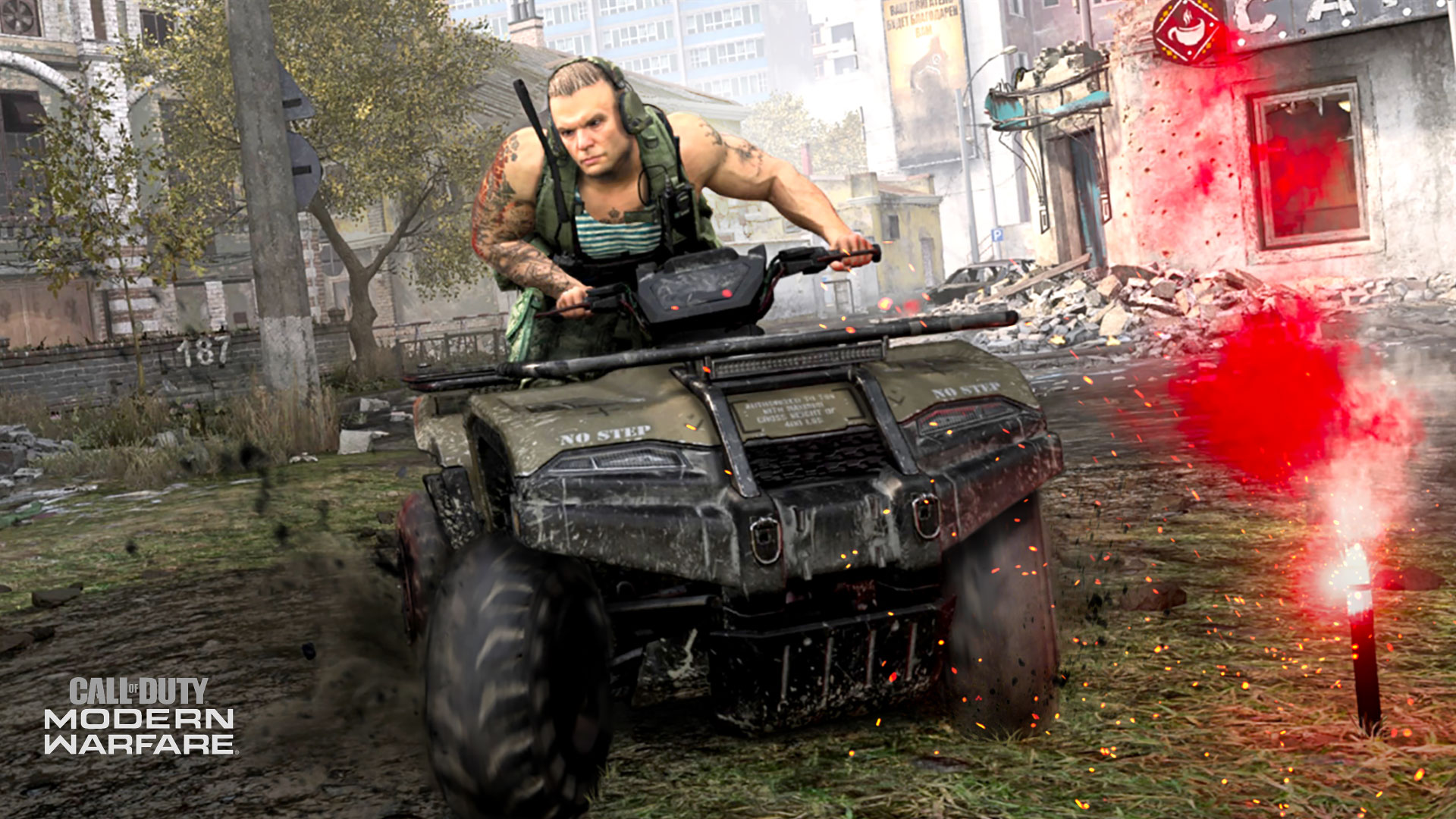 Rank Up with New Trials & Missions
Grind through the ranks of Season Two by mastering challenges, missions, ribbons, and more to collect XP. Your Season One ribbons, and final rank will be memorialized, and your rank will be refreshed starting a new journey towards Officer Rank 155. Here's some ways you can add to your XP and climb the ranks:
New Trials
Trials are solo ventures where players can earn a star ranking (up to three stars) which gives them XP. Four Trials will be available at Season Two launch:
Quad Race (Launch Day)
Hop on an ATV and finish the race as fast as possible. Master the course to get your best time and hopefully earn a three-star ranking and some sweet rewards.
Fire in the Hole (Launch Day)
A more explosive version of Cornhole has arrived. Practice your throwing skills with lethal equipment and toss as many Frags on target as possible within the time limit.
Price's Alley (Launch Day)
A quick decision isn't always a good decision. Sharpen your decision making and eliminate the enemy as you face waves of hostiles mixed with civilians.
Behind Enemy Lines (Launch Day)
Do your best in this live fire exercise. Find and eliminate all hostiles in the area of operations as quickly as possible.
New Missions
Earn rewards and XP by completing daily challenges and missions. Plus, new Operator missions to earn unique gear for your Operator are available through the Battle Pass. New in the Missions & Challenges tab in Barracks this Season are Special Ops missions. These can be activated in Barracks in the Missions tab for XP rewards earned during Co-Op play.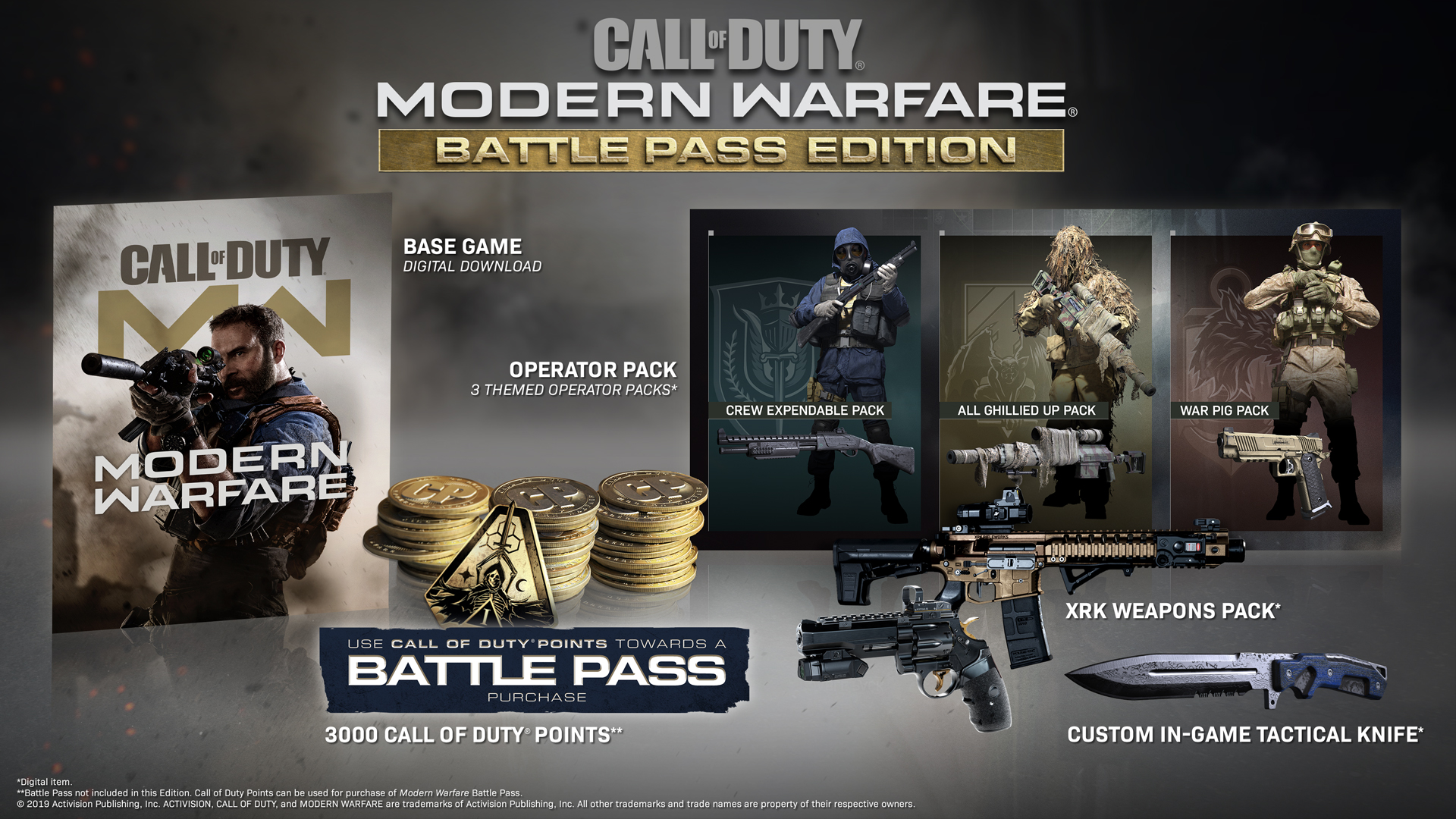 The Modern Warfare Battle Pass Edition
Have yet to drop into Modern Warfare? Join in during Season Two to experience a suite of Multiplayer maps and experience, a thrilling Campaign, and Special Operations that continue the narrative through challenging team-based experiences.
The digital edition of the comes with the following:
·     The full game
·     3000 CP* – enough for the Season Two Battle Pass Bundle and more
·     A Combat Knife with a custom skin
·     XRK Weapons Pack
Visit CallofDuty.com, select the Battle Pass Edition, your preferred platform, and region to get the game. Download to start playing.
---
Oggi al via la Season 2 di COD: ecco le novità in arrivo!
Gli articoli di questo sito sono stati realizzati utilizzando
Asus ROG G701