Call of Duty Modern Warfare: al via la Season 1!
WhatsApp
Come molti di voi sapranno è ufficialmente iniziata da questa mattina la prima stagione di Call of Duty Modern Warfare, evento a tempo che introduce nel nuovo titolo di Activision una lunghissima lista di contenuti esclusivi e di oggetti assolutamente unici.
Con la Season 1 giungono su Call of Duty due nuove armi (la Holger-26 e la Ram-7), tre nuove mappe per il multiplayer (tra cui anche Crash), ed anche 3 nuove mappe per la rinnovata modalità Gunfight in 2Vs2, ovvero Shipment e pi anche Cargo ed Atrium.
Tra le mappe, si segnala inoltre la grande novità della nuova Ground War Map chiamata Port (di cui abbiamo già parlato anche in un precedente articolo) e svariate nuove missioni special ops che ci vedranno protagonisti in regioni come Verdansk o l'Urzikstan.
Call of Duty Modern Warfare, prime immagini della nuova mappa!
Acquistando il battle pass dedicato alla prima stagione, avremo poi accesso a più di 100 livelli (ognuno dei quali sbloccherà una ricompensa diversa) che potremo superare guadagnando punti (che otterremo portando a termine le missioni) ed anche alla nuova operatrice Mara, una venezuelana che collabora con la CIA per lo smantellamento delle cellule terroristiche.
Con la nuova stagione saranno anche disponibili alcune funzioni che ci permetteranno di guadagnare ricompense esclusive semplicemente guardando gli streamer giocare a COD su Twitch: da oggi fino al 10 Dicembre potrete infatti ottenere il doppio dei token XP, gli emblemi, gli spray e finanche le calling card ma per farlo dovrete prima collegare il vostro account del gioco a quello di Twitch. Nel caso abbiate già provveduto al collegamento prima dell'avvio della Season 1, l'account andrebbe nuovamente collegato cosi da ottenere, per ogni ora di trasmissione, le seguenti ricompense (clicca qui per ulteriori dettagli):
Guardare 1 ora – ottienti 30 min di Double XP token
Guardare 2 ore – ottieni l'emblema 'Wings of Valor'
Guardare 3 ore – ottieni lo spray 'Best in Class'
Guardare 4 ore – ottieni la calling card 'Hand Cannon'
Il trailer
Di seguito, andiamo invece a riportare l'articolo completo con tutte le principali informazioni in merito alla season 1 pubblicato da Activision direttamente sul suo blog, augurandovi una buona lettura ed una buona consultazione.
Il post ufficiale
Today marks the beginning of content rich Season One in Call of Duty: Modern Warfare, full of Multiplayer maps, Special Ops experiences, and more surprises within the all-new battle pass system.
Here's what's waiting for you right now:
New Maps Big and Small
Multiplayer Operators can dive right into two new Gunfight maps – Atrium and Cargo – and an all-new Ground War experience known as Port.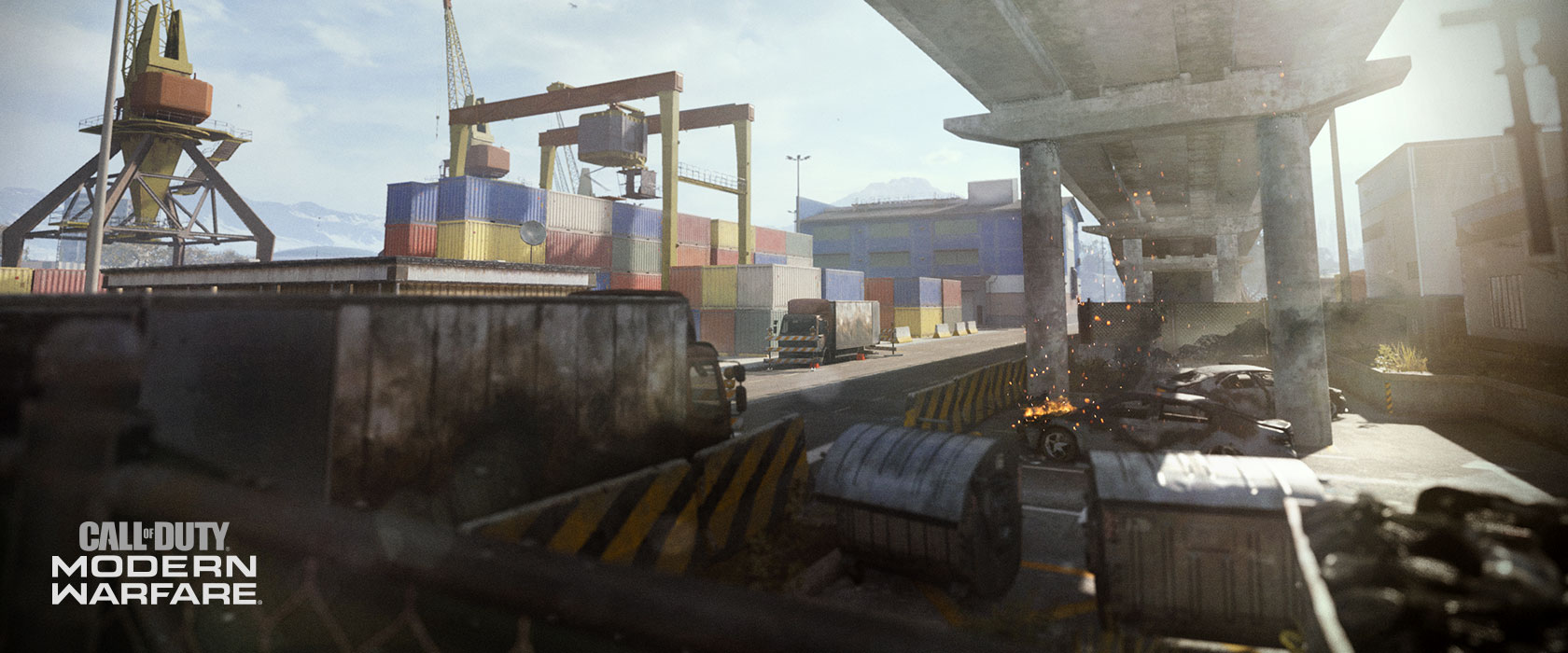 Port: Port is the site of a supposed major shipment leaving Verdansk. Battle against your enemies among the shipping containers, cranes, buildings, and streets that define this unique addition to the Ground War map rotation.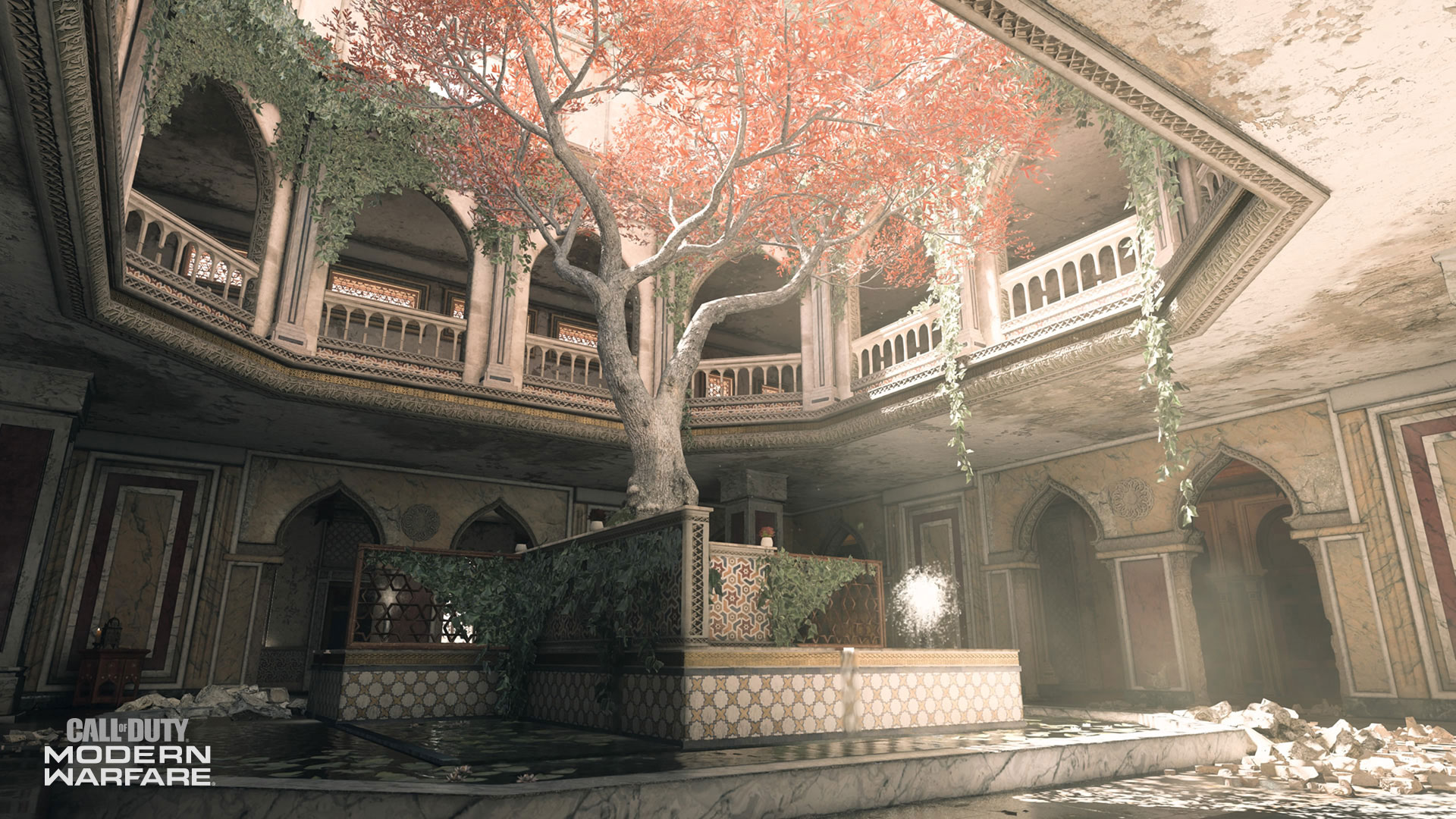 Atrium: The centerpiece of a massive palace inside Verdansk holds a gorgeous atrium that has somehow kept its beauty throughout the war. Don't admire the scenery too much, however: this palace is an important tactical foothold deep within the city. Gunfights here will take place around this open-air space with a large tree acting as the room's focal point.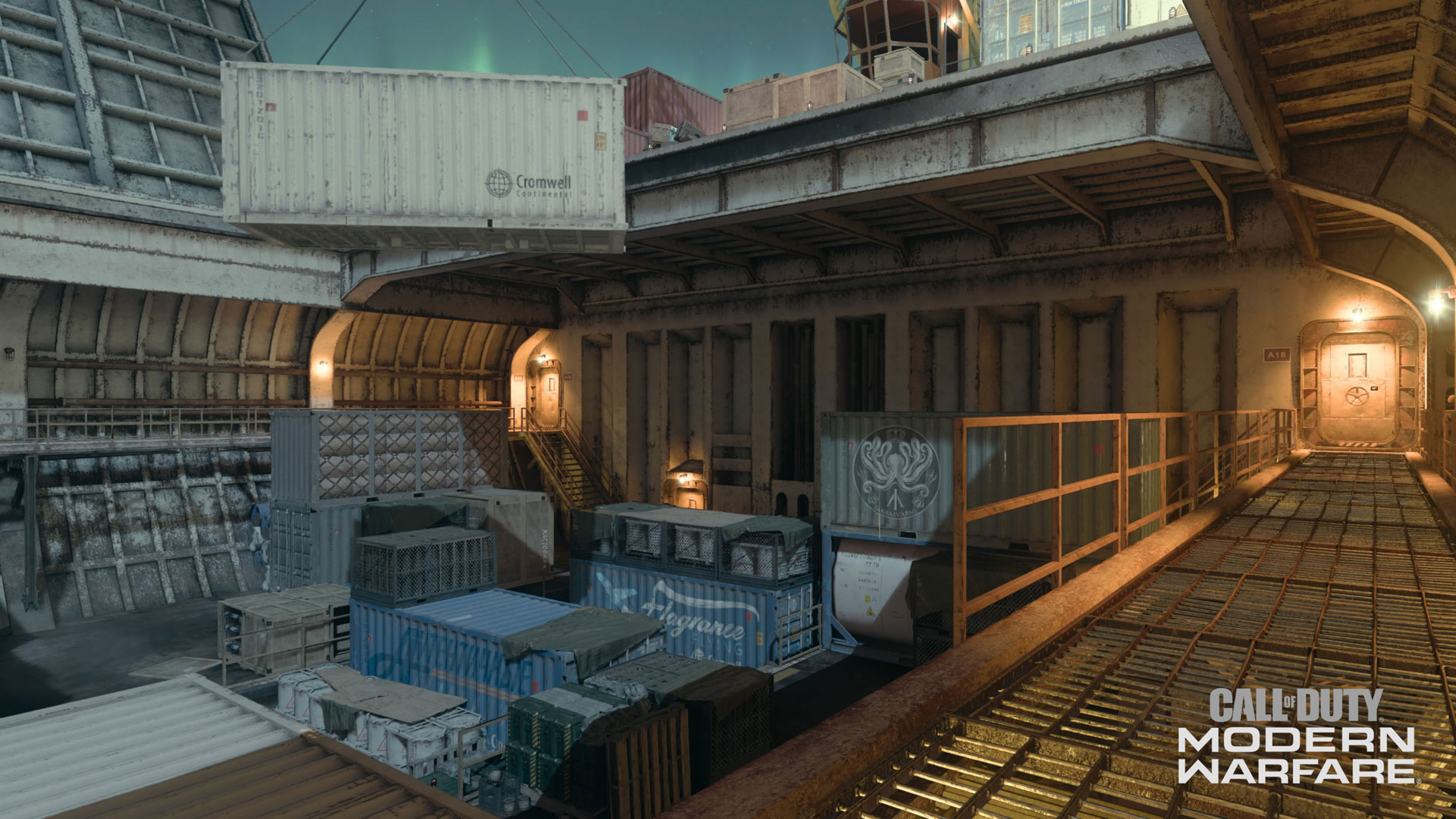 Cargo: The other 2v2 map takes place on the docks of London. With a major shipment set to leave here towards Verdansk, Coalition and Allegiance operators are locked in a Gunfight within the confines of this small, open-roof storage vessel for shipping containers. Wrest control of this dock, and your team will have the honor of stopping these contraband shipments from happening.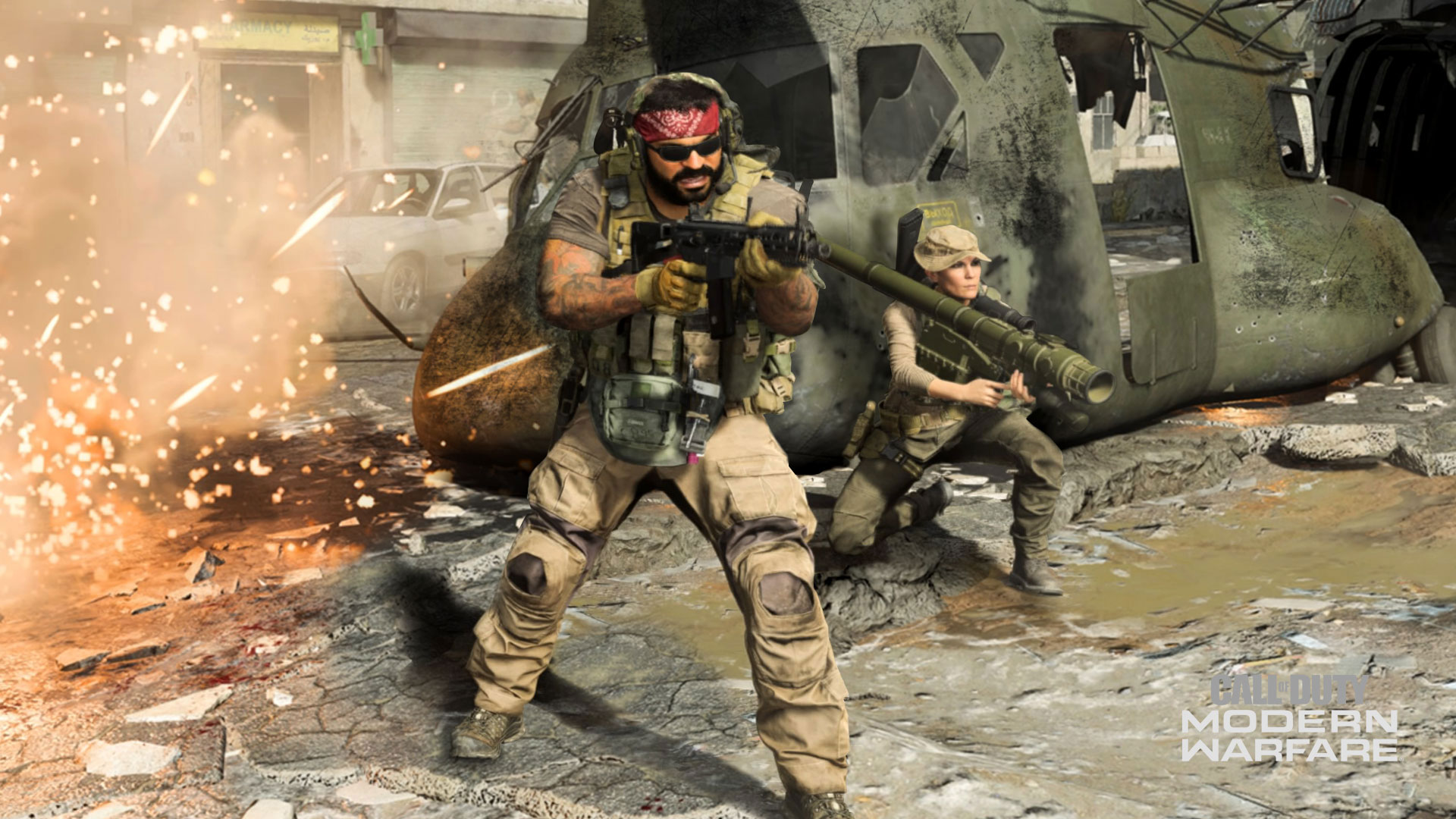 Crash Returns
That downed helicopter in the middle of town looks awfully familiar…
Yes, the map Crash from Call of Duty® 4: Modern Warfare® has returned with a whole new purpose in the greater Modern Warfare narrative.
The iconic helicopter in the map's center is now the (former) property of Al-Qatala, and both the Coalition and Allegiance are on the ground to intercept the contraband inside.
Although this map has a new home in the narrative, Crash is just how veterans of the franchise remember it with a few twists: flanking routes and those memorable rooftops are back, but there are also some new areas to explore that make this town even more realistic than before.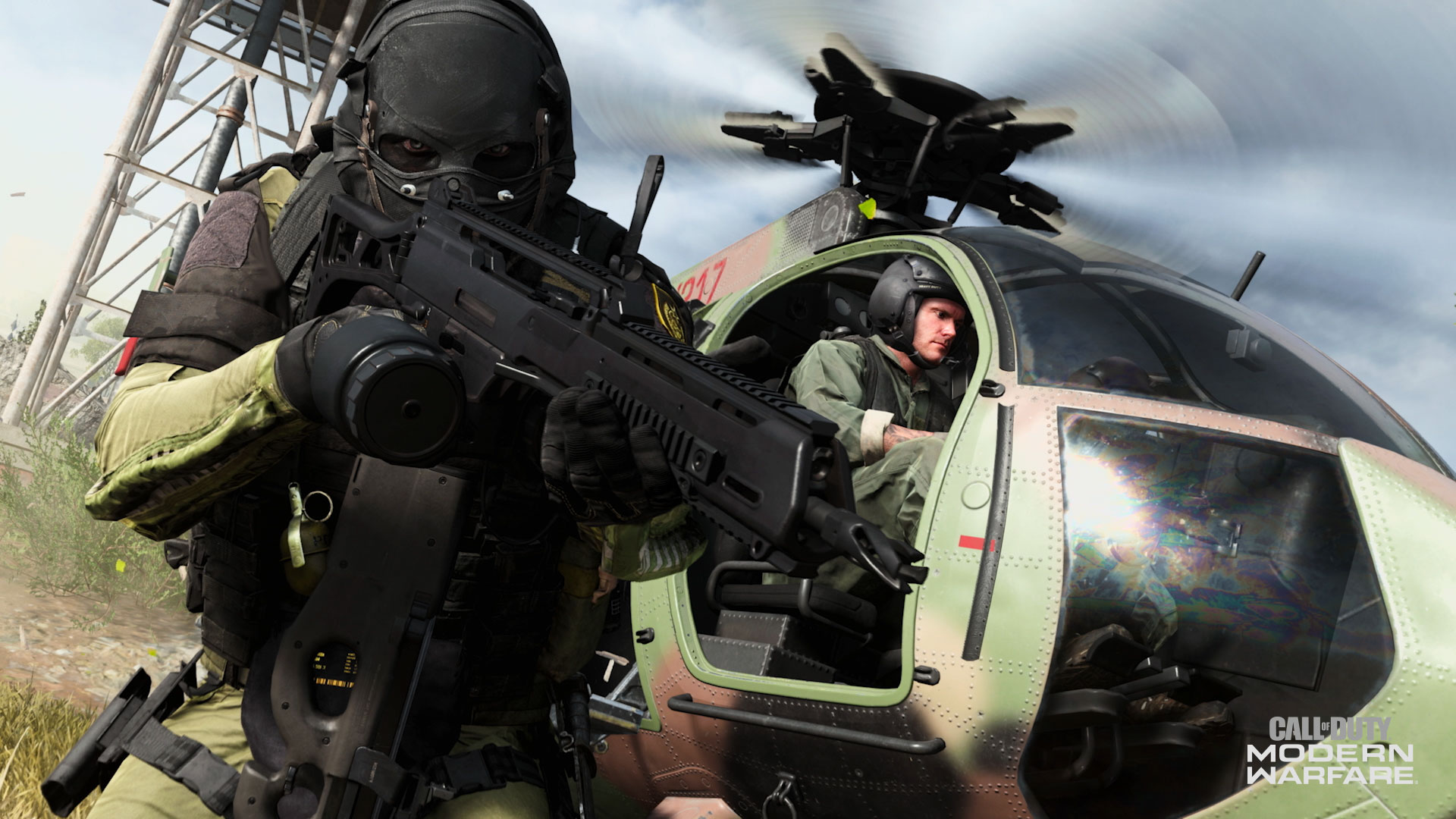 … and so will Vacant and Shipment
Throughout this season, more maps will join the Modern Warfare Multiplayer rotation that are the definition of fast and frenetic gameplay – Vacant and Shipment.
Vacant returns from Call of Duty 4: Modern Warfare reimagined for Modern Warfare's visceral and photorealistic game engine. Fight at an abandoned office where intense interior combat is sure to occur.
As for Shipment, another Call of Duty 4: Modern Warfare masterpiece, it will return and have a prominent place within the Gunfight map rotation. Its small size was essentially built for Gunfight long before the mode came into existence, and veterans will feel right at home battling amongst the containers. Just be prepared for a fight the second you spawn in; you won't have to travel far to find your enemy here. Shipment makes its return to not only traditional Multiplayer, but the tension-filled Gunfight mode as well. The map has been designed for both modes of play and could lead to finding new strategies to optimize this playspace.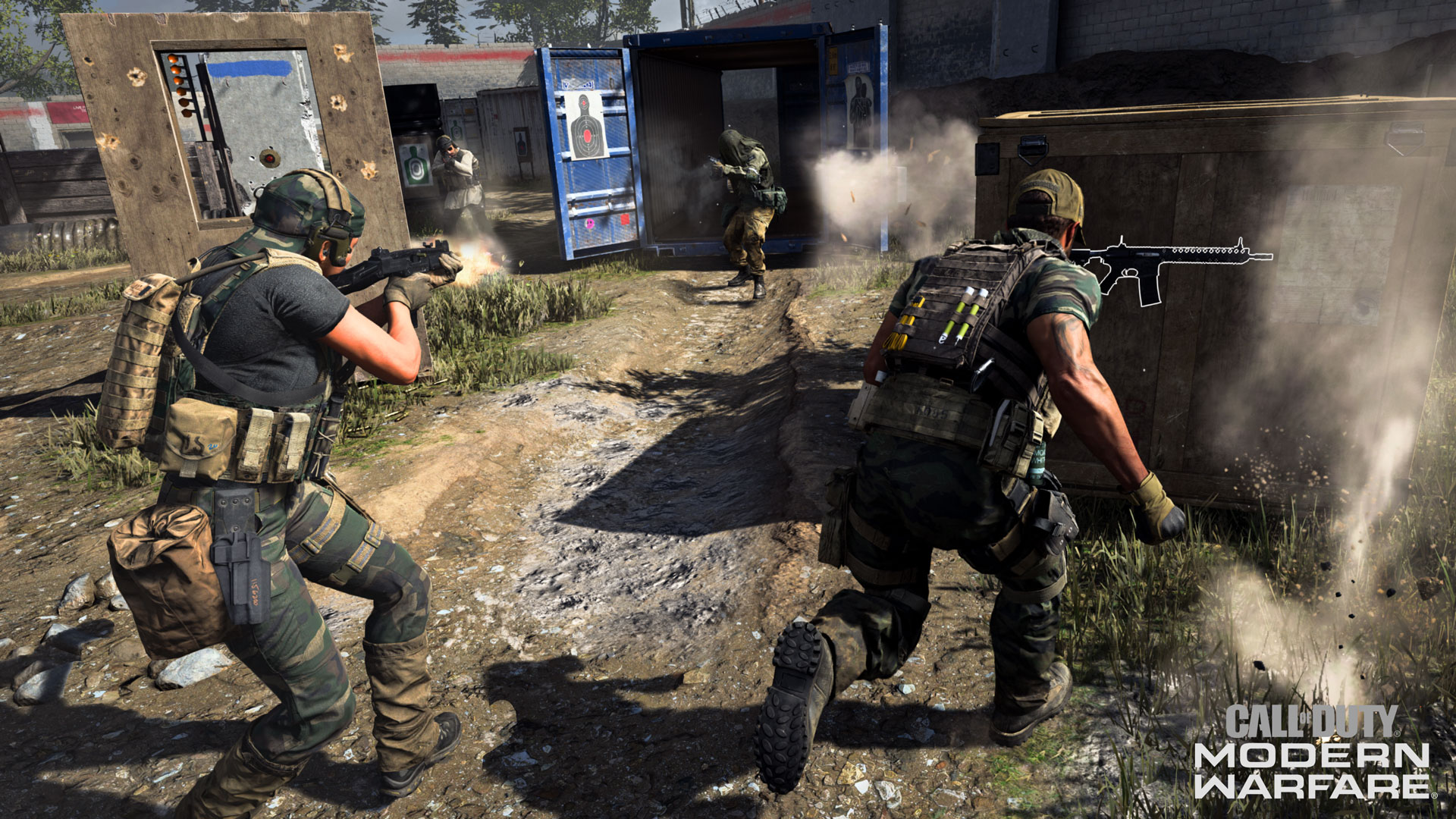 New Game Modes: Reinforce, Gunfight OSP, Infected
A flurry of new game modes will launch throughout Season One including two old favorites and one new mode variety that Beta participants may remember.
Reinforce (Launch Day):  A hybrid of Domination and Search & Destroy, Reinforce is a single-life game mode with both teams competing for control of three flags. Capturing a flag will respawn all members of your team. Win rounds by controlling all three flags, or by eliminating the opposition.
Infected (In-Season): It's hunt or be hunted in this party game mode. Survive against infected players as they knife their way to convert all remaining humans into their ranks. Work together with your teammates to survive… But get ready for them to become your worst enemies if they fall into infected hands.
Gunfight O.S.P.(In-Season): O.S.P. (On Site Procurement) has a lot of the same mechanics and gameplay as traditional Gunfight with one distinct difference: you begin each match with no weapons or equipment. Find weapons and equipment throughout the map and build your own loadout in each round to vanquish the enemy duo.
Expect more game modes to drop throughout Season One!
Two More Operations, Three Classic Special Ops Experiences
The story of Special Ops continues throughout Season One with five new experiences to play with friends or with the community.
Operation Just Reward: Al-Qatala is still gaining plenty of revenue from their nefarious businesses, and it is up to Armistice to stop it. Operation Just Reward is the first phase of this plan: here, you and your squad will target the head of the group's financial operation, who is known as "The Banker". Hack his mobile data centers, steal contacts, and find the whereabouts of his informants to get one step closer to destroying "The Banker".
Operation Strongbox: The second phase of Armistice's plans to destroy Al-Qatala's financial support involves destroying everything that "The Banker" has holed up in his vault. Conduct the most badass bank heist by using stolen crypto keys to break into his bank, crack open the vault, and escape the premises with enough cash to put "The Banker" out of business.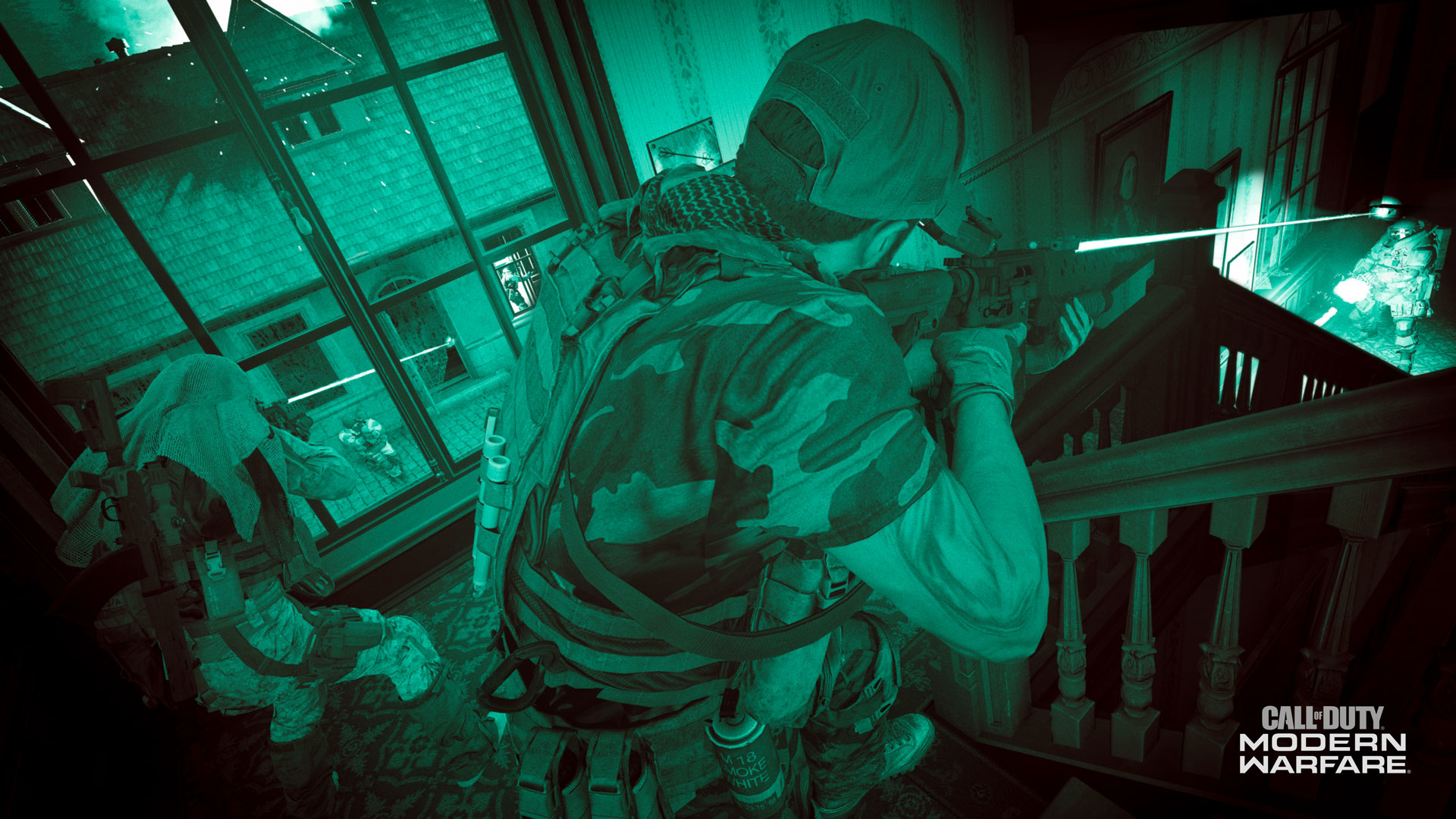 Classic Special Ops – Pitch Black: Taking place on Gen. Barkov's former estate, Pitch Black will see you infiltrating the massive complex and recovering all intel you can find. You will travel behind intel locations via Tactical Rover and try your best to eliminate all hostiles along the way.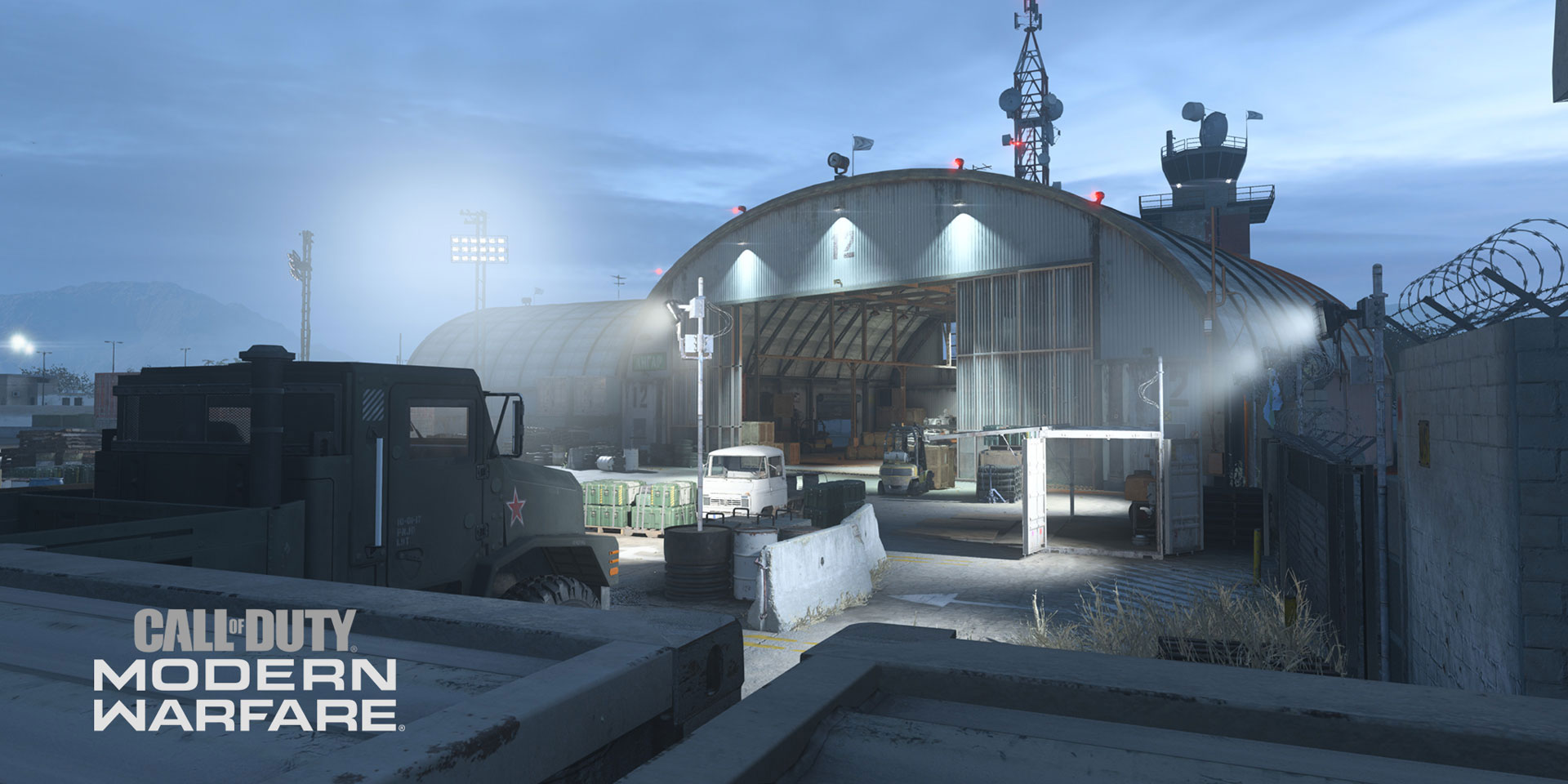 Classic Special Ops – Grounded: Al-Qatala fighters have seized Barkov's former airbase to steal weaponry and air assets for their nefarious schemes. Here, you will engage and eliminate those militants, thereby re-securing the airbase before its land and assets fall into the wrong hands.
Classic Special Ops – Bomb Squad: Forces that are still loyal to General Barkov have planted explosives around the city of Al-Raab, Urzikstan. With the help of a helicopter for infiltration and exfiltration, your team must defuse these IEDs before they detonate and wipe out the city. Succeed, and you will not only save many innocent lives, but also deal a critical blow to the General's stragglers.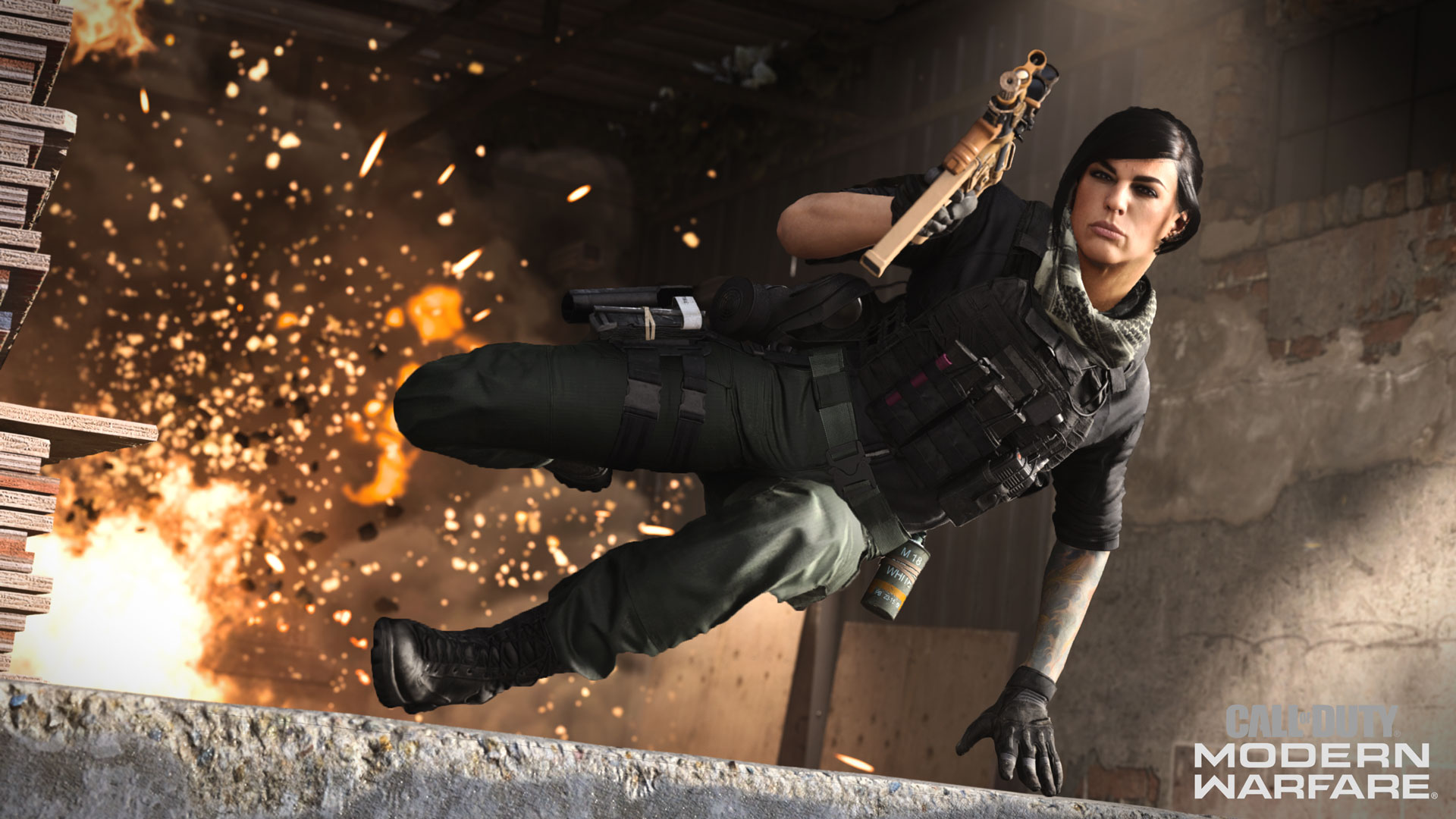 Mara, New Weapons, Blueprints, and More Highlight the All-New Battle Pass System
The Battle Pass System: Season One brings the first ever battle pass system, a progression stream separate from Officer and Enlisted Ranks, that allows you to earn over 170 new items just by getting the Battle Pass and playing the game. You can read more about the Battle Pass here, but here are some quick notes on what's in store for Season One: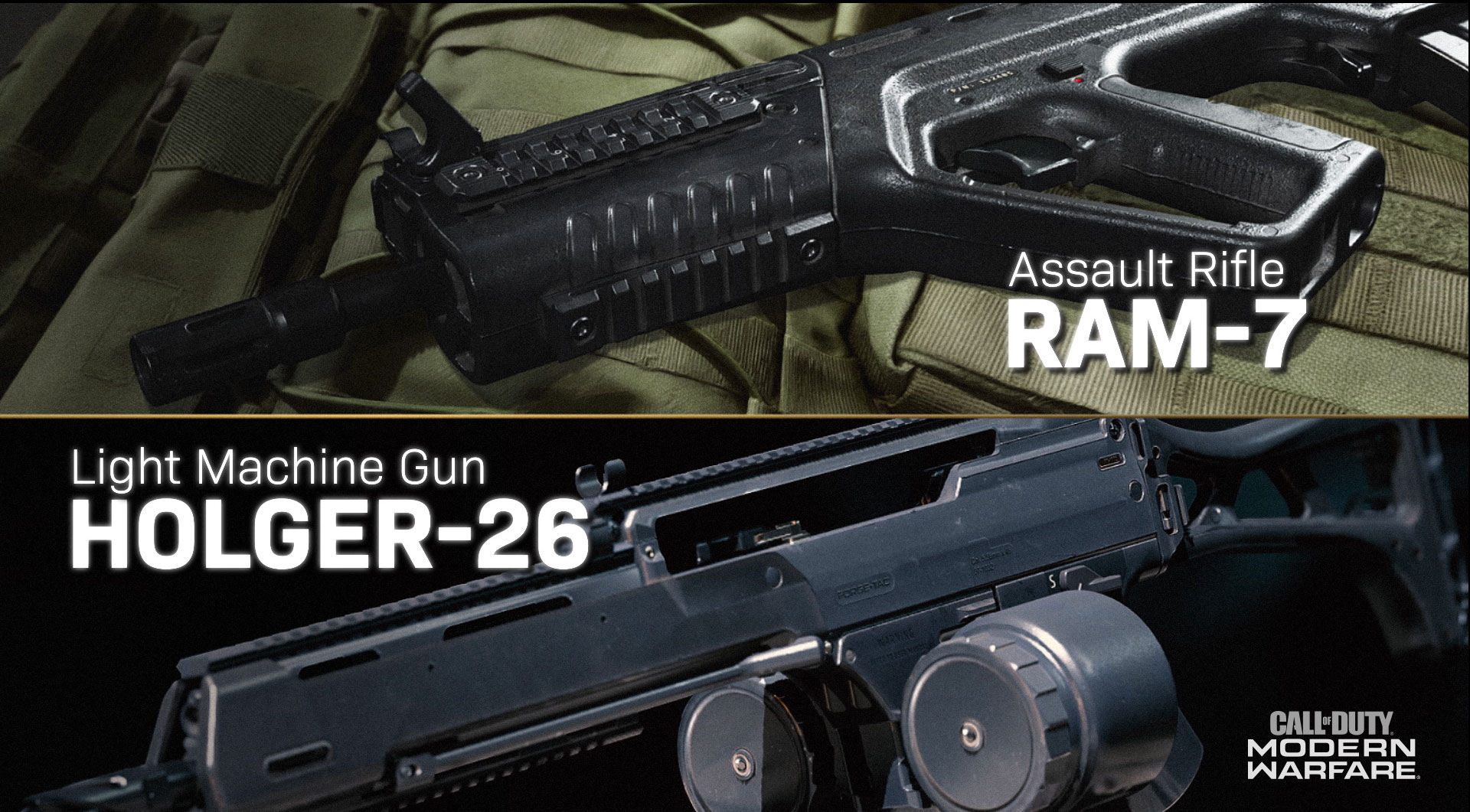 Free Tiers: Within the stream are some free tiers that anyone can earn whether they purchase the Battle Pass/Battle Pass Bundle or not. These include the RAM-7 bullpup assault rifle, unlocked at Tier 15, and the Holger-26, an LMG, which is the reward for reaching Tier 31. Players will play and progress through the tiers, but only be able to earn free items in the battle pass system. For those who do purchase the Battle Pass all 100 tiers will be accessible and available to unlock.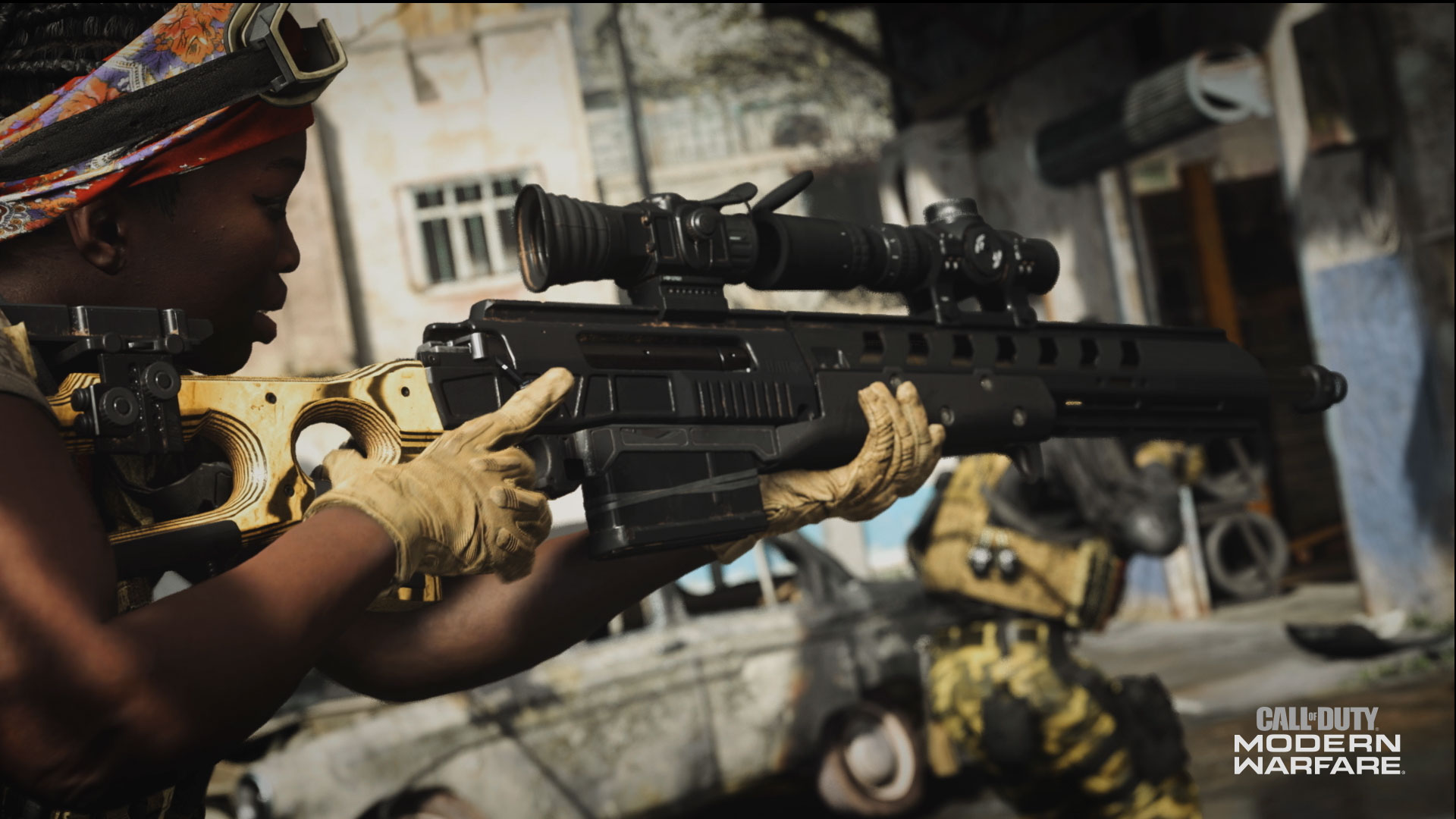 Battle Pass: Those who purchase the Battle Pass will receive the new Operator for Season One: Mara. Unlocked at Tier 1, Mara joins the Coalition's forces as a WARCOM member, bringing her years of intel gathering and clandestine operations experience to help track down that chemical weapon shipment. Other highlights within Season One's Battle Pass include some top-notch timepieces, such as the 'Disco Stud', Operator Skins like D-Day's 'Nightmare' attire, and weapon blueprints like 'Hadir's Right Hand' sniper rifle from the Campaign! The Battle Pass can be purchased anytime throughout the season. It rewards players on all of previous their tier progression once they get the Battle Pass, doling out items that were previously only available with the Battle Pass.
Battle Pass Bundle: You can also get the Battle Pass by purchasing the Battle Pass Bundle which gives you access to unlock up to 100 tiers and grants the player 20 tier skips. The Battle Pass Bundle can be picked up anytime throughout the season. It rewards players on all of their tier previous progression once they get it, doling out items that were previously only available with the Battle Pass and advances player Battle Pass progress by 20 tiers.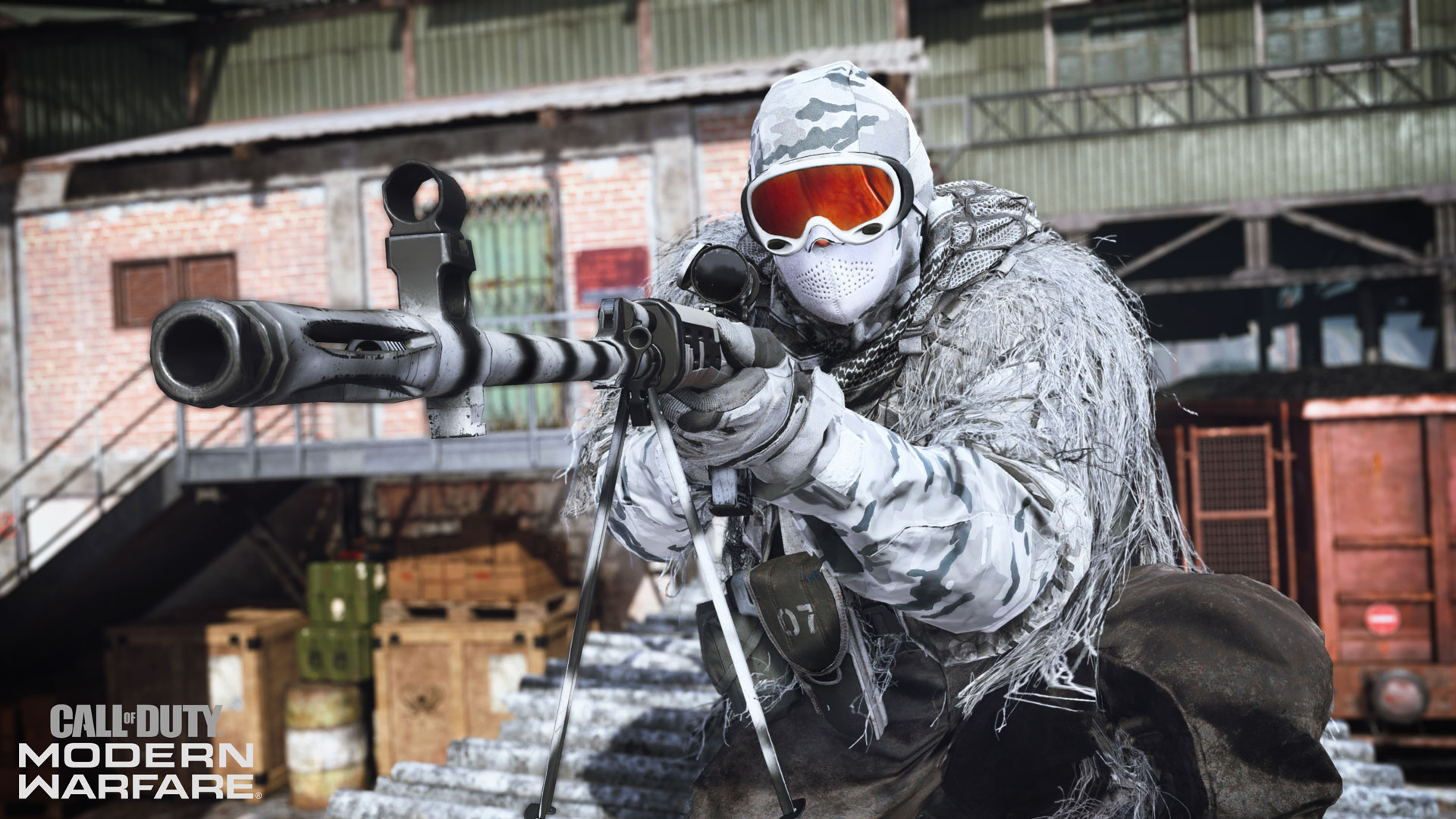 Additional Store Content: Be on the lookout for a multitude of bundles for sale in the Store throughout Season One. These bundles will include the other new Operator Nikto, new watches such as the 'Tomagunchi', a variety of Operator skins, and weapon blueprints like the Area 51 submachine gun blueprint!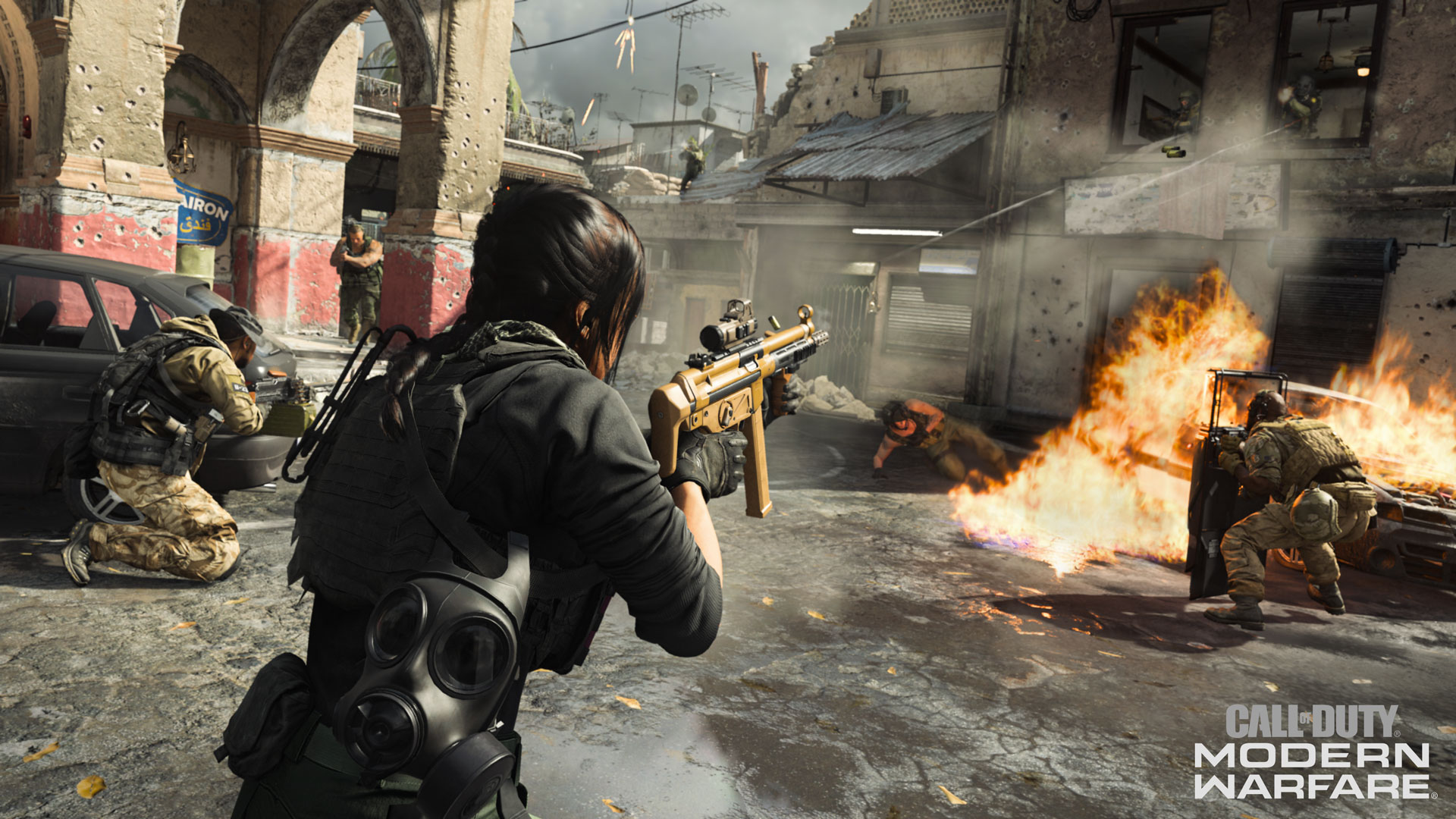 The Season One Officer Rank Challenge
Last, but certainly not least, today marks the beginning of the Season One Officer Rank progression path. Those who have reached the Officer Ranks since launch will have their final rank memorialized and start a new journey towards Rank 155 with all-new ribbon challenges to earn and beat.
You can read more about Officer Ranks here.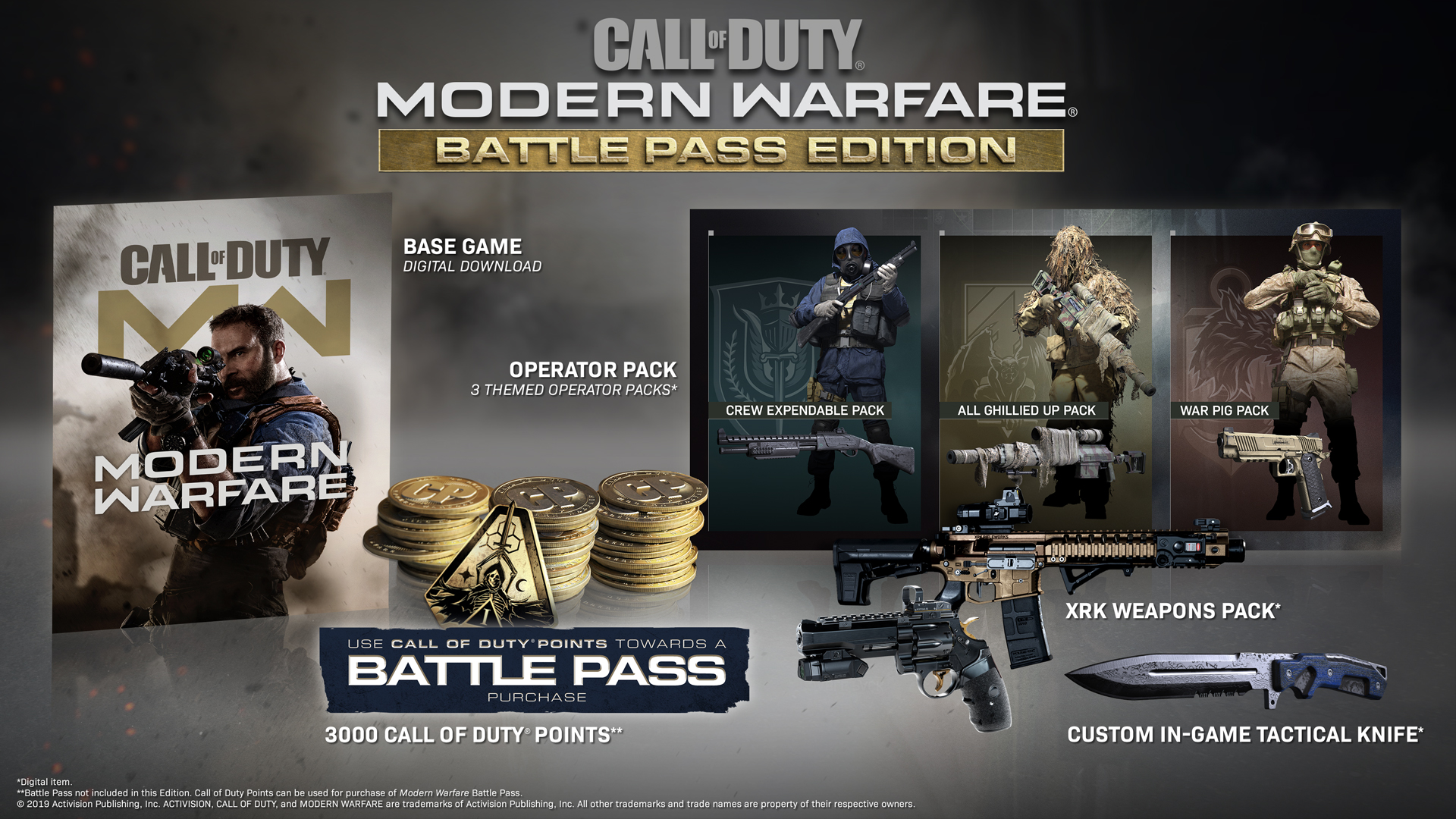 Announcing the Call of Duty: Modern Warfare Battle Pass Edition
Have you yet to drop into Modern Warfare? The start of Season One is a perfect time to save the world with Captain Price, team up with friends in Special Ops, and do battle in Multiplayer.
This new digital edition of the game comes with the following:
·      The full game
·      3000 CP* – enough for you to get the Battle Pass Bundle and then some!
·      A Combat Knife with an exclusive skin
·      XRK Weapons Pack
To get this version of the game, simply visit CallofDuty.com, select the Battle Pass Edition, your preferred platform, and your region.
---
Call of Duty Modern Warfare: al via la Season 1!
Gli articoli di questo sito sono stati realizzati utilizzando
Asus ROG G701