Call of Duty, cosa è in arrivo durante la settimana!
WhatsApp
Attraverso il blog ufficiale, gli sviluppatori di Activision hanno mostrato alla community un'approfondita anteprima di quello che vedremo nelle prossime ore, e nei prossimi giorni, su Call of Duty Modern Warfare ed anche su Warzone.
Iniziando proprio dall'ultimo citato, si segnala il ripristino della Gunfight Mode in 2Vs2, che torna per la gioia di moltissimi giocatori con delle nuove ricompense assolutamente esclusive. Insieme a questa vi sarà poi spazio per le playlist Dirty Old Houseboat, Realism Gun Game ed anche il nuovo set di modalità chiamato Bomb Objective Mosh Pit.
Sempre su Warzone abbiamo poi assistito al ripristino della playlist Plunder: Blood Money Quads che ora è finalmente (e nuovamente), disponibile, mentre la Juggernaut Royale è stata rimossa dopo uno stint relativamente breve.
Sempre con l'update odierno abbiamo poi anche visto le nuove skin Alabaster (un modello in cui il bianco è predominante) e Feeding Frenzy (che invece mostra un disegno con un cattivissimo squalo di sfondo), anche queste disponibili nell'arco della settimana su Call of Duty.
Il trailer di Live From Warzone
Di seguito, per chi interessato, andiamo a riproporre le note della patch complete con tutti i dettagli relativi alle novità in arrivo.
Il post ufficiale
Call up your duo, because Gunfight Tournaments is back! Along with the next installment of this competitive 2v2 experience, a new mosh pit enters alongside few returning Multiplayer playlists, while Warzone™ is still going strong with 200 person Quads. Check the Store this week for a new slate of bundle items including a kit designed for Plunder.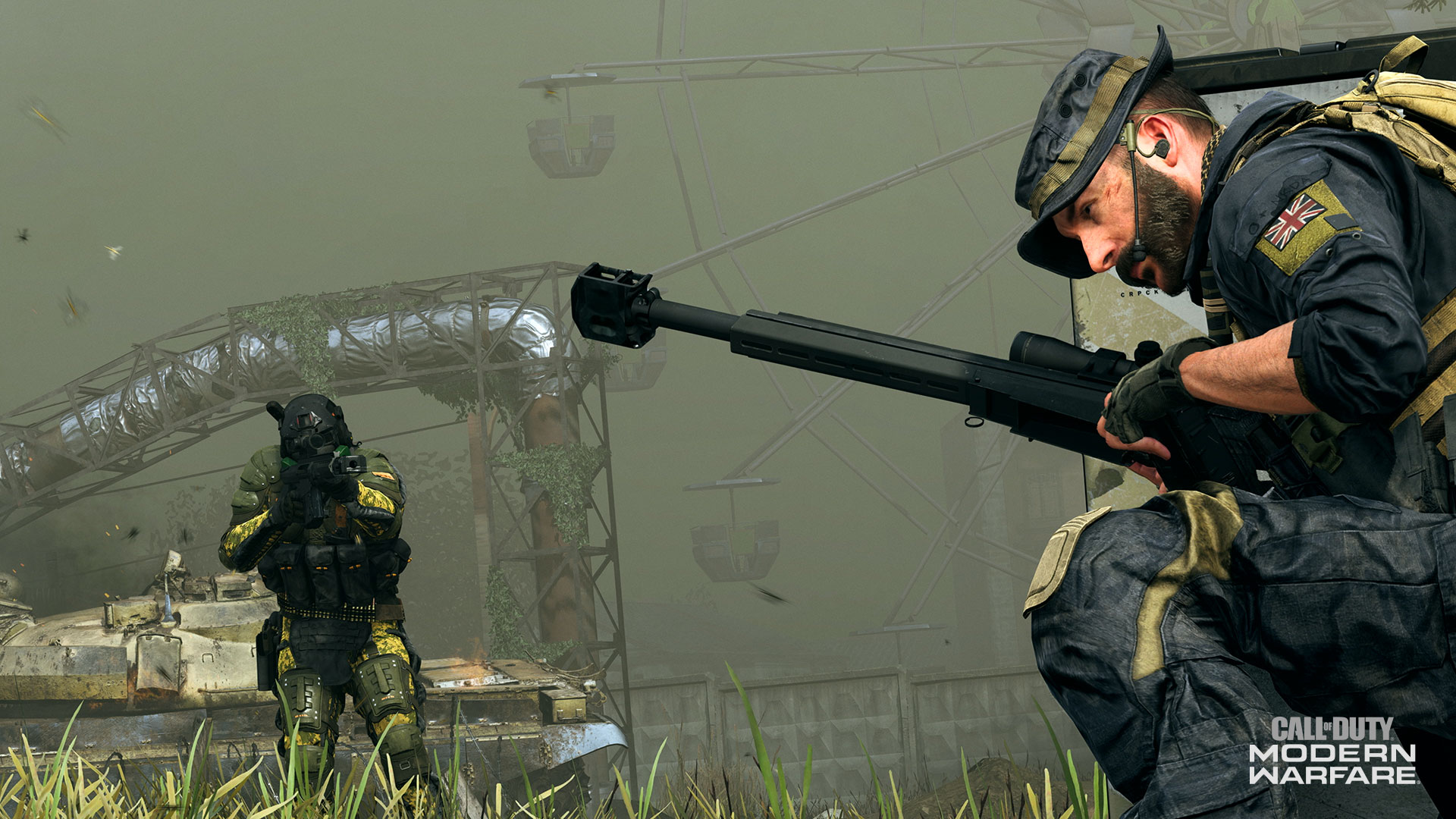 Gunfight Tournaments is back and, for those playing it for the first time, its premise is simple: win four games before you lose one, and you'll walk away with some awesome rewards. Even if you lose your first or final round match, there is XP and other cool rewards to be earned. Need some practice? The blueprint Gunfight playlist is staying in the rotation, so shake off that 2v2 rust – maybe on the map Rust? – before you try to make that awesome new blueprint assault rifle your own.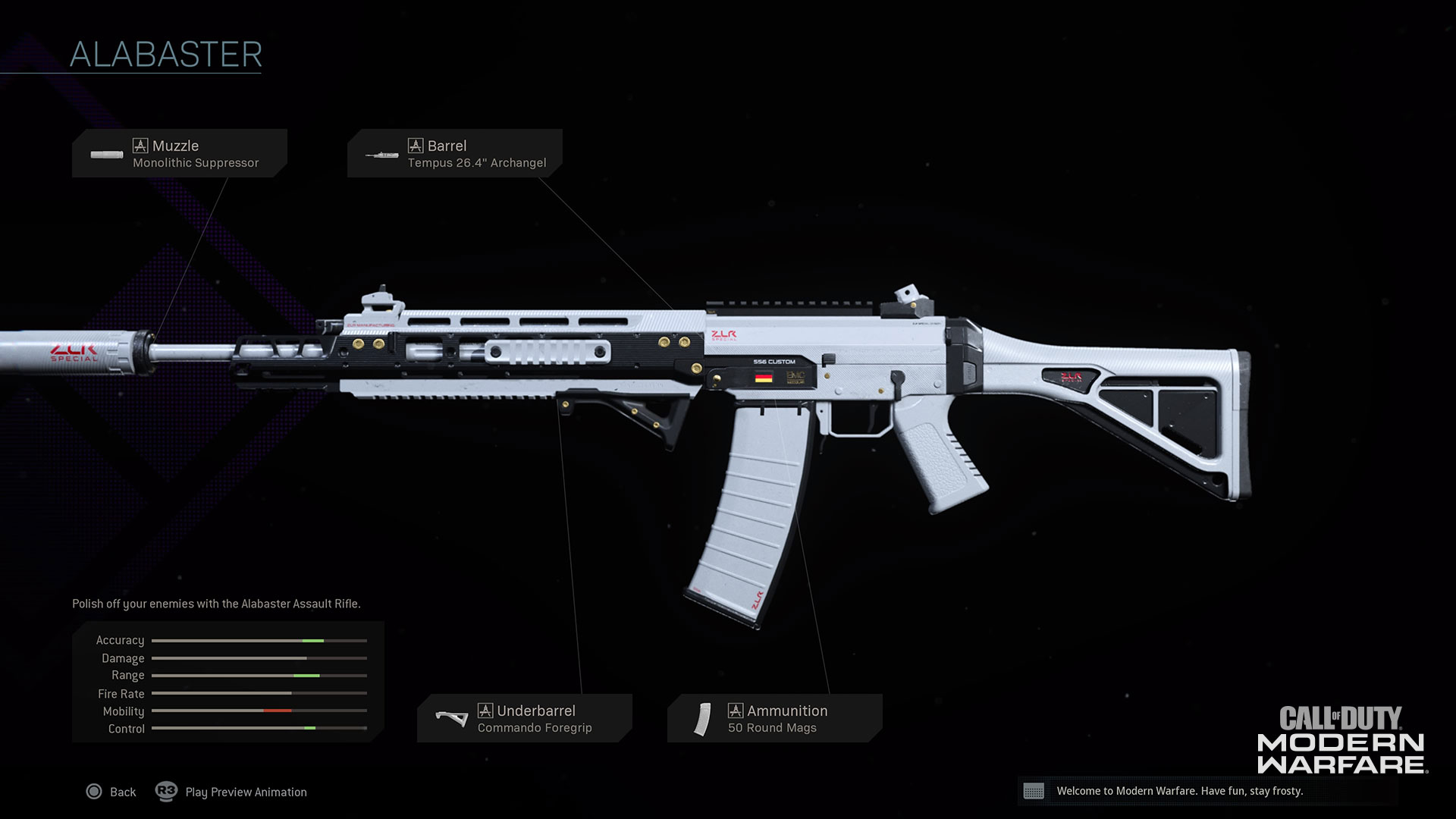 Speaking of Plunder: the SERE Kit: Plunder Player Store Bundle is built for those ready to hustle for cash across Verdansk, as it comes with two blueprints – the Alabaster assault rifle and the White Light sniper rifle – that would work great in a Plunder loadout. Fun fact: the calling card in this pack, and other SERE Kits, is a recommended loadout when using the two weapons in the pack.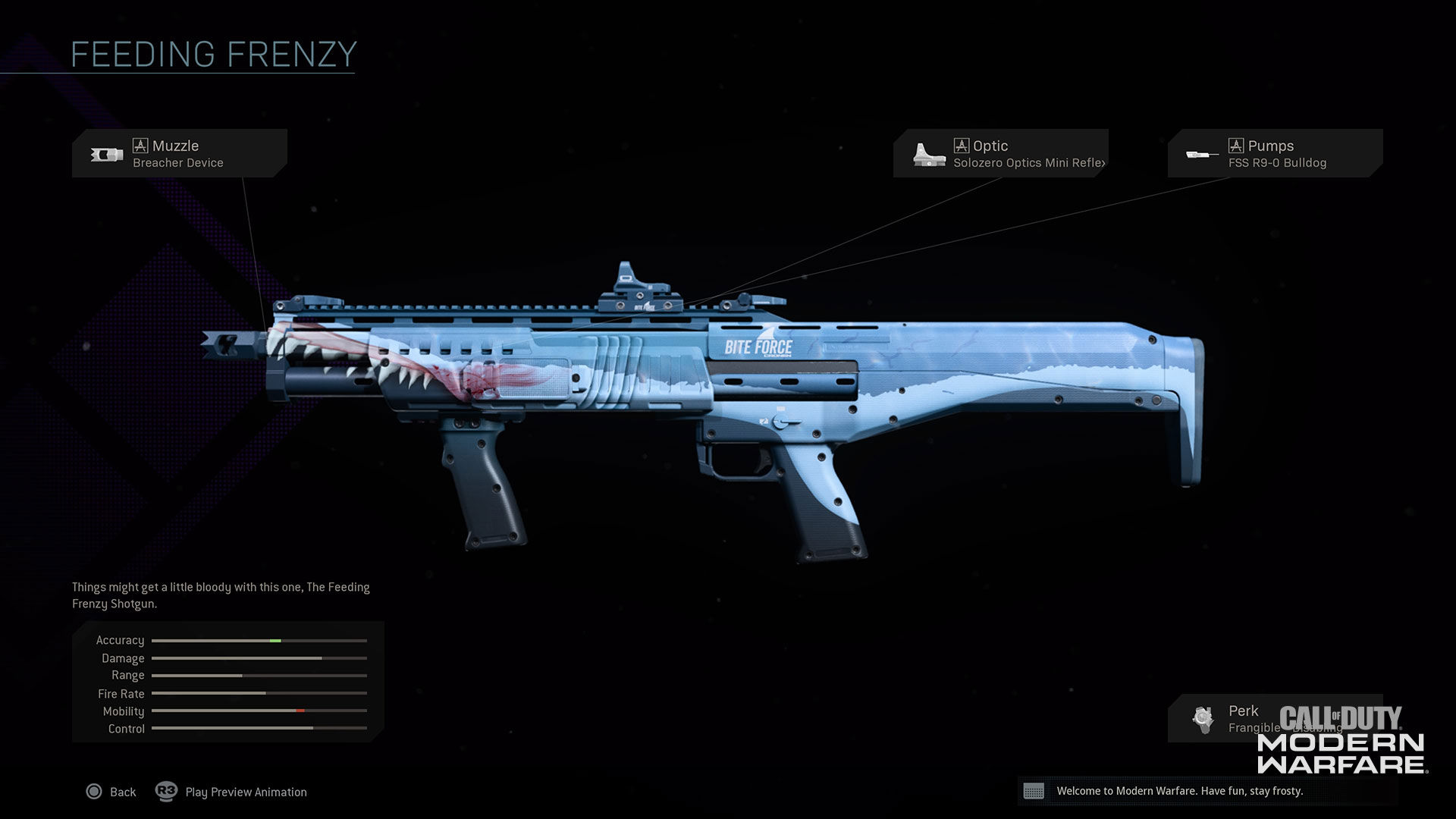 Rather sink your teeth into the enemy team regardless of game mode? Pick up the 'Blood in the Water' bundle and dive into your next match with the Epic Feeding Frenzy Shotgun blueprint.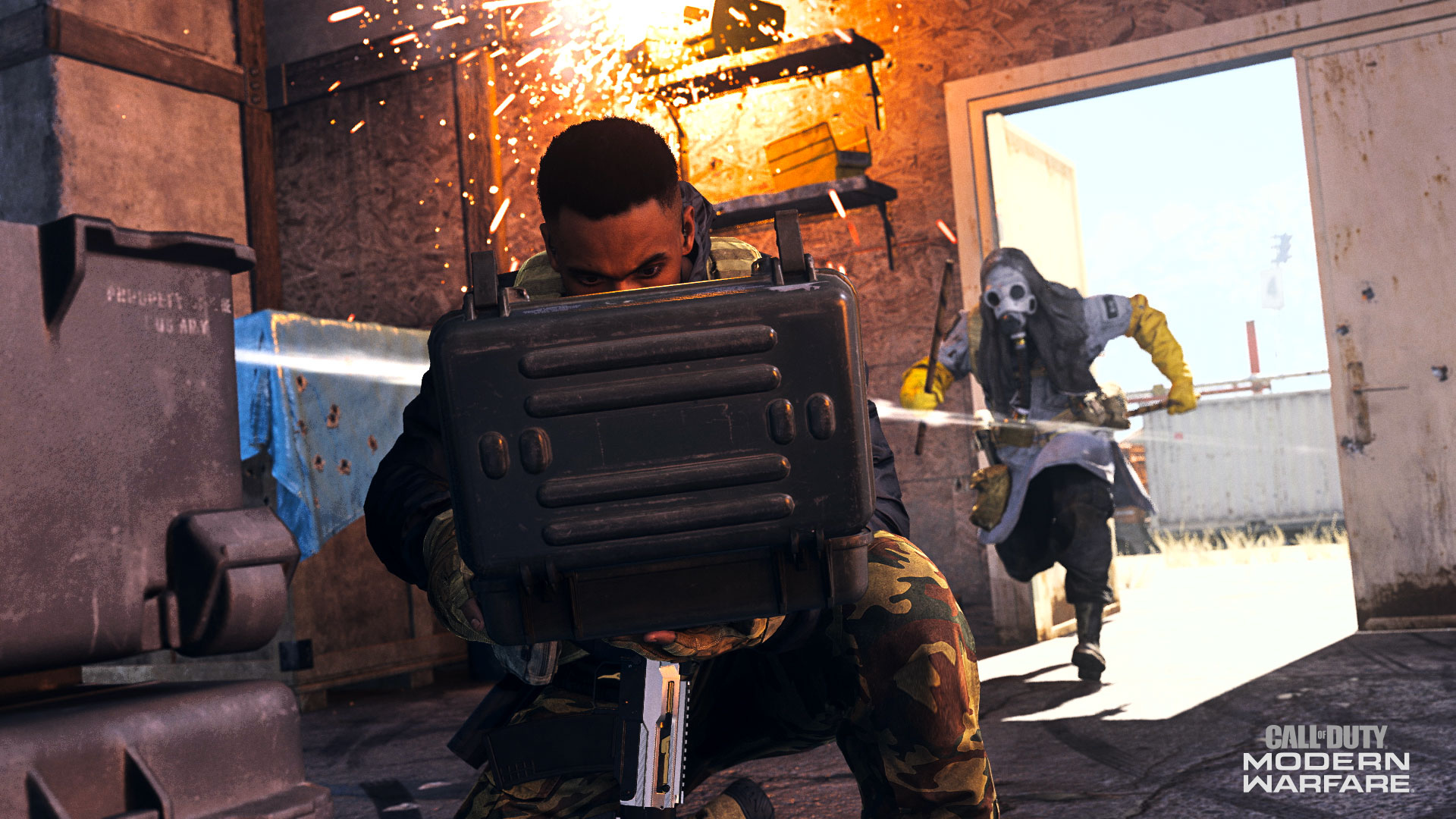 That shotgun could come in handy for clearing bomb sites at point-blank range within the Bomb Plant Moshpit, the new playlist this week in Modern Warfare. Whether you choose to play your life count in Search & Destroy or go all-out on offense or defense in Demolition, this playlist can be a blast for those who love bomb-based game modes.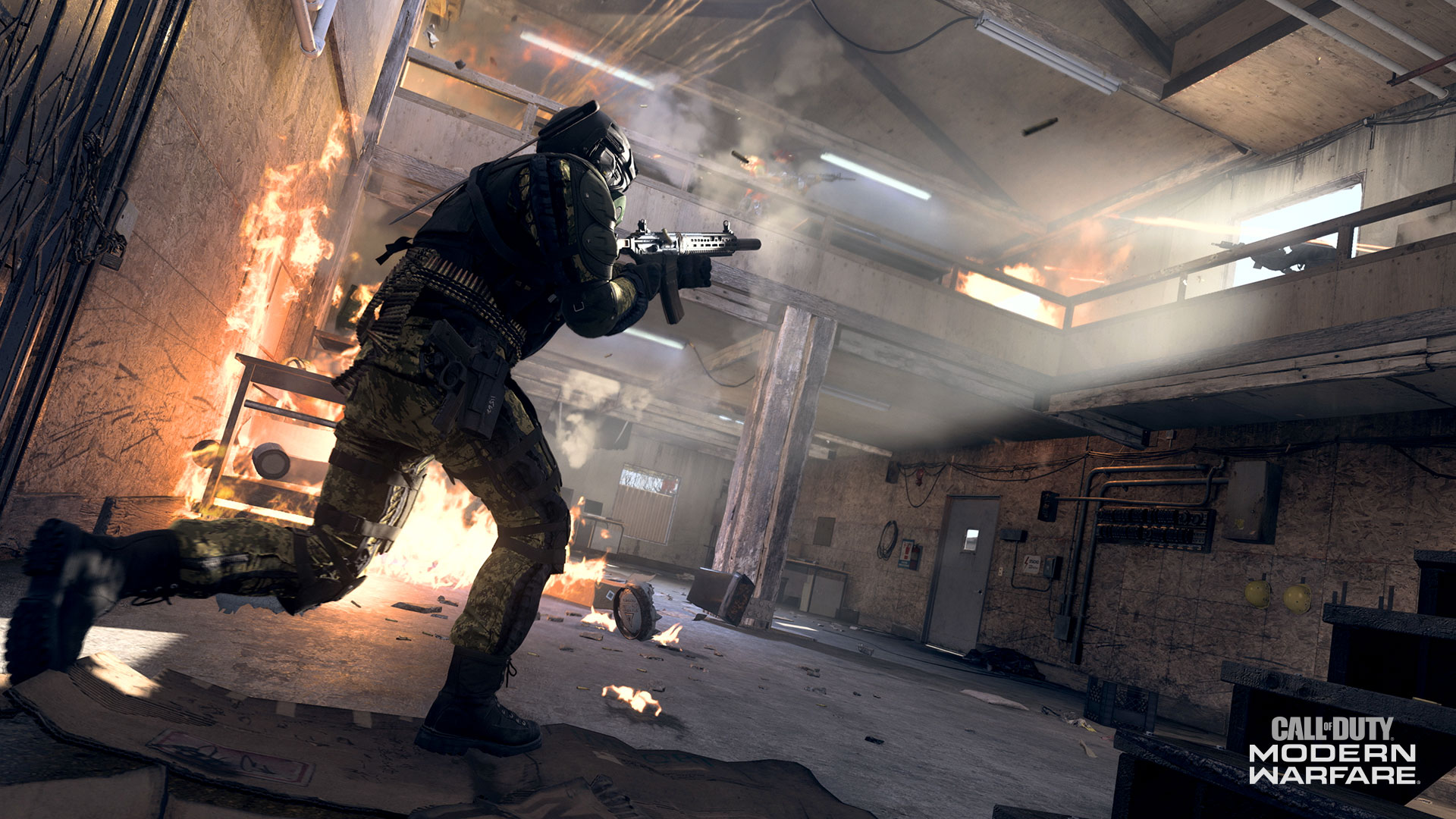 Realism Gun Game features blueprint weapons to cycle through as you only have yourself and your senses to rely on for survival and, hopefully, victory. Other Multiplayer playlists include the continuation of standard Ground War and the return of Dirty Old Houseboat (Rust, Shipment, and Shoot House 24/7).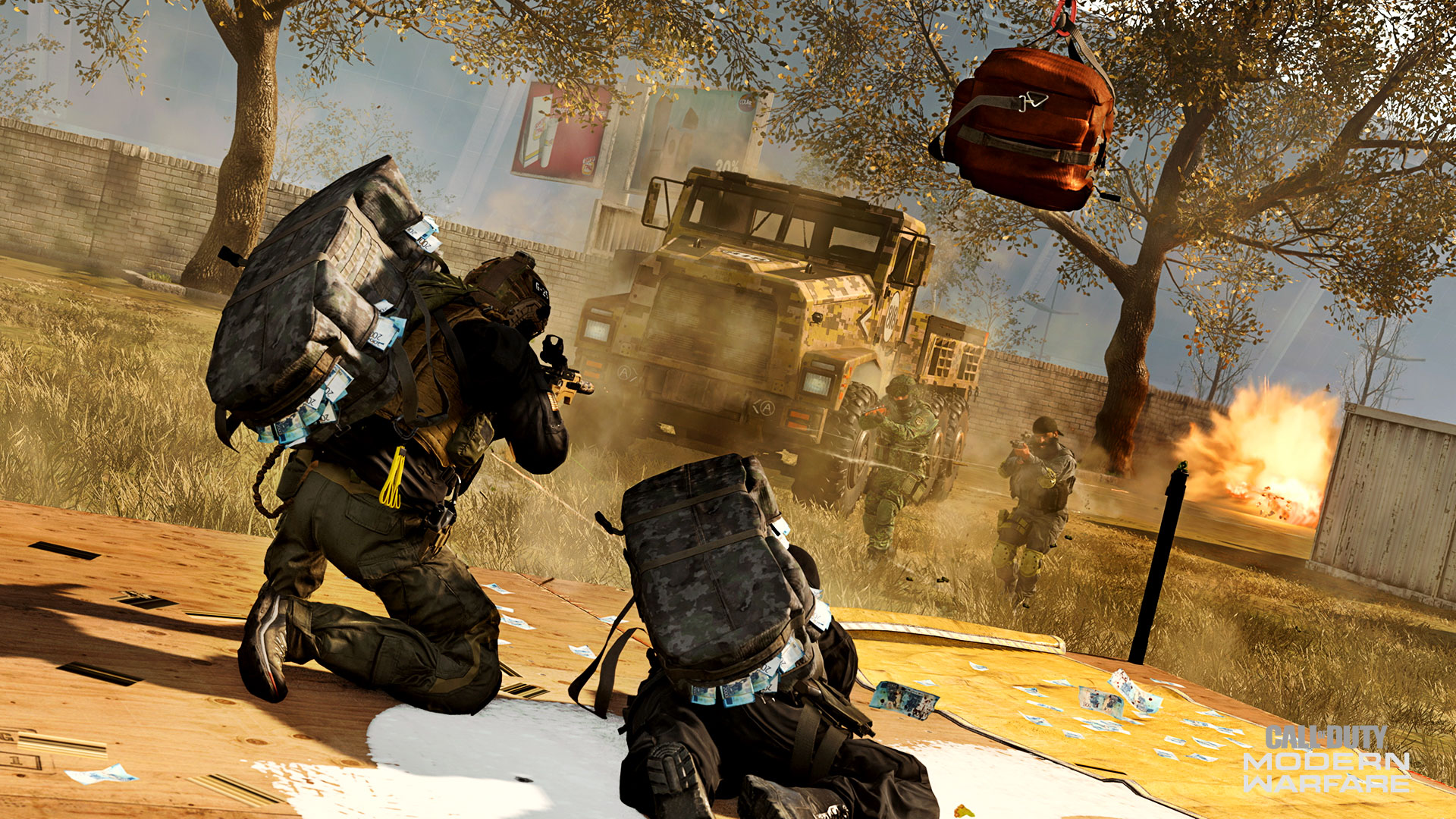 Get your fix of Warzone modes this week with Battle Royale Solos, Duos, Trios, and, of course, 200-player Quads. Those who love Plunder/Blood Money can play that mode this week with their Quad.
#LiveFromWarzone
Tune into tournaments, streams, and more this week coming to you #LiveFromWarzone. Get with Teepee for the Doritos Disruptor Series: Teep's Trials on Thursday July 7 on Twitch. Or watch a double dose of the Navy MWR esports event on July 10 and 11 on Twitch. Play with the community in UK during Warzone community nights. Tune in Friday night at 7PM BST (11AM PT) to watch Stream One or Stream Two both on Twitch. Keep an eye on @CallofDuty on Twitter for more news and updates to watch some of your favorites battle it out #LiveFromWarzone. 
Call of Duty®: Mobile
There are only a few days left in the latest Call of Duty: Mobile Season – Radioactive Agent. Finish this Season's Battle Pass, Missions, and more to earn rewards available for a limited time this Season. Plus, support vets with the Freedom Pack and a get a sneak peek at Call of Duty: Mobile's upcoming Multiplayer map.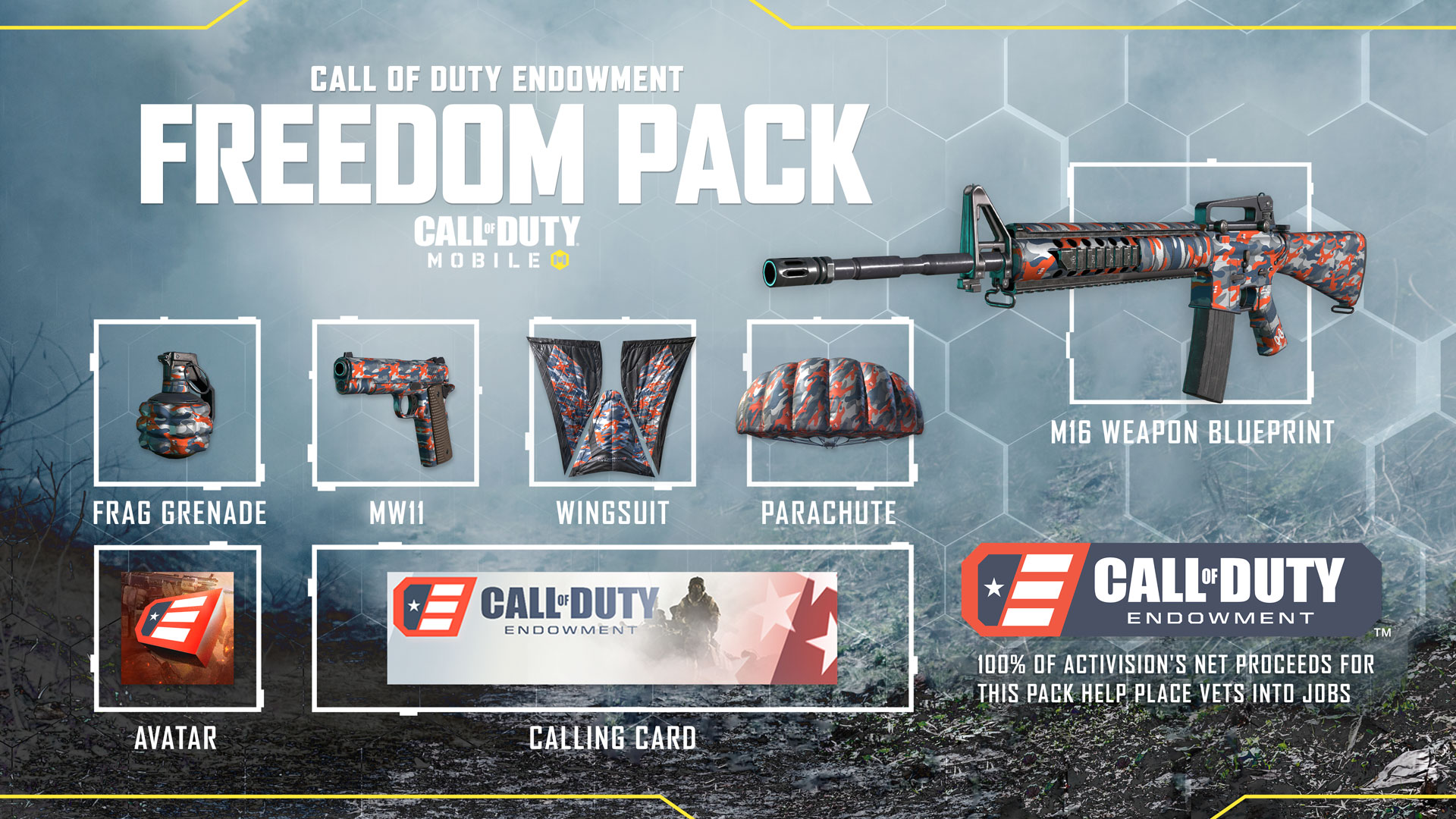 Support veterans by purchasing the CODE Freedom Pack, available now in Call of Duty: Mobile. Get more details by visiting the Games Blog. 100% of Activision net proceeds from the Freedom Pack will help place unemployed and underemployed veterans into high-quality jobs.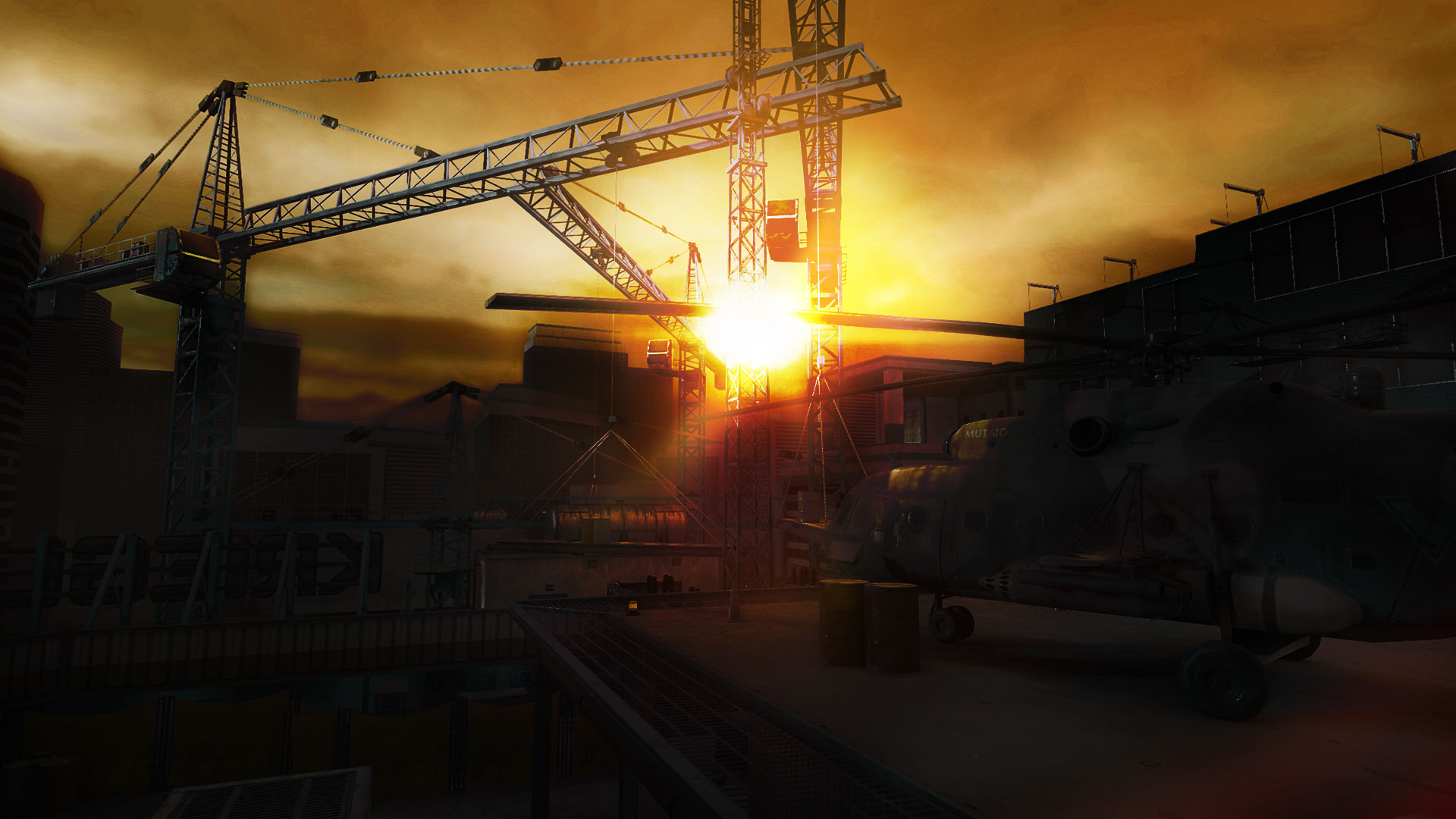 A new map is coming to Call of Duty: Mobile — a fan-favorite classic originally released in Call of Duty®: Modern Warfare® 2.  Get a look at the lay of the land on the Games Blog, so you can hit the ground running when it's live.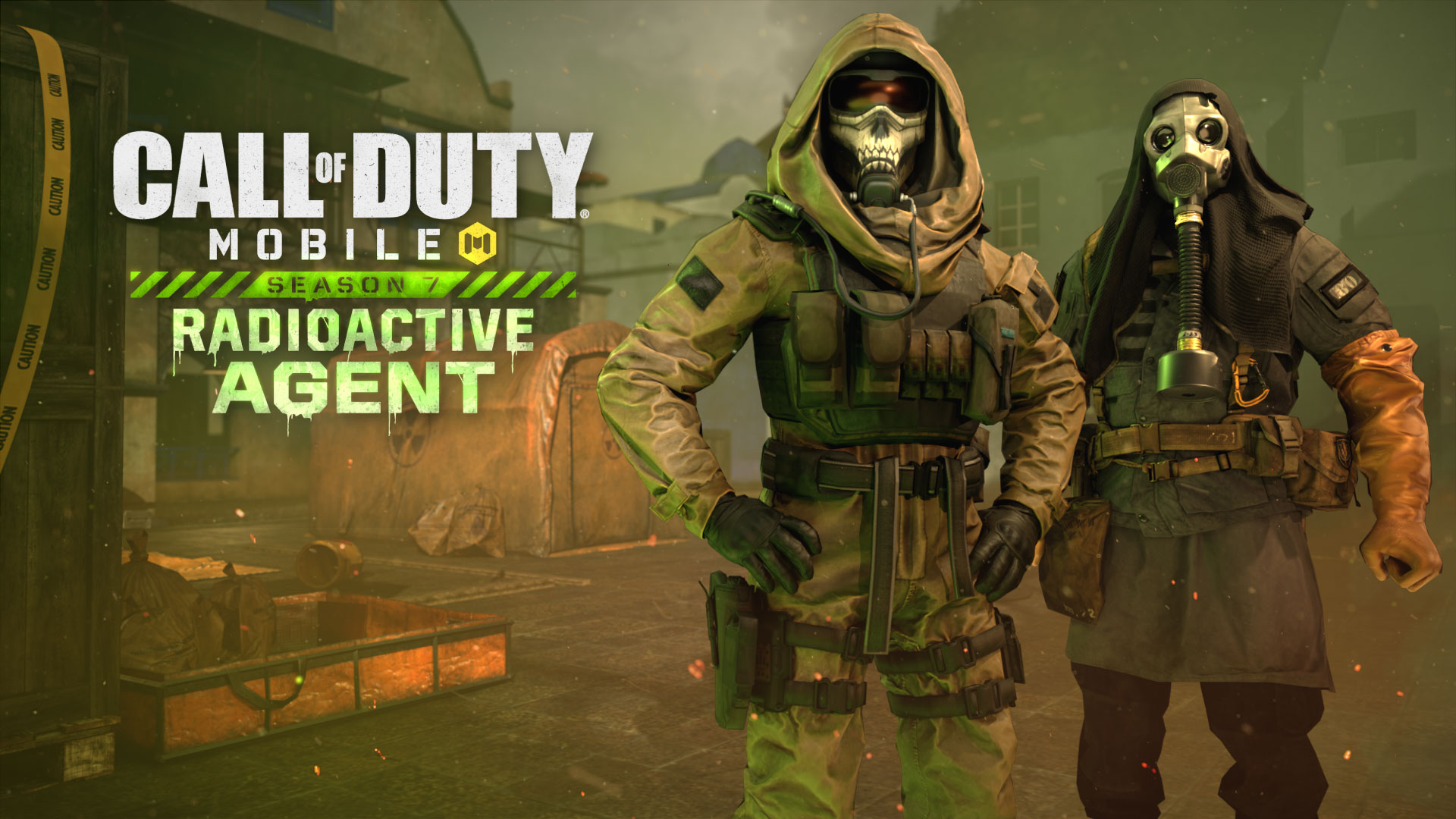 Complete Radioactive Agent's Seasonal Missions to earn the Chopper LMG, the M4 – Isometric, and more. In completing some of these Missions, you'll also earn some Battle Pass XP that can help finish up any tiers to snap up the Cluster Strike (Tier 14 – Free) or the AK117 – Barricade (Tier 30 – Premium).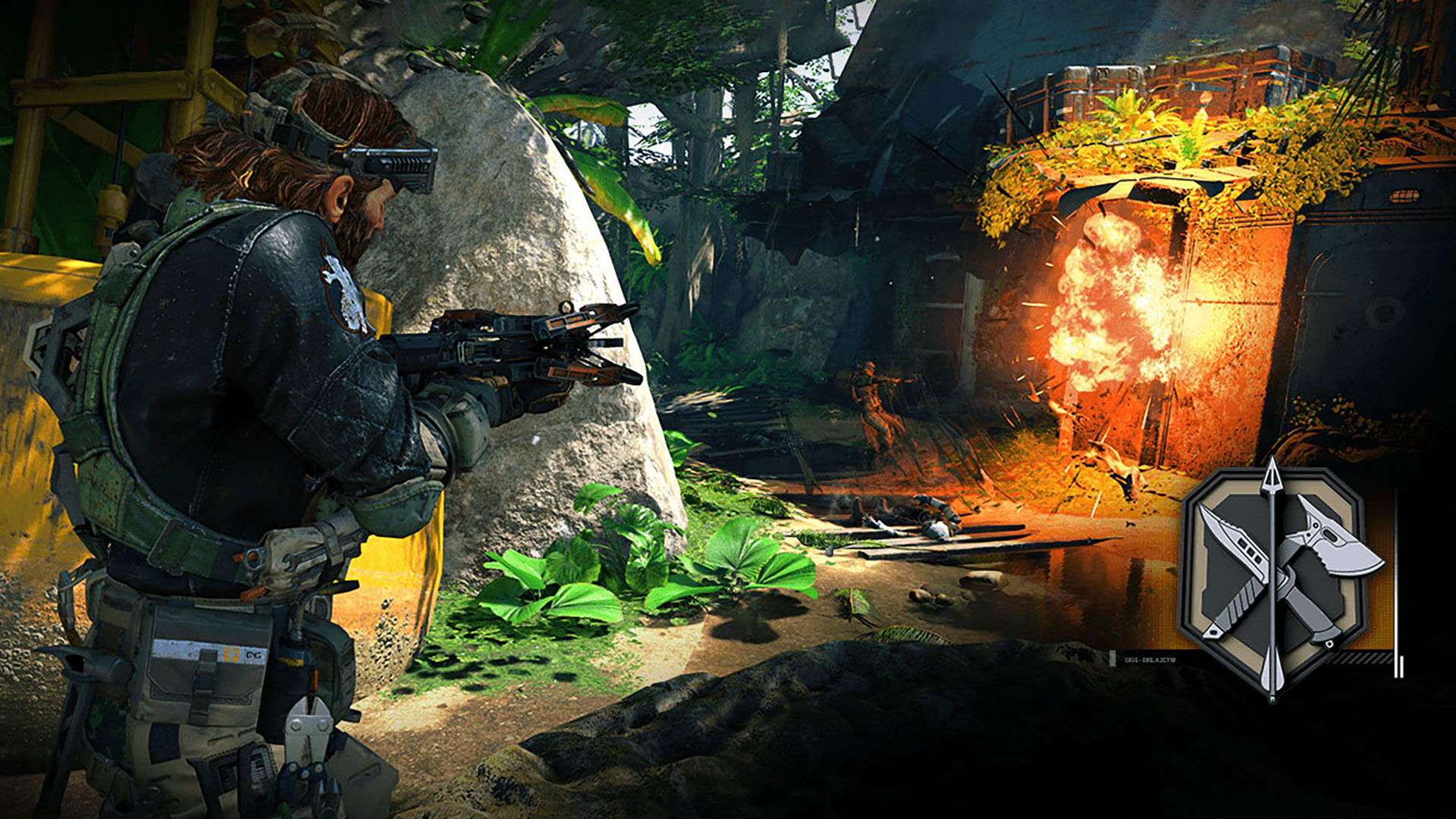 Around the Franchise: Call of Duty®: Black Ops 4
Treyarch's extended July Quad Feed continues in Black Ops 4 now through July 15, featuring Double XP, Double Weapon XP, Double Merits, and Double Nebulium Plasma for all players! And this week, take down your foes and secure the most points to claim victory in the fan-favorite party game Sticks & Stones. Avoid the Combat Axe lest you want your score to be reset to zero and use the lethal Axe to "humiliate" and bankrupt your opponents. Here's a preview of all this week's playlist updates in Black Ops 4:
· Multiplayer – 2XP Sticks and Stones, Nuketown, Barebones Moshpit, Bolt-Action Barebones Moshpit, Mercenary Deathmatch Moshpit
· Blackout – Hot and Heavy (Hot Pursuit and Heavy Metal Heroes), Alcatraz Portals Quads, Quads, Duos, Solos
· Zombies – Voyage of Despair
Tune into the Games Blog this week for a look at some of this Season's Battle Pass system blueprints and a special message from the Verdansk Travel and Tourism office including this summer's hottest Verdansk magazine – Iron Sights.
We'll see you online.
Articoli correlati: 
---
Call of Duty, cosa è in arrivo durante la settimana!
Gli articoli di questo sito sono stati realizzati utilizzando
Asus ROG G701