Aggiornamenti per la playlist, e importanti novità in arrivo (anche su Mobile)
WhatsApp
Aggiornamenti Playlist / Mobile – Altre novità sono in arrivo su Call of Duty, sia per la versione di Modern Warfare che per la battaglia reale di Warzone.
In particolare, grazie alla recente patch del 28 Luglio abbiamo visto l'aggiunta in Modern Warfare delle playlist Shipment 24/7 e Shoot House 24/7, mentre nella modalità Warzone si è assistito al ritorno della celebre Plunder: Blood Money Trios (mentre è stata rimossa Plunder Quads) con questi aggiornamenti.
Da non perdere la modalità Deathmatch Domination, che va ad unire le principali caratteristiche di entrambe le mode per delle sfide in cui, oltre all'eliminazione degli avversari dovremo anche preoccuparci di portare a termine gli obiettivi che ci verranno affidati a inizio partita.
Queste non sono tuttavia le uniche importanti notizie che riguardano Call of Duty, considerato che durante la settimana, ed in particolar modo nel weekend, assisteremo a svariate aggiunte che riguarderanno sia le versioni console/PC del gioco, sia anche quella invece dedicata al Mobile.
Per l'ultima versione citata, sono in arrivo i "Days of Summer", ovvero le giornate estive dell'evento che introdurrà, oltre al resto, anche la nuova skin Purifier H20.
Per conquistare questo oggetto singolare, dovremo prima completare una serie di sfide che, in particolare, ci chiederanno di giocare 3 o 10 partite in Juggernaut, di restare online per 15>60 minuti su Call of Duty, di giocare 3 partite in modalità Gunfight o di giocare 5 partite in modalità Kill Confirmed.
Ecco la lista completa:
Play 3 Juggernaut Matches   
Play 10 Juggernaut Matches   
Select the Highrise map in MP-Featured and Kill 15 Enemies on it  
Select the Highrise map in MP-Featured and Play 5 MP Matches with Friends on it  
Kill 30 Enemies in Juggernaut Matches   
Stay Online for 15 min in total   
Stay Online for 30 min in total   
Stay Online for 45 min in total   
Stay Online for 60 min in total   
Play 3 Gunfight Matches 
Send 5 XP cards to Friends   
Play 5 Kill Confirmed Matches
Gli aggiornamenti playlist di Activision
Modern Warfare

Gunfight (no Blueprints)

Gunfight 3v3 – Knives Only

Deathmatch Domination and Drop Zone

Shipment 24/7

Shoot House 24/7

Warzone

Removes Plunder Quads 

Adds Plunder: Blood Money Trios
The Lead: Modern Warfare®
Need some XP or looking to finish off your Battle Pass system tiers? This weekend gets a boost to both during Infinity Ward's Triple Feed – Double XP, Double Weapon XP, and Double Battle Pass system tier progression for all. Battle in close quarters in the Shoot House 24/7 or the Shipment 24/7 playlist, get your objective fix in the Deathmatch Domination + Drop Zone playlist, and be the Juggernaut in the Warzone™ limited time mode Juggernaut Royale Quads, available this weekend.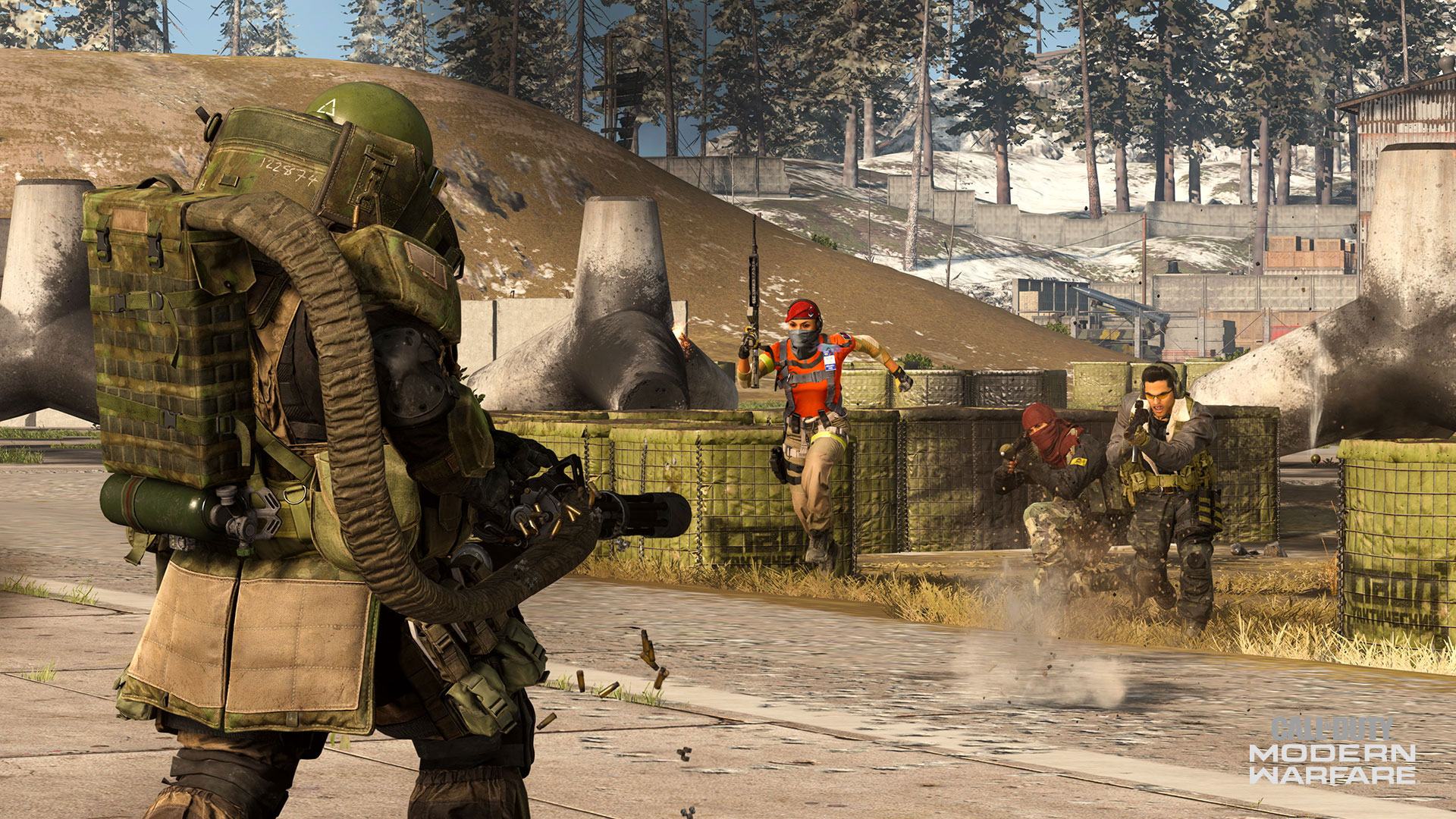 This weekend, be a beast on the battlefield when you capture the Juggernaut in Juggernaut Royale. The suit's location will appear on the Tac-Map for everyone, so be prepared for a fight in order to claim it for your squad. If you have to go up against this behemoth, bring LMGs and free-fire launchers to take the Juggernaut down.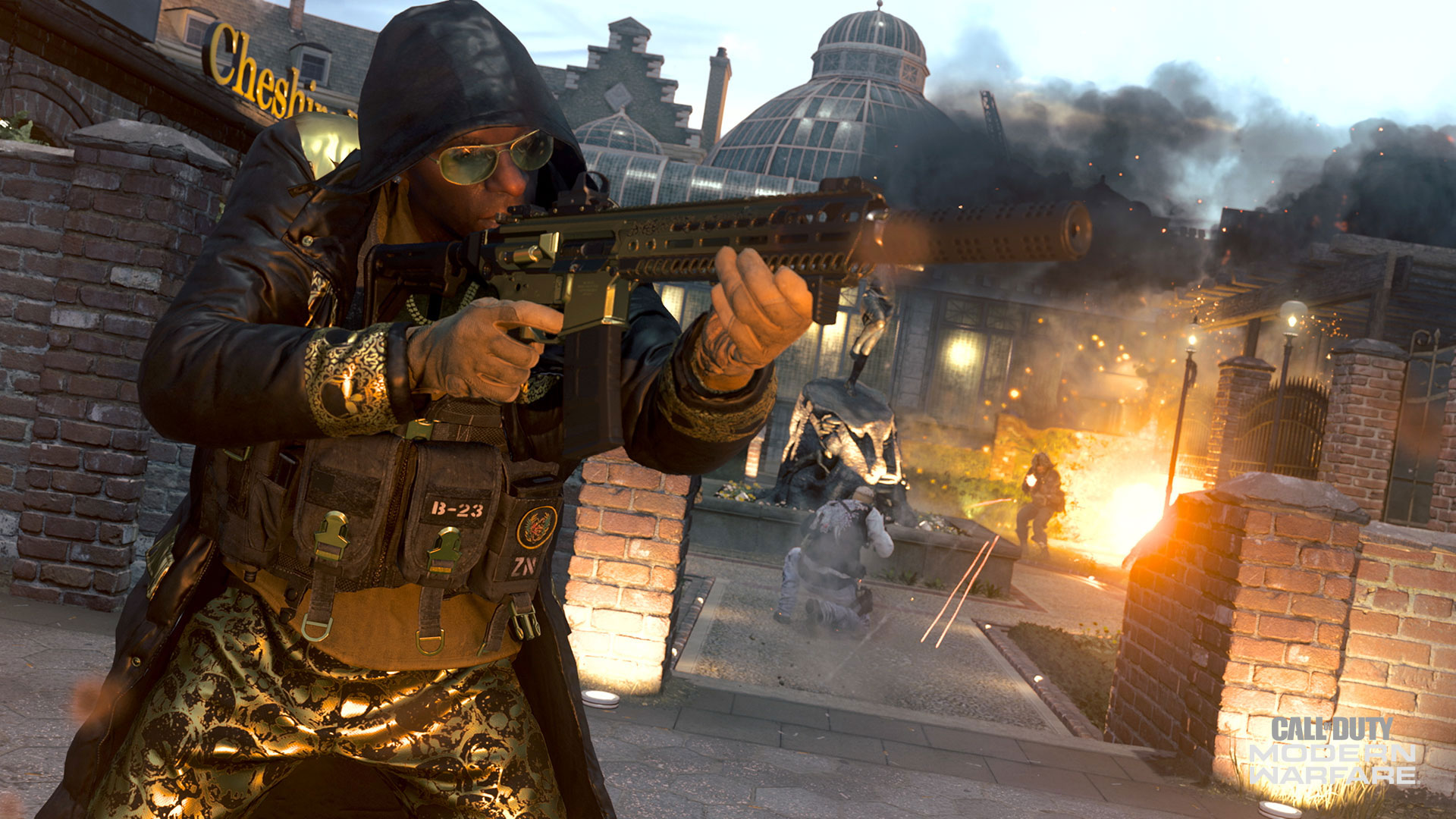 Be an 'Icon' on the battlefield with the new skin in the 'Zane: Golden Idol' bundle. The theme of gold highlights all 10 items in the bundle including two Legendary blueprints – the King's Highway assault rifle and the High Plains Drifter handgun. Pair them in a single loadout and hit your foes with a deadly Midas touch.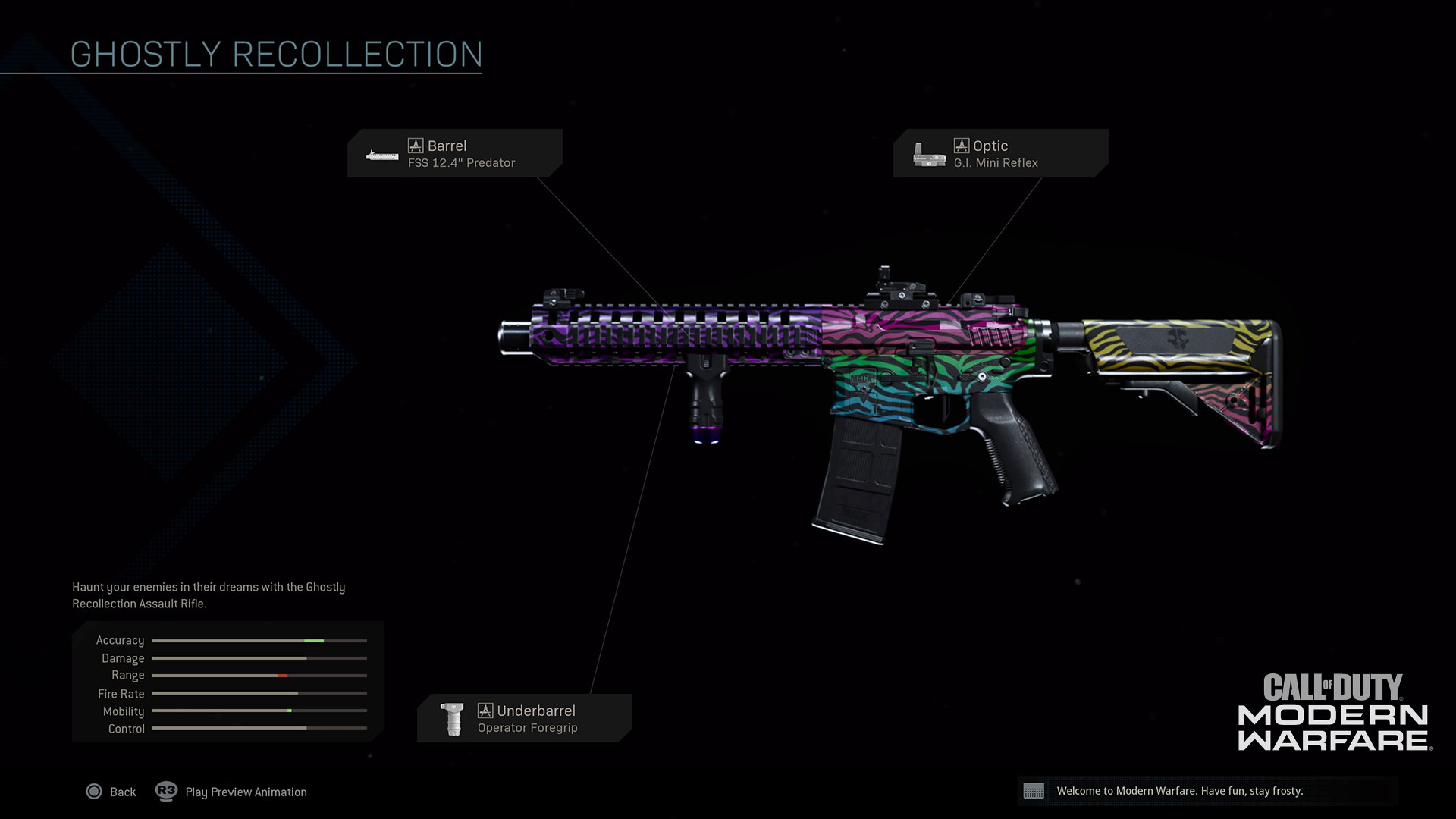 Show up with a glow up in your next firefight with the colorful Ghostly Recollection Rare blueprint. Further personalize your Identity with the bright 'Interstellar Dreams' calling card and 'Worlds Apart' animated emblem included in the 'Spectrum' bundle.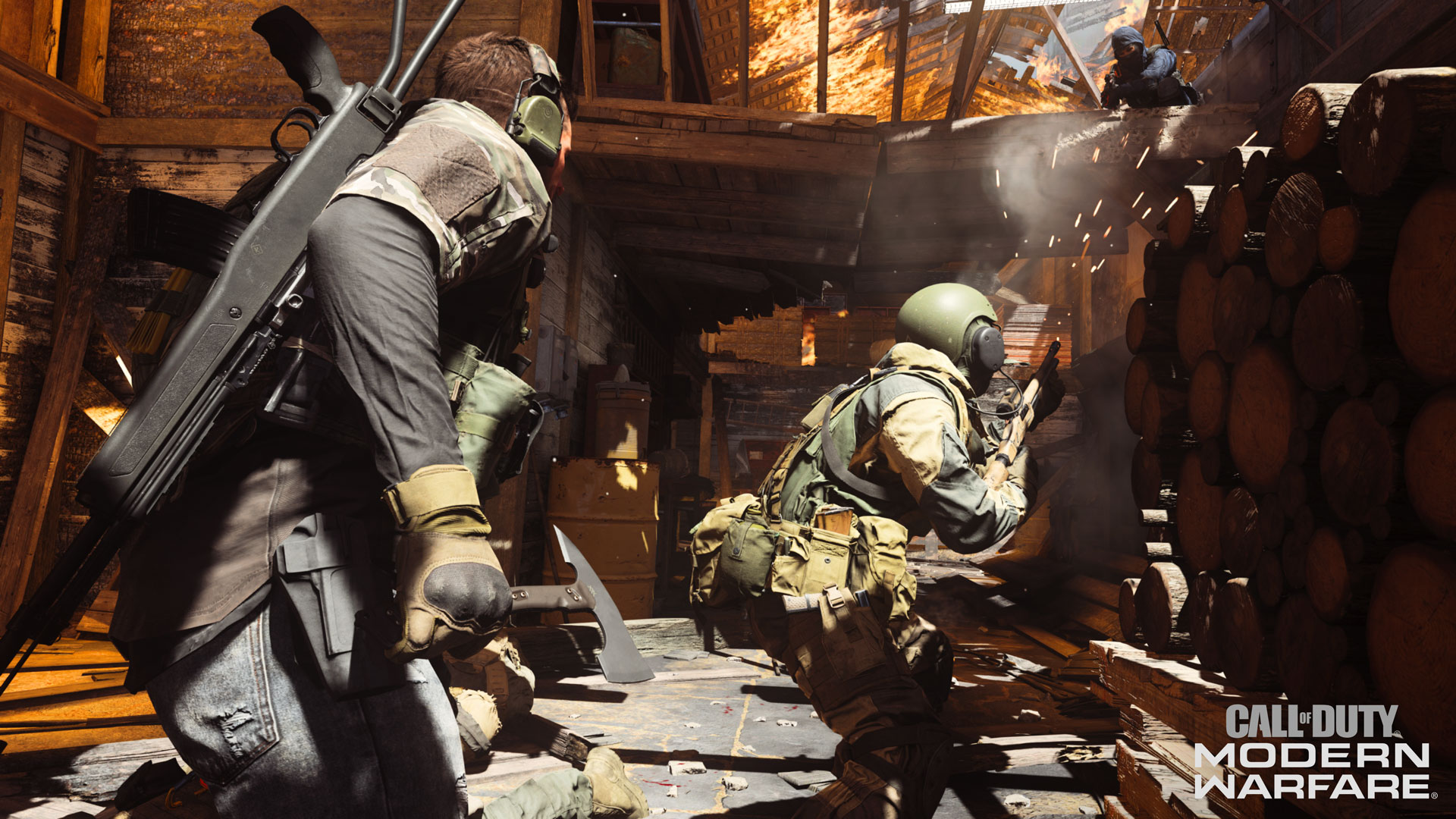 Get a one two punch in the Deathmatch Domination and Drop Zone playlist. In Deathmatch Domination, TDM gets an objective twist. Capture and hold objectives and get kills to earn score for your team. You'll need more points than traditional Dom to claim victory, but in this mode objective players and slayers directly up your squad's score. In Drop Zone, if you want Killstreaks, you'll have to hold the objective while fighting off the other time. Collect those inbound Care Packages and use streaks to neutralize the other team.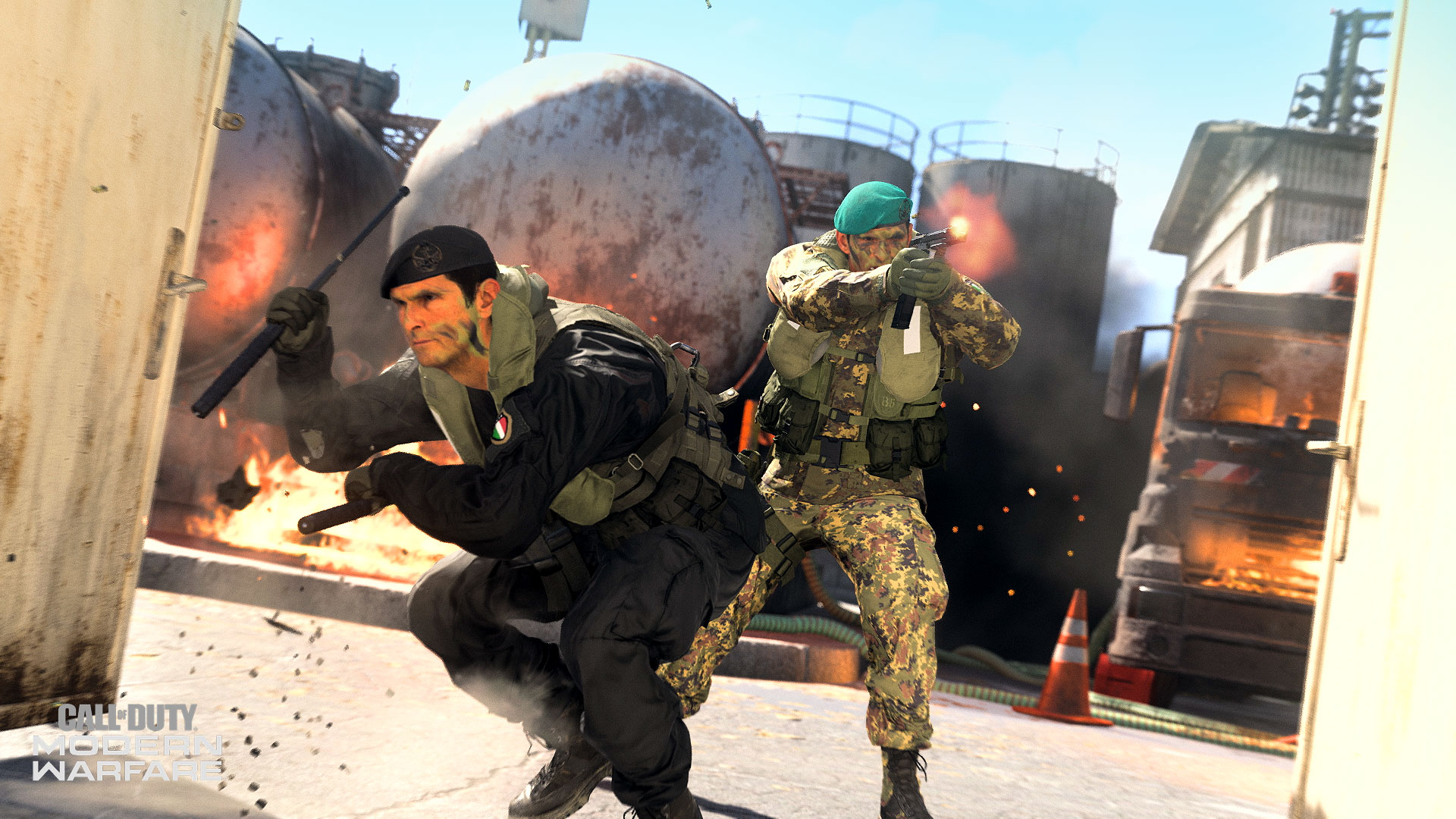 Two fan-favorite maps get their own playlist this week – Shoot House and Shipment. Jump into either 24/7 playlist to help you rank up or finish off trickier ribbon challenges, you may have left this Season. In Warzone, alongside Juggernaut Royale Quads players can fight to ride the exfil plane in Battle Royale Solos, Duos, Trios, and Quads. Blood Money Trios return this week to help you capitalize on your eliminations; secure the bag and the W.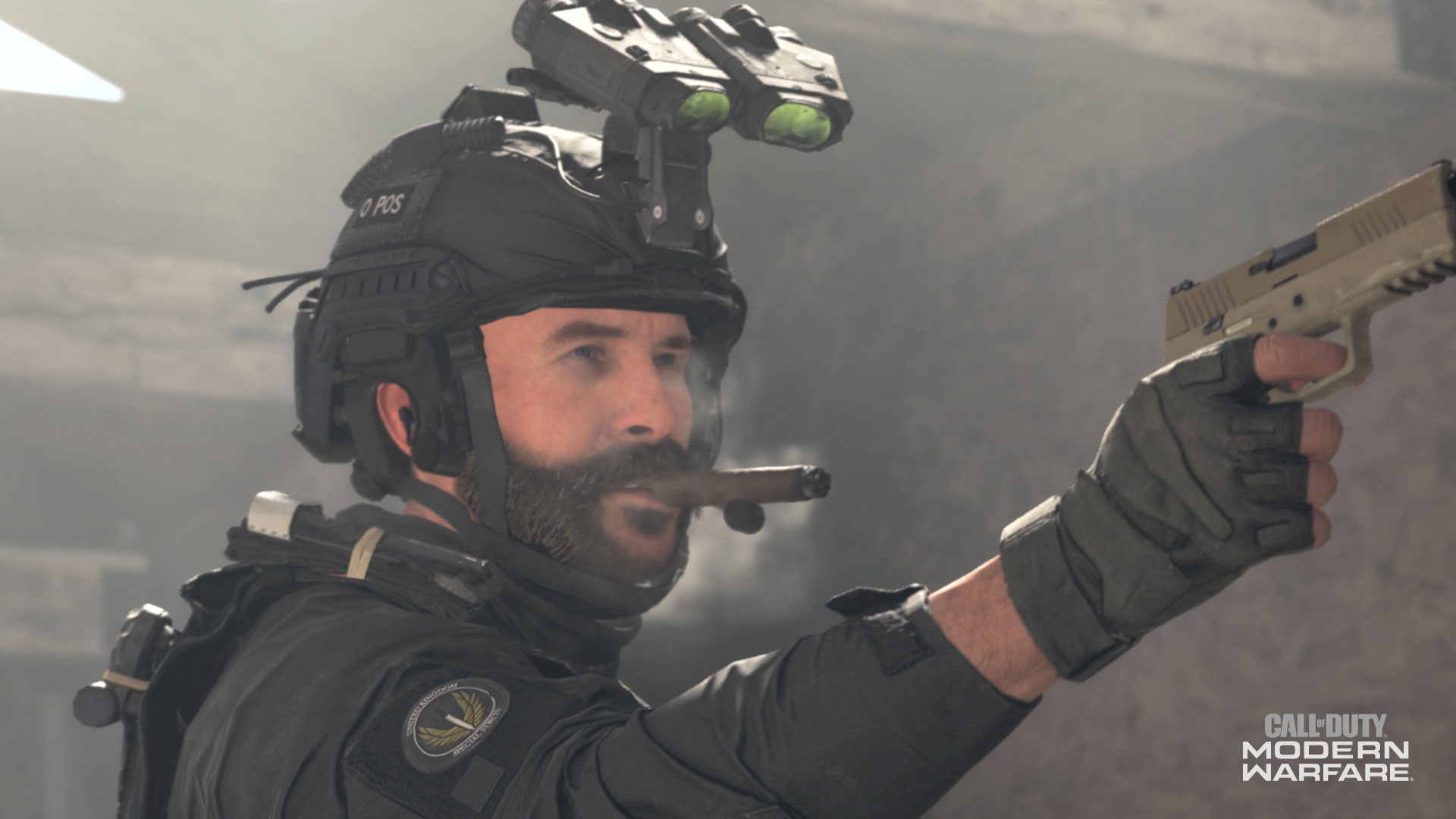 Double up all weekend long with a Triple Feed – Double XP, Double Weapon XP AND Double Battle Pass system tier progression earn rate! This weekend is the perfect time to reach max rank for the Season, finish off tiers to unlock Captain Price's 'Nightfall' skin, and level up the Fennec to create the ultimate Gunsmith configuration. The Triple Feed starts on July 31 at 10AM PT to August 3 at 10AM PT.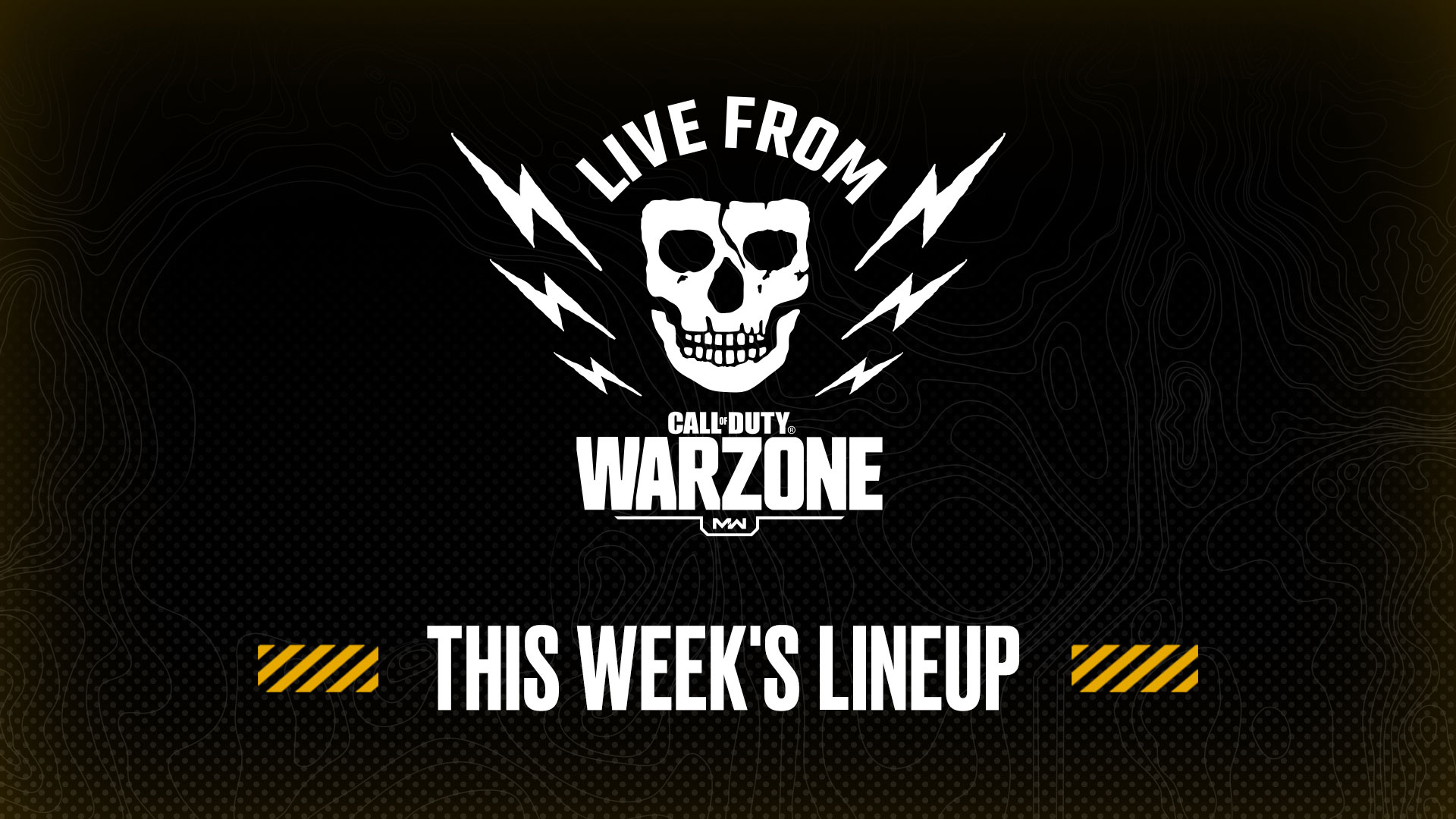 #LiveFromWarzone
Another week of events from Verdansk is available for all streaming #LiveFromWarzone. 
TeeP Trials return on July 28, tune in on Twitch to watch TeeP fight for survival in Warzone Duos. Then get another round of the MFAM Gauntlet with NickMercs on July 29.
Want to see more action from Warzone? Follow @CallofDuty for up-to-date streaming times and check out some of the best plays from the community in #CODTOPPlays.
Call of Duty®: Mobile
The Forge turns up the heat and kicks off Days of Summer featuring a splash of goods all players can earn. Also, this week players can earn a new Operator skill to slice down the opposition.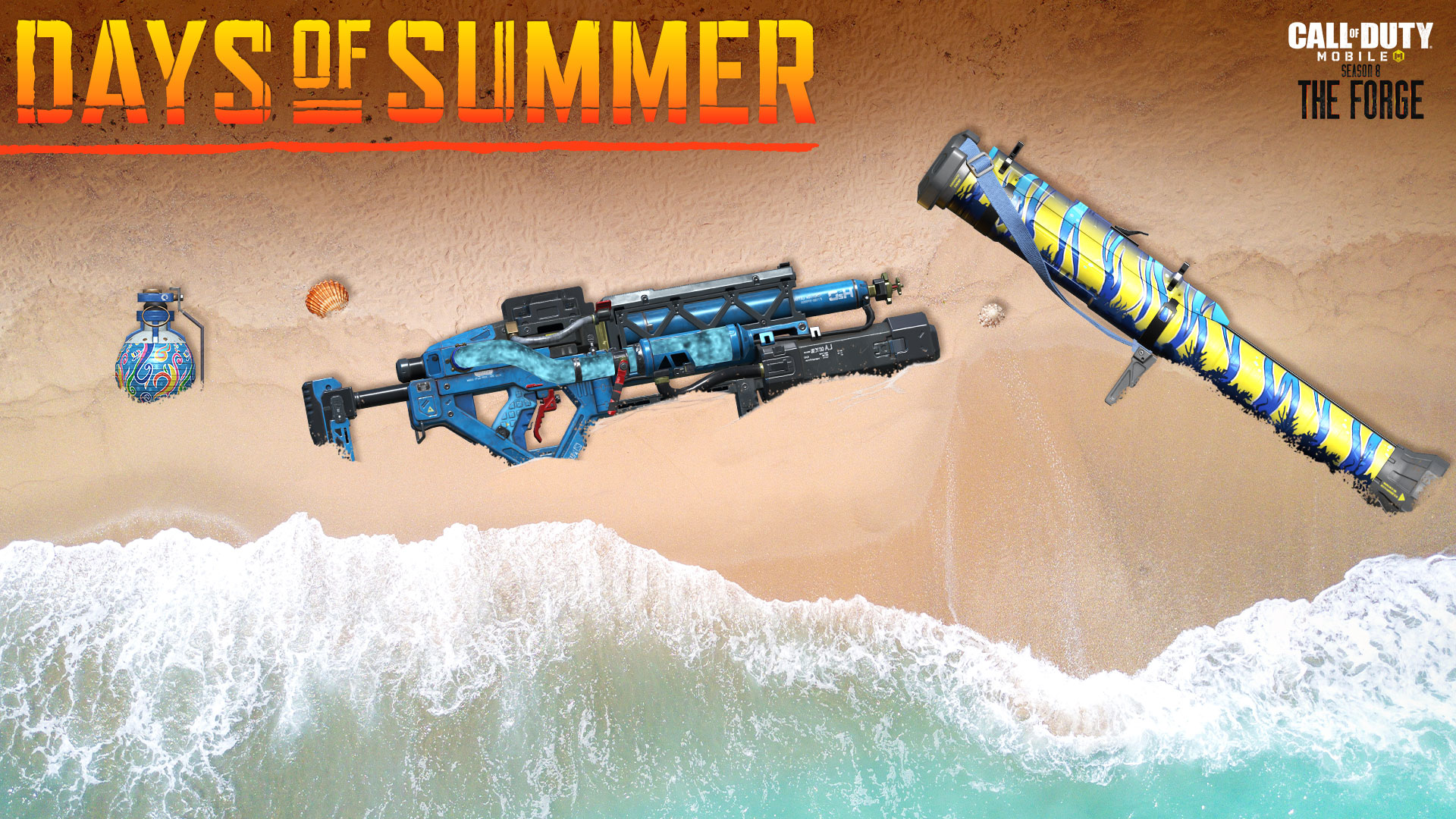 Kick back, but don't quite relax; Days of Summer is here! This limited time event features a host of earnable rewards with the top prize of the Purifier – H20. A deadly super soaker that douses your enemies in water, instead of flames. Days of Summer starts on July 28 PT, head in-game to view all the themed goods you can get for the summer.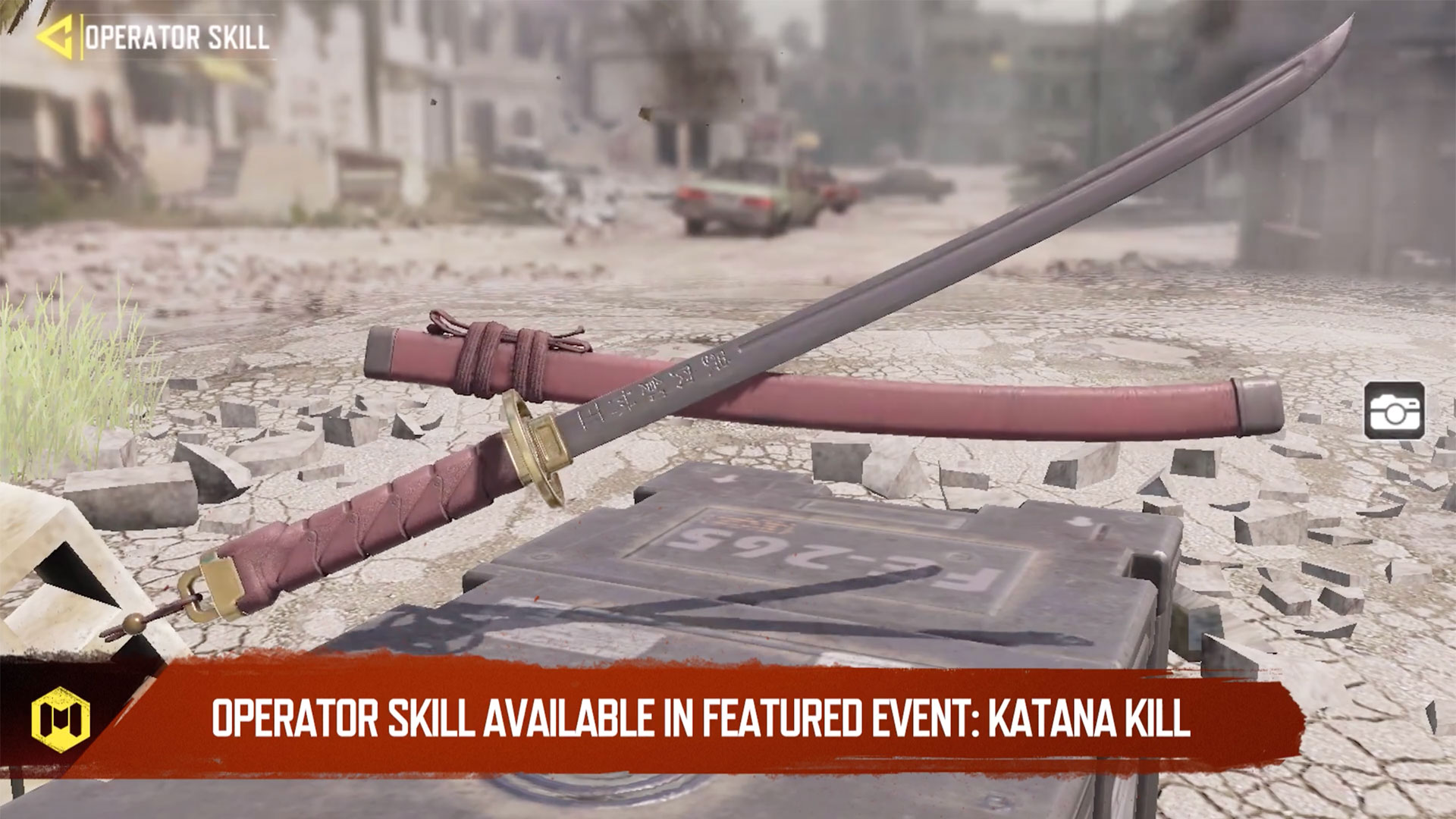 The Katana comes to Call of Duty: Mobile, in the form of an Operator Skill all players can earn, free. Similar to Spectre in Black Ops 4, this lethal blade shifts players to third-person perspective, so they can dish out 360 destruction. Earn the Operator Skill in the limited time Katana Kill Challenge starting on July 30 PT and check the Games Blog for tips on cutting down the enemy.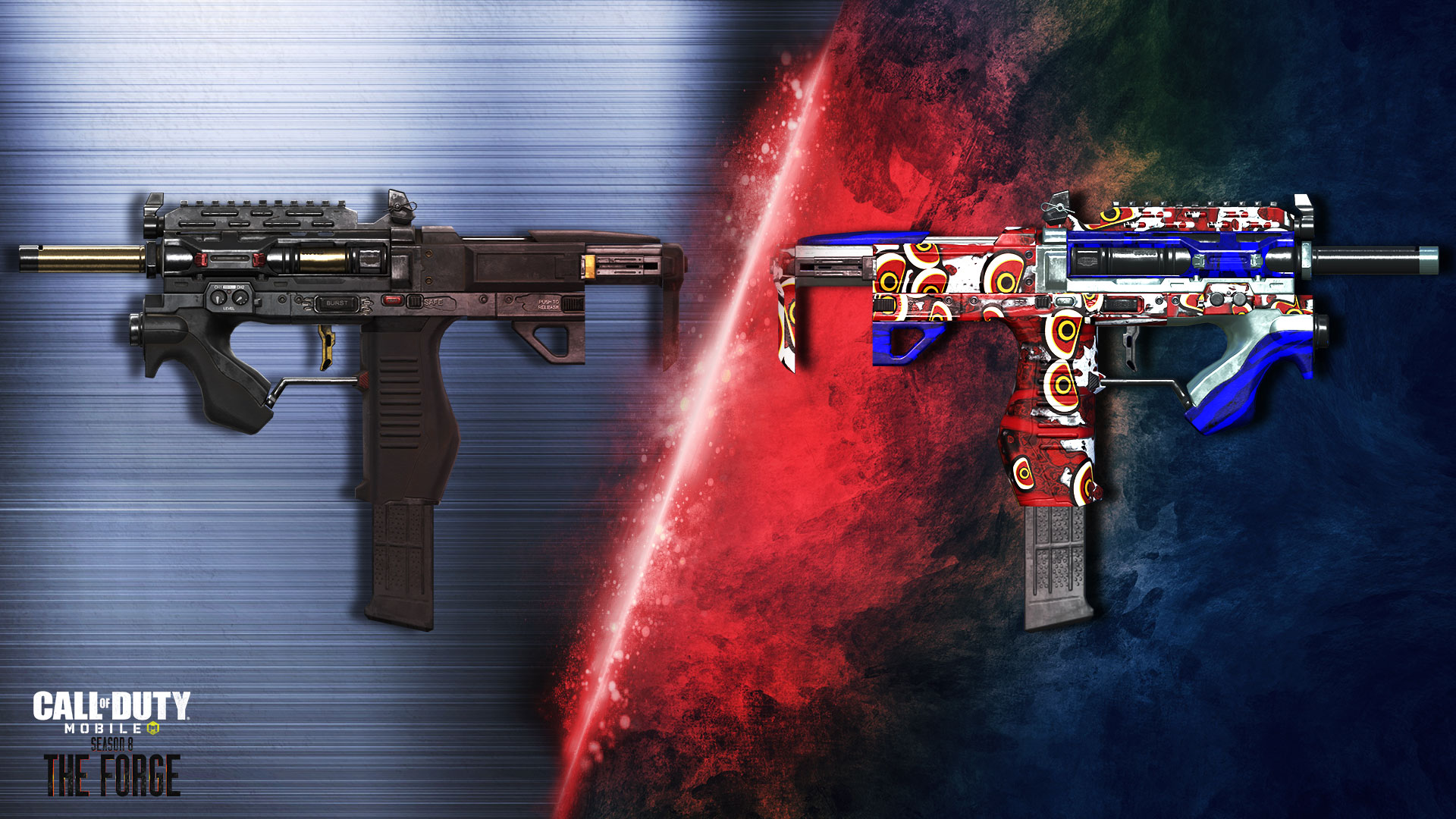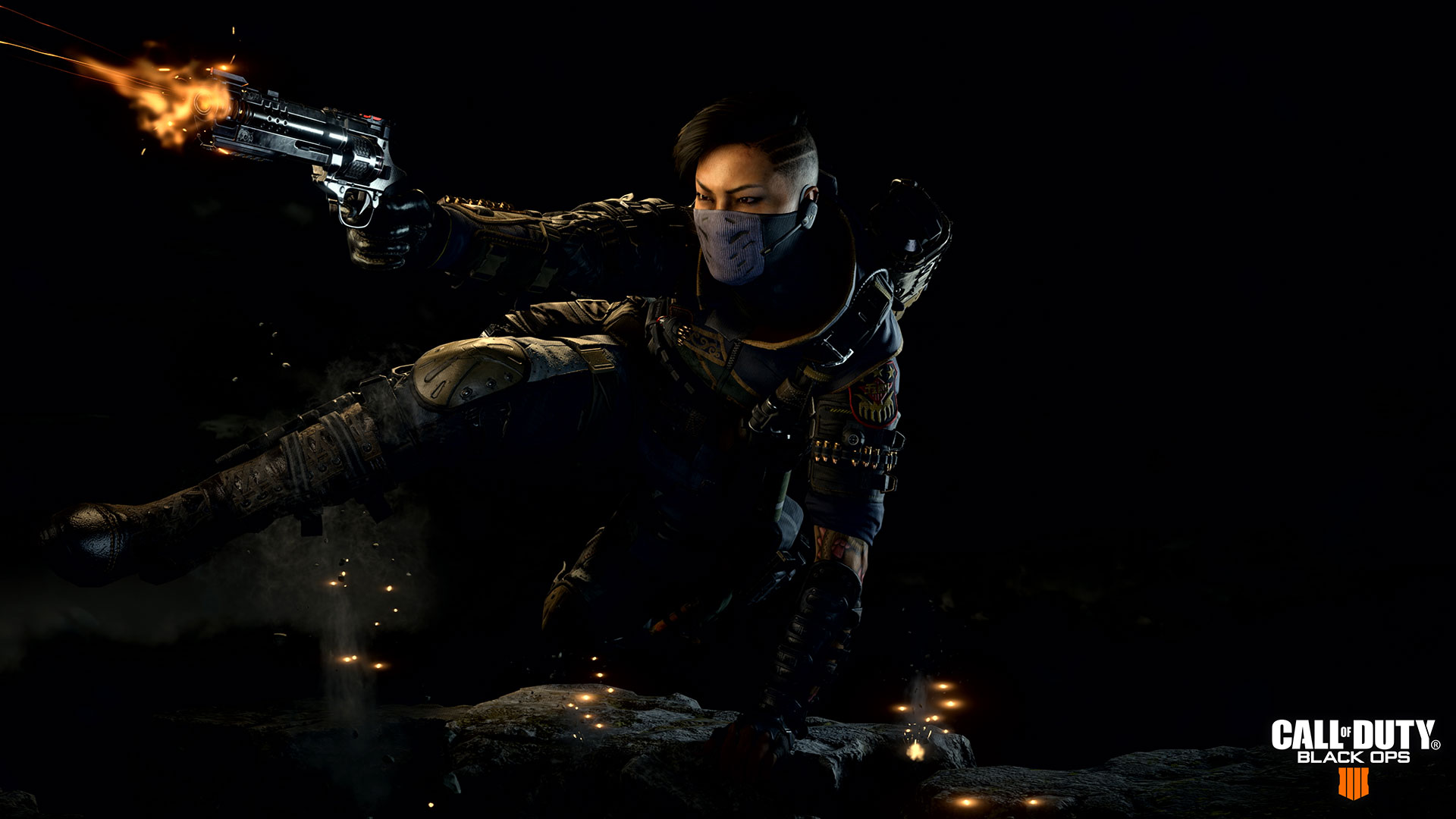 Around the Franchise: Call of Duty®: Black Ops 4
Double XP and Double Weapon XP in Multiplayer and Zombies continue this week until July 30! Also joining the Featured Playlist rotation this week is 2XP One in the Chamber. Pick your targets and don't waste ammo in this fan-favorite party mode, live on July 28 with Double XP all week long.
Here's a look at all of this week's Featured Playlists starting on July 28:
· Multiplayer – 2XP One in the Chamber, Nuketown, Barebones Moshpit, Bolt-Action Barebones Moshpit, Mercenary Deathmatch Moshpit
· Blackout – Hot and Heavy (Hot Pursuit and Heavy Metal Heroes), Alcatraz Portals Quads, Quads, Duos, Solos
· Zombies – Blood of the Dead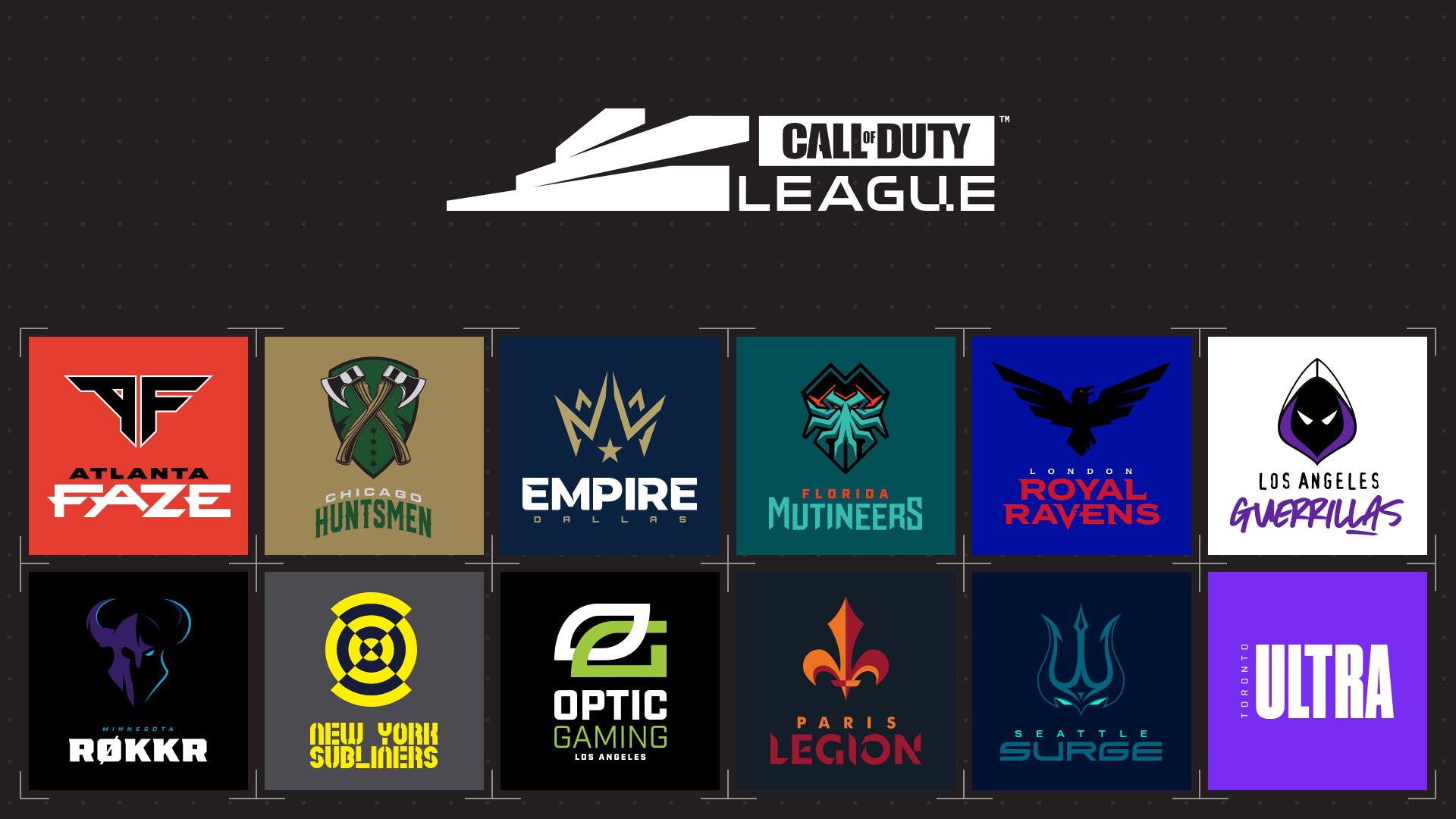 Call of Duty League™
The final standings are locked, the teams have been seeded, and the 2020 Call of Duty League Playoffs bracket is set! The Atlanta FaZe and Dallas Empire secured the coveted top two spots and will enjoy two-round byes in the Winners Bracket. On the other side of the coin, OpTic Gaming Los Angeles, Paris Legion, Seattle Surge, and Los Angeles Guerrilas will kick off their championship run in the Elimination Bracket. The 2020 Call of Duty League Playoffs begin on August 19 with a doubleheader and culminate during Championship Weekend on August 29-30.
In case you missed the Toronto Ultra Home Series, go here to watch the final event of the regular season and check out the After Action Report for a complete breakdown of what went down.
Finally, get the latest on the race for the 2020 Call of Duty League MVP, presented by ASTRO, with contender highlight features, and keep up to date on the latest CDL news on the website and on Twitter.
Check the Games Blog this week for a guide to Season Four Trials and help with finishing off some of this Season's Officer Challenges in the weekly Rank Up Report.
See you online.
Articoli correlati: 
---
Aggiornamenti per la playlist, e importanti novità in arrivo (anche su Mobile)
Gli articoli di questo sito sono stati realizzati utilizzando
Asus ROG G701