Ragni giganti, tema Halloween e Prowler? Tutti i leak e rumors recenti di Apex Legends!
WhatsApp
Potrebbe sembrare assurdo, ma secondo dei recenti leak e rumors, sembra che la fauna del King's Canyon sia in procinto di espandersi con l'arrivo di nuove creature mostruose.
Con la fine della Season 1 Wild Frontier e il lancio della successiva Battle Charge, in Apex Legends sono arrivati due tipi di creature sulla mappa, i Flyers e due Leviatani. Adesso è possibile interagire con essi, alcuni Flyers portano con loro delle death box contenente un bottino in base al colore (dagli elementi rari a quelli leggendari), altri sono ingabbiati.
I due Leviatani erano già presenti alla pubblicazione del gioco a febbraio, anche se erano fuori mappa e distanti, ora invece hanno preso il sopravvento e possono schiacciare letteralmente i giocatori che si trovano sotto le loro zampe.
Ragni giganti?
Il dataminer Than1MiningGuy, ha trovato un file audio chiamato 'AB_MIST_SPIDERS', il cui suono pare essere lo stridulo di un ragno.
Spider Sound Effects for Apex pic.twitter.com/WFrJd3xCCs

— That1MiningGuy (@That1MiningGuy) July 12, 2019
Non finisce qua, perché Respawn ha pubblicato la lore del personaggio Caustic, in cui appaiono diversi indizi e si scopre che il gas tossico Nox è prodotto grazie al veleno di una creatura aracnide chiamata 'Scarabaeidae Arachnia', un grande ragno che vive nella foresta.
Tema di Halloween per la Season 3?
Si, siamo ancora lontani dalla notte di Halloween, ma potrebbe esserci un collegamento tra i ragni giganti e l'inizio della Season 3, l'attuale stagione dovrebbe finire ad inizio ottobre, tempismo perfetto per festeggiare la ricorrenza di origine celtica.
In effetti, sono trapelati alcuni disegni spettrali che potrebbero benissimo essere associati alla festività in questione, probabilmente verranno usati per delle skin in particolare.
Immagine leak di That1MiningGuy
Sempre il dataminer, ha trovato un immagine promozionale non ancora mostrata in-game, raffigurante sia Wraith che Caustic che indossano questo nuovo design.
Immagine promozionale trovata da That1MiningGuy
Prowler in arrivo?
No, non stiamo parlando dell'SMG a raffica di Apex Legends, ma di mostruosi quadrupedi provenienti dalla saga di Titanfall, un file immagine suggerirebbe il ritorno di queste creature nel Battle Royale.
Probabile nido di Prowler?
Now that the new Legion is out… found this in the MU1 Canyonlands File (current map) It's a prowler nest… pic.twitter.com/ToucYiB5gD

— That1MiningGuy (@That1MiningGuy) July 18, 2019
Ecco i Prowler, dall'universo Titanfall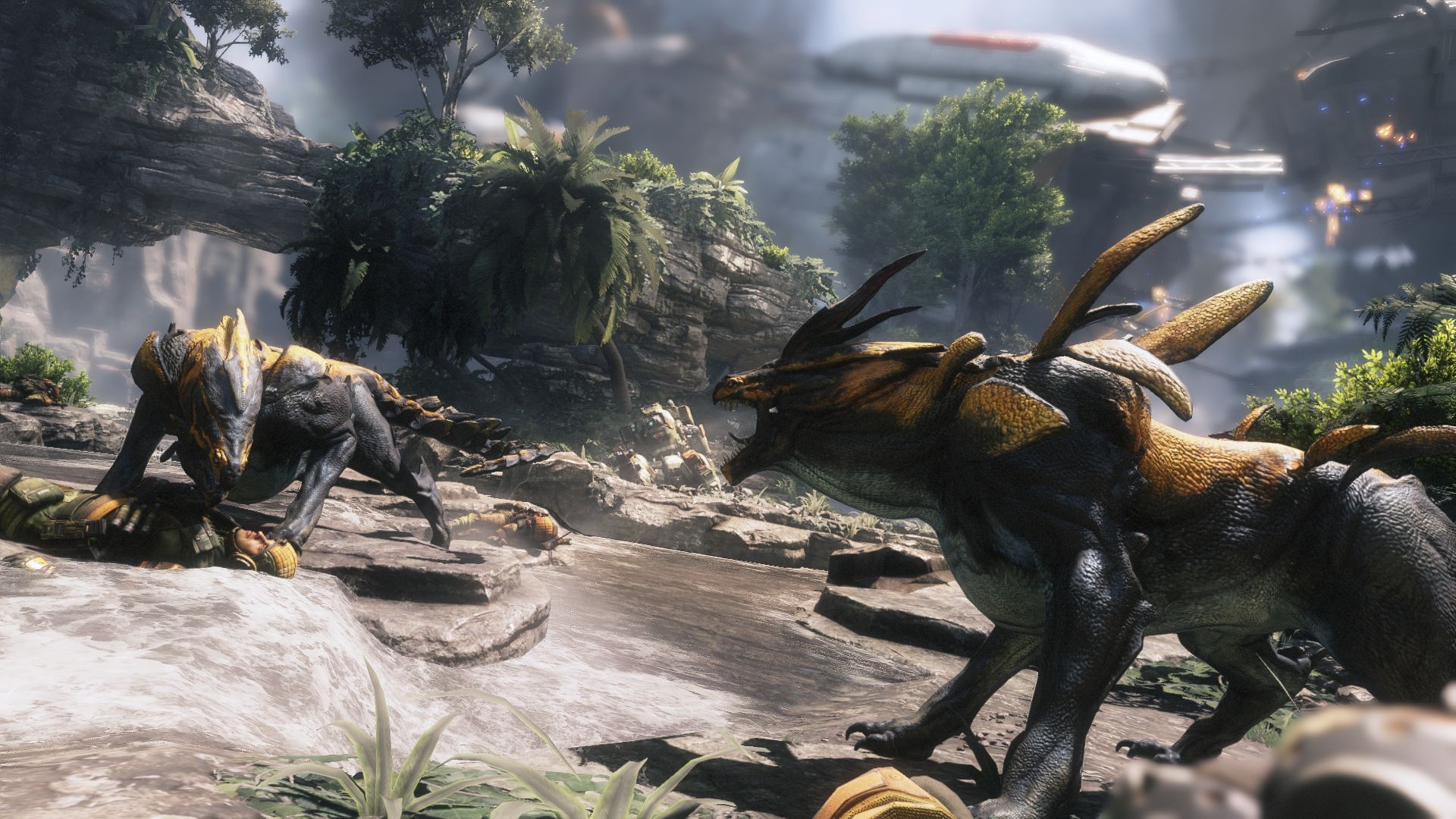 Per ora è tutto quello che sappiamo, ovviamente si tratta di leak e non sempre quest'ultimi si concretizzano, nel frattempo aspettiamo le mosse di Respawn e magari con la prossima stagione verranno introdotti più elementi con cui interagire.
WhatsApp