Aggiornamento per l'evento The Iron Crown!
WhatsApp
Attraverso il sito ufficiale di EA e Apex Legends, il responsabile dei progetti di Respawn Drew McCoy, ci comunica alcuni aggiornamenti che saranno attuati a partire dal 20 agosto.
Dopo il feedback della community, sui prezzi elevati per acquistare i pack dell'evento The Iron Crown, Respawn ha deciso di mettere a disposizione nel negozio tutti i 12 oggetti leggendari esclusivi a rotazione.
Il prezzo fissato per ogni singolo elemento da collezione è di 1800 monete Apex, tuttavia per chi vorrà, potrà comunque acquistare i pack dell'evento dall'apposita sezione Negozio per 700 monete Apex.
In un'immagine, la programmazione del negozio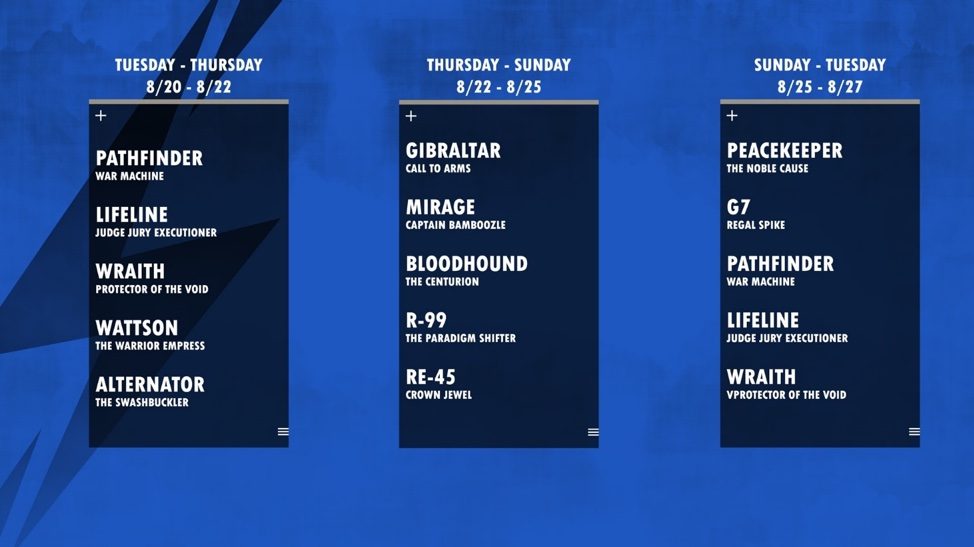 Inoltre Respawn ringrazia la community per il feedback, e promette che negli eventi futuri ci saranno dei miglioramenti per quanto riguarda la possibilità di ottenere gli oggetti collezionabili e fornire migliori esperienze di gioco.
Se la software house californiana sta davvero imparando a prendere in considerazione la community, ne vedremo delle belle in futuro. Per leggere il comunicato ufficiale, clicca qui.
WhatsApp